5 Things to know about Sakshi Malik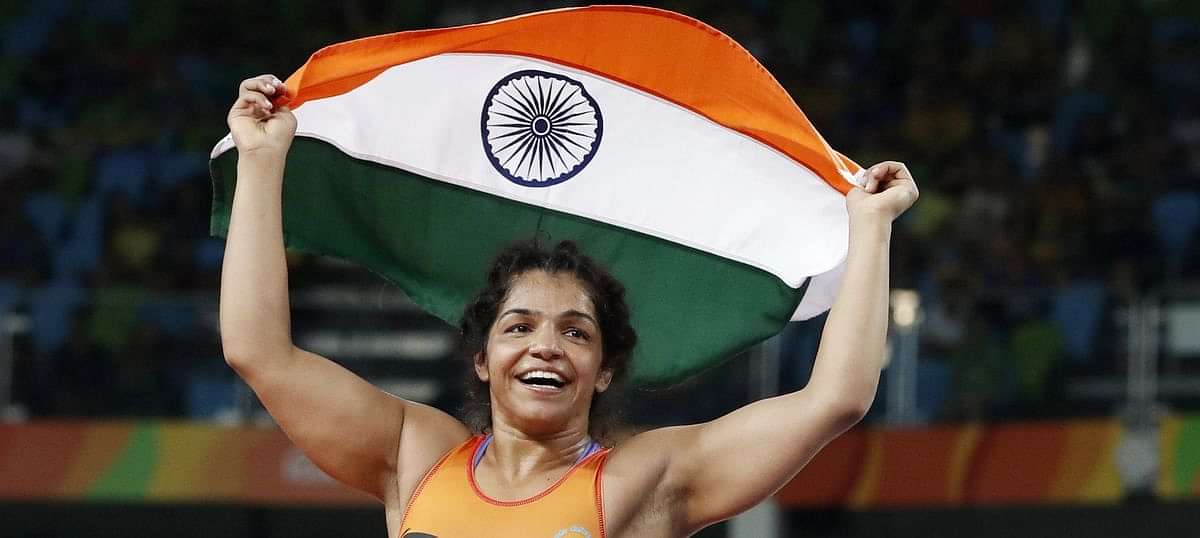 Indians had almost lost hope of winning a medal in Rio 2016. Indian athletes were losing one by one. Vinesh Phogat was the latest one to get eliminated due to a cruel fate after looking supremely confident. Only four and a half days and very few athletes were left. And then this incredible thing happened. Sakshi Malik, a little known name in a little known sport won the Bronze medal in 58 kilogram wrestling freestyle category. As a tribute to the 22 year old, we share 5 things to know about Sakshi Malik that everyone should know.
5) Sakshi's grooming
Sakshi was born in Rohtak, Haryana. She was brought up in a patriarchal region, where only boys were eligible to play any sport. However, her parents were very encouraging and decided to enrol her in wrestling, an uncommon sport. Since turning 12, she has been guided by Ishwar Dahiya at an akhara in Chotu Ram stadium. Even the coach had to face a lot of protests from the region for taking a girl under his tutelage.
4) Junior Level Competitions
Sakshi was a bright talent even during her junior level career. She won bronze at the 2010 Junior World Championships in the 59-kg category. She also has the distinct advantage of being in the similar weight category since her junior level. This would've helped her to improve her reflexes over time against similar opponents' thrusts.
3) Run-up to Rio Olympics
Sakshi started her professional international with a silver medal at the 2014 Commonwealth Games in Glasgow. In the Senior Asian Wrestling Championships in 2015, she won a Bronze medal. She also won a bronze in Summer Olympic qualifiers, thereby getting an entry to Rio.
2) Come-back Queen
In Rio Olympics 2016, she has pulled off multiple come-backs to land at the podium. Even though she lost the quarters, she was eligible for the repechage round, and a chance at glory. She received it with both hands and won a bronze.
In the qualification round, she went 0-4 down but went on to win the game 5-4. In the pre-quarters, she was 0-3 down but won at the end with a score 5-5. The icing on the cake was in the Bronze medal match, in which she was trailing 0-5 but finally won the game 8-5.
1) Fourth Indian woman to win a medal
She is the fourth Indian woman to win a medal in the history of Olympics. The previous three are Karnan Malleswari for weightlifting in Sydney 2000, Mary Kom for boxing and Saina Nehwal for badminton singles, both in London 2012.
Can we expect a movie on her along the likes of Mary Kom anytime soon? I guess so.
Here's hoping Sakshi Malik has opened the gates at Rio Olympics 2016 for India, for a few more medals to follow suit.
---