5 Things that could disrupt Rio Olympics 2016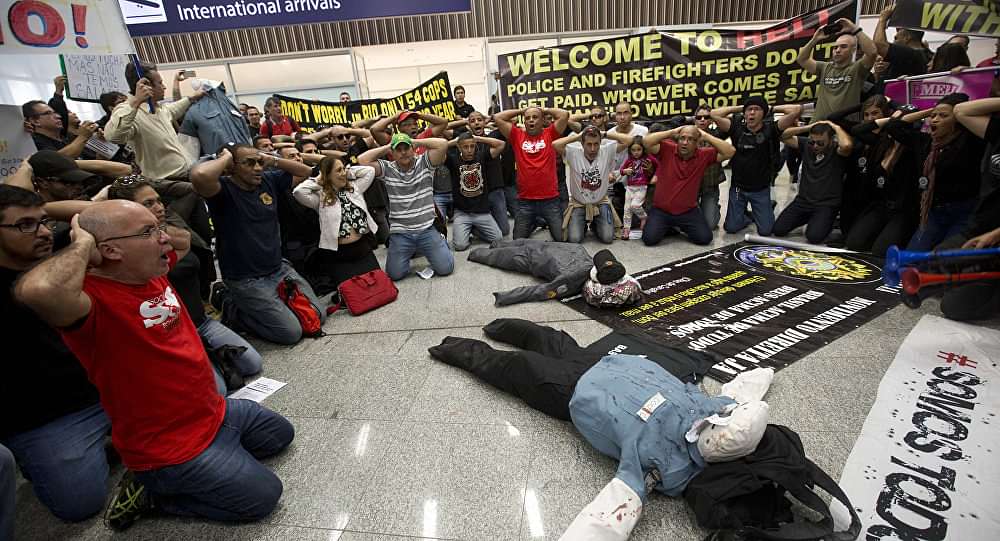 Summer Olympics is such a magnificent fest at a massive stage that happens once in four years. While everyone hopes for a successful event for multiple reasons, this Rio Olympics 2016 has come in news more often for wrong reasons than right ones. Here we look at 5 of the biggest things that could disrupt Rio Olympics 2016
Zika Outbreak:
The latest setback to the Rio Olympics 2016 is the Zika outbreak. Zika's break in Brazil has been extensive and more dangerous than scientists had predicted a short time ago. The Zika viral strain that has entered Brazil currently is different from the traditional Zika that was discovered a few years back. This has weakened the existing diagnosis and medication process.
Added to this is the back out of multiple sports persons in fear of contacting Zika. The list of stars who have decided against participating in Rio Olympics 2016 includes Tomas Berdych – Tennis (Czech), Milos Raonic – Tennis (Canada), Golf world number one Jason Day (Australia), Rory McIlroy – Golf (Ireland), Vijay Singh – Golf (Fiji), Tejay van Garderen – Cycling (United States) among others.
While the Zika virus spread might have been over exaggerated, there is no doubt that it has affected the players' participation and the number of foreign visitors.

Locals disregard
The support from locals is one of the most important requirements for any sport event to succeed. However, in Brazil the sentiment seems to be extremely negative and locals have even taken to the street to protest against the hosting of Olympics. The following are some of the reasons for the locals' angst
Vast majority of planning including public transport system, greatly expanded rail network, fresh water throughout the city, sewers were all put on hold due to economic recession, while construction of stadia took place at the same time
Tons of fake promises from government regarding infrastructure improvement and employment generation. Billions were invested in sporting sites only, which would be abandoned as soon as the games are over
Lots of corruption in this process. While Brazil can benefit from a huge economic aspect, the locals are apprehensive about how the funds will be spent.
Illegal dislocation of poor people from sites where the Olympic sites were to be built.
The security forces haven't been paid wages for quite some time.
All these are potential reasons for locals to disregard the events and make the stadia look empty thereby denying a good atmosphere.

Poorly Managed Sailing Water
Aquatic waters, where water sports are to be held has become a major problem in this Rio Olympics 2016 due to the poor management of sewage, which poses health hazards.
According to recent local TV report, 8,200 liters of untreated sewage flow into the bay through the city's rivers every second. There are also lots of floating electronic waste that are present in the rivers, such as televisions, mobile handsets etc. The sailors have been getting sick quite frequently and they have also criticized the organizers about their sail boats hitting a lot of objects while sailing. Guatanamo Bay, the area where sailing is to be conducted serves as the destination to a lot of sewers in that area. Recently a severed human arm was photographed in that Bay as well.
For making the rivers sailable, the government has to completely remove the floating wastes and clear off the poop and other sewage material. Until then, the stink will continue and make it unsuitable for sailing or any other activity.

Terror Threat
Another major problem faced by Rio Olympics 2016 is the terror threat. There is a credible threat for Rio Olympics from ISIS, the Brazil anti-terror chief has admitted. In fact, one of the recent tweets from an ISIS executioner read as "Brazil, you are our next target". Earlier in May, it was reported that one of the brothers of Belgium's attack was hiding in Brazil and could launch an attack as Olympics approaches.
Moreover, there a few locals who sympathize with these terrorists and this could potentially help them launch an attack from under the veil. It has to be noted that until now, 12 suspected terrorists have been arrested in Brazil, who were accused to be part of the Brazil IS group and preparing attacks.
A successful attack on such a massive stage could create unimaginable havoc.

Unliveable Athlete's village
The neighborhood of Rio was chosen to be the home of Olympians. However, the accommodation has become a major headache due to the kind of living conditions that has been provided to the athletes. The opening ceremony is just a week away and still a list of problems including the electricity and plumbing exist.
The Australians were the first to raise this issue and called the accommodation at Athlete's village uninhabitable. Australia Olympic Committee chef de mission Kitty Chiller released a statement saying "Problems include blocked toilets, leaking pipes, exposed wiring, darkened stairwells where no lighting has been installed and dirty floors in need of a massive clean."
Soon after, Australians were followed by other teams such as Egypt, Belarus, Sweden etc. in raising complaints against the lodging.
---