Andy Murray set to return to tennis singles, reveals return date.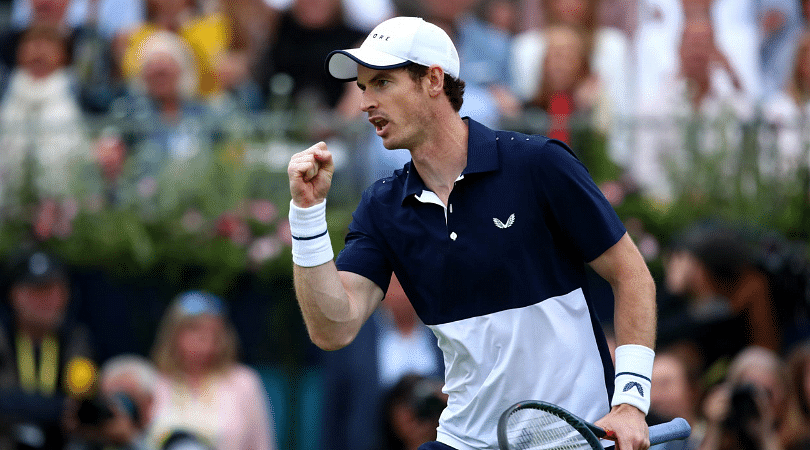 Andy Murray set to return to tennis singles, reveals return date. The former world no.1 says his ultimate goal is to return to singles competition, and he's starting to look at ways to make that a reality.
Andy Murray, the former world no.1 and Britain's greatest tennis player since Fred Perry, has made a return to the sport he dearly loves. Murray is known for his comebacks when all seems lost. However, none of them compare to the emotional return at the Queen's Club Championships. Albeit as a doubles player.
https://twitter.com/QueensTennis/status/1141767453413953538
Murray had announced his retirement earlier this year prior to the Australian Open. He revealed at the time that he was in tremendous pain. He said that he had been suffering with hip pain on a daily basis and would step down at the conclusion of his participation at the Year's opening Grand Slam.
Also Read: Liverpool Legend congratulates Moeen Ali ahead of his 100th ODI match
Unfortunately, he lost his Australian Open first round match against 22nd seed Roberto Bautista Agut after four hours in five sets. The Scotsman though has made his way back to the game after a career saving hip surgery. While he claims that there is no pain anymore; he will not rush his comeback and may test his condition by playing doubles.
The Queen's Club competition is his first competitive tournament since his return. Murray is partnered by Feliciano Lopez. The pair won their first round match against the top seeds Juan Sebastián Cabal and Robert Farah in straight sets.
https://twitter.com/TheSportsman/status/1141785718819307520
Singles Return
While speaking to BBC, Murray hinted that his singles return could be sooner than expected. When asked about his possible involvement as a singles player at the Murray Trophy (a challenger level event on the ATP tour renamed as a tribute to Murray's family for their contribution to tennis), Murray said:
"It's definitely something I would consider and see where I'm at physically,"
Andy Murray eyes September singles comeback in Glasgow https://t.co/9C6tnIheX0 #Scotland pic.twitter.com/v7QVQTBWlR

— NEWSONSCOTLAND (@NewsOnScotland) June 21, 2019
He revealed that while he is looking forward to playing singles tennis once again; he is still cautious and does not want rush himself.
"Maybe as well, starting at a slightly lower level of singles might not be a bad idea.
"That's one of the things that's sometimes quite hard with tennis. Often when players come back you go straight back in to playing a full three-set match at the highest level. It's not like other sports, where you can build up and play one set and pull out.
"So maybe something I'd consider is dropping down a level and building up there to try and get multiple matches in a week and see how my hip responds."
The Last Lap
Only time will tell if Andy Murray can make a successful return to singles action. Or will he be able to reach the levels he was at before his hip gave up on him. What we do know however, is that at 32, Murray's time at the top is limited. So whether he plays singles or doubles, fans should lap up every chance they get to enjoy the tennis great at action.
---
Share this article