Arsenal 2017-18 Season Preview and Expectations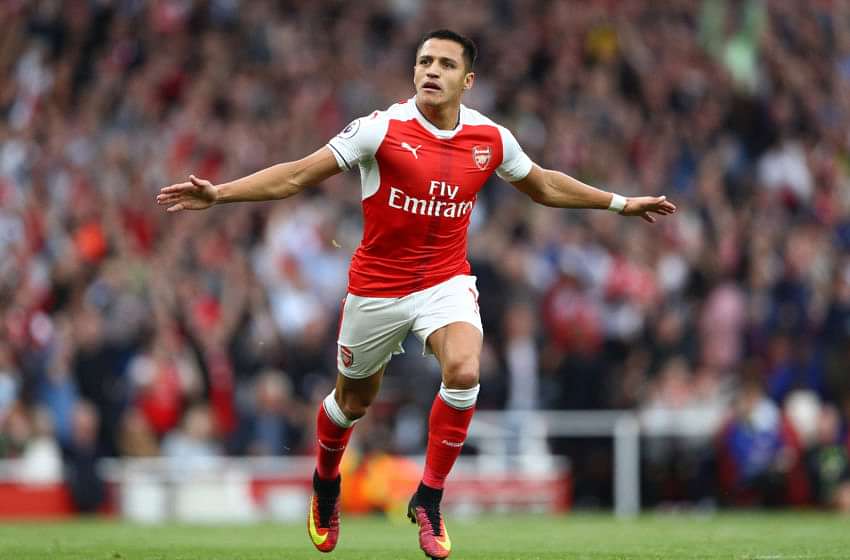 As the 2017/18 season is upon us and we go into Wenger's 21st season at charge at the Emirates, fans and players have pinned hopes on this being the one that proves to be somewhat of a watershed. After finishing outside top 4 for the first time in their time under Wenger, all the Arsenal faithful are hoping for a motivated start to the campaign that could at least postpone the "Wenger Out/In" hostilities.
THE NEWCOMERS
Finishing outside the top four for the first time in his Arsenal career really stung Wenger, as we saw a more pro-active Arsenal boss in the summer transfer window.
Arsenal's record signing Lacazette arrived to much fanfare and is a potentially a very exciting signing from Lyon, but there is also a lingering feeling that he will find the step up from the Ligue 1 to the Premier League tough.
The other newcomer, Sead Kolasinac, offers a blend of physical presence and a keen eye for carving the game open high up the pitch. He looks a steal on a free transfer and is already proving to be a fan-favourite, with a goal in the Community shield along with other impressive performances in pre-season proving him to be a fruitful investment.
It is not just Arsenal's transfer dealings that suggest a highly motivated Wenger, his decision to bring Jens Lehmann into the fold as a first team coach shows an acceptance that help is needed behind the scenes. Lehmann — considered exceptionally competitive even among professional footballers — is a brilliant addition and will add a no-nonsense attitude to a club that often seems too gentle to its players.
Lehmann knows what it takes to win a Premier League and his attitude and advice will be a huge asset to Arsenal in the coming season.
NO CHAMPIONS LEAGUE – BOON OR BANE?
Due to Manchester United winning the Europa League, all five of Chelsea, United, Liverpool, Manchester City and Tottenham qualified for next season's Champions League, with Arsenal the only big side missing out.
While all five will face the intensity of Europe's premier competition, Arsenal are the only big club that will sail in the weaker waters of the Europa League.
Chelsea and Liverpool were widely fancied to make strong title challenges last season, due to missing out on European football. A less intense schedule and more time to rest worked out quite nicely for both, as Chelsea duly cantered to the league title and Liverpool finished 4th.
Arsenal did their usual thing of getting knocked out in the Champions League last 16 and suffering a mid-season stupor, but this one finally saw them fail to qualify for the Champions League, missing out on next season's competition. Now Arsenal face the ignominy of having to play in the Europa League. But might that be a blessing in disguise? Only time will tell.
FUTURES OF ALEXIS SANCHEZ & MESUT OZIL
The futures of Mesut Ozil and Alexis Sanchez are of utmost importance, both in terms of retaining their excellence and quite who they would sign to replace them, should they leave. While Ozil looks most likely to stay, Alexis has shown signs of leaving, but few clubs will be able to meet Alexis's wage demands. With one year on his contract, Arsenal face an interesting quandary. Sell Alexis now, to maximise a return, or hold onto him for a final year.
In twelve months, if they have a great season, perhaps he might stay on. He would most likely leave for free, meaning that Arsenal would have missed out on a big fee this summer. Monetary aspects aside, Alexis Sanchez is an absolute gem of a player and can give consistent performances that could be the difference between Arsenal finishing outside top 4 and possibly winning the Premier League.
Wenger has already stated Arsenal will begin the coming campaign playing with the same formation and in the same style as they ended last. Whether you define it as a 3-4-3 or 5-3-2, the new system brought solidity to the team during a difficult patch last season while not curtailing their attacking play.
Arsenal have good depth throughout their squad, particularly on the flanks and in attack and this squad should be enough to see them return to the Champions League. Tottenham's move to Wembley is likely to damage their home form while Liverpool's league form will be affected by European football, something they did not have to deal with last season.
With the Premier League only a week away now, everyone's looking forward to another exciting, nail-biting season and Arsenal fans wait with bated breath for the Gunners to finally meet their demands and return to the helm of the Premier League.
---