Arsenal Transfer News: Ajax make 'come and get me plea' to Arsenal for Hakim Ziyech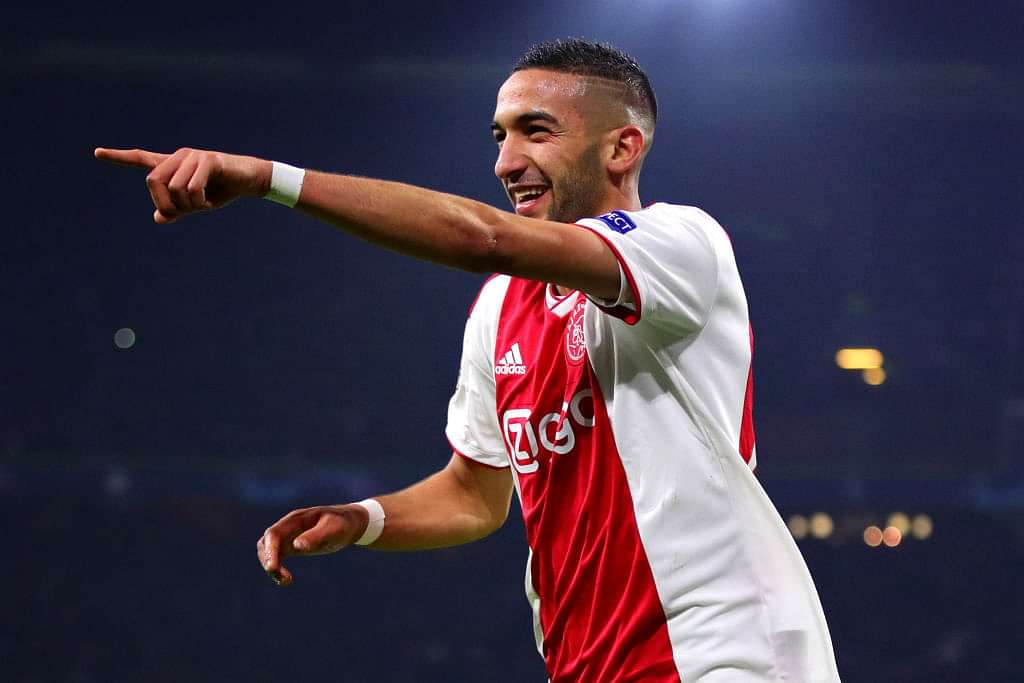 Ajax director Marc Overmars has asked his former club Arsenal to get Hakim Ziyech and sell Mesut Ozil. 
Former Arsenal player and current Ajax Director Marc Overmars has advised the English side to acquire Hakim Ziyech, while pushing Mesut Ozil out of the club.
The Dutch International has claimed that Moroccan being better than German International currently. He has also divulged that the Gunners missing out on another smart piece of business, but is happy to keep the winger at Amsterdam Arena.
He said: "I am a bit surprised that it is still so quiet around Hakim.
"I think he has played better every year and his statistics are exceptionally good.
"Many clubs are increasingly looking at that. They look more at the numbers than at what he shows and what is happening around him.
"I think Hakim Ziyech is better than Mesut Ozil. I would tell Arsenal: sell him and you will get Hakim for half the price. But they didn't listen to me. So it could just be that he stays with Ajax." added Overmars.
The 26-year-old has extraordinary numbers to back his superlative season with Ajax. He scored 21 and set up 24 assists in 49 appearances last season. Albeit the mouthwatering displays and a measly £25 million release clause, the Gunners, who did extensive homework on the forward, has turned him down.
On the other hand, Unai Emery wants to sell Mesut Ozil, but the former Real Madrid midfielder has planned to stay put at the club. The buying clubs are finding it difficult because of the ridiculous wage. Besides, Ozil is also not keen on getting a pay cut.
It is believed that Unai Emery is coughing up a deal for Wilfried Zaha, but a transfer is out of reach because of the huge difference in the transfer fees. The Eagles want £80 million, but the Gunners submitted a deal worth £40 million weeks ago.
On the other hand, William Saliba, who looked nothing but all-set to join Unai Emery at London, was approached late by Tottenham Hotspur. As both London clubs covert him, the player is yet to take a decision over his joining club.
Here's how Twitter has reacted..
Loading embed tweet https://twitter.com/SquawkaNews/status/1150744511540318208?ref_src=twsrc%5Etfw
Loading embed tweet https://twitter.com/goal/status/1150757732364017664?ref_src=twsrc%5Etfw
Loading embed tweet https://twitter.com/Simplenewsuk/status/1150774712076779521?ref_src=twsrc%5Etfw
Loading embed tweet https://twitter.com/GurjitAFC/status/1150749217377439744?ref_src=twsrc%5Etfw
What's next?
Unai Emery is struggling to make signings, but he wishes to cross the line for some before the transfer window shuts.
---