"Attack the defenders": Toni Kroos Reveals Which Two Players Real Madrid Targeted During Liverpool Win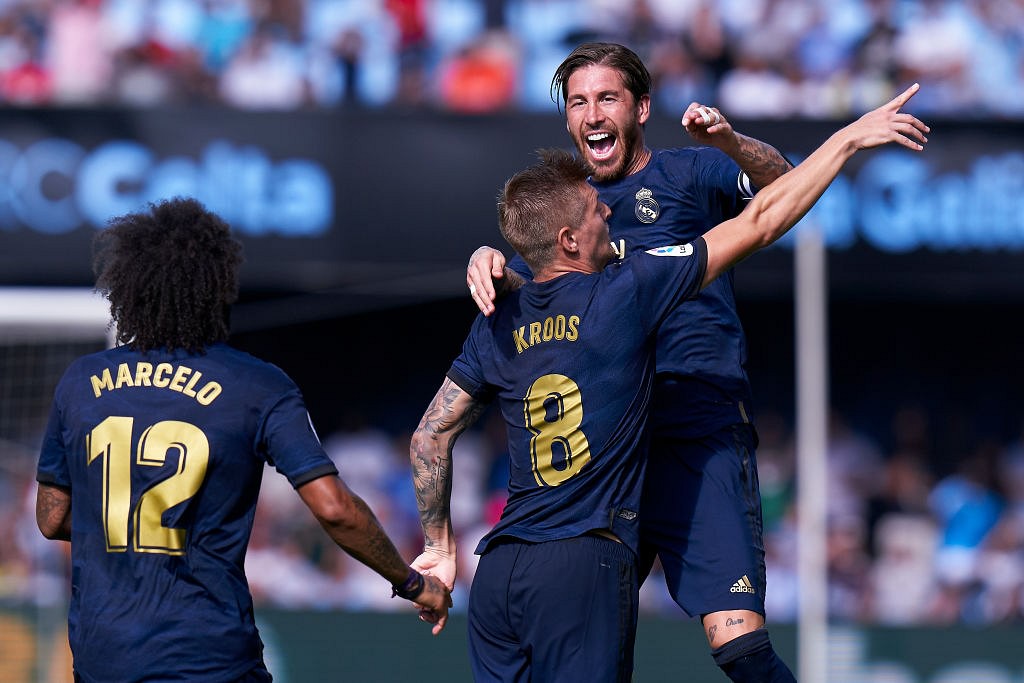 The La Liga side wiped the floor with Liverpool in the Champions League
Up against a Real Madrid side bereft of Sergio Ramos and Raphael Varane, Liverpool made an advent into the contest knowing fully well they could pull off a win on the night.
However, the club was far from its best in the Champions League quarter-final. The added incentive of extracting revenge from Real Madrid failed to spur the visitors on as they opened the tie in extremely tepid and lacklustre style.
It cost them the match as Real Madrid dictated the proceedings, scoring twice in the first half before adding a third in the second. And Toni Kroos has now gone onto reveal his side's modus operandi prior to the affair, one which ensured Real Madrid were able to ripe Liverpool apart.
Real Madrid Target Liverpool's CBs
Kroos talked about injuries to Liverpool's backline and how the club had decided to in particular target the relatively new CB pairing of Ozan Kabak and Nat Phillips.
"Lots of things went well in the first half," he said. "We came out very motivated and even concentrated in our gameplan and it went well.
"We tried to attack them very early because we knew they have had to change some players because they have injured players at the back.
"We thought that's going to be a good chance to win the ball very early. And of course when we have the ball, our idea was to keep the ball, keep the possession and play forward.
"I think all of this went well especially when we lost the ball, we got the back ball very fast. I think this was one key for this for this great first half."
"It's normal to try to figure out in your rival some points where you can attack them.
"But it's not only because they had to change some defenders. We also didn't want them getting the ball too easily to their forward players because all of us know what quality they have.
"One idea of course was to attack the defenders so that they cannot go easily to the front where they have most of their qualities.
"There's no question we deserved the victory. The second half was a little bit different with more possession for Liverpool but we still had the clear chances. The result is okay, but it was more than possible to score four or five.
"But there are always two legs. All the things can happen, we know that. We will have to defend there and also attack to try to get through."
---
Share this article