Chelsea fans who left early after conceding against Ajax tried to get in after Blues make comeback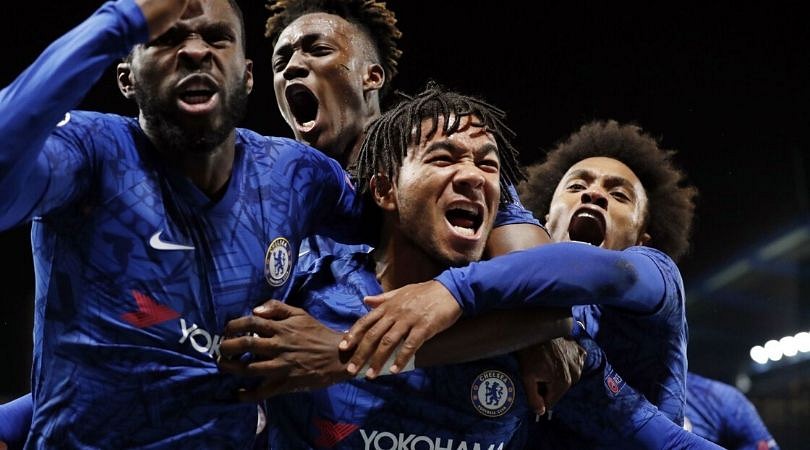 Chelsea fans who left the Stamford Bridge tried to return after they started scoring goals against Ajax in the second half of the game.
Chelsea was undoubtedly outclassed by Ajax in the first half of the game, and they conceded 3 goals in the first 35 minutes of the game, and score once in the process.
In the second half, Chelsea conceded the fourth goal and it looked all over for the Blues, as the Dutch team was defensively organized, and it looked like Chelsea will not be able to level the terms.
Thus, according to the reports, many fans at the Stamford Bridge were disappointed by the sight of the scoreboard and decided to leave the stadium only to be left even more disappointed for missing a historic comeback by their own team.
Chelsea fans who left the stadium at 1-4 are now trying to get their way back in for the final minutes! NEVER leave early during the Champions League! the UCL could stand for UEFA Comeback League!

— Bet9ja (@Bet9jaOfficial) November 5, 2019
The Blues made a sensational return in the game after Cesar Azpilicueta scored the second goal to makes his team motivate and push towards a comeback.
Later, Joel Veltman's handball inside the box gave Chelsea second penalty of the game, which was well converted by Jorginho, making Chelsea one goal shy away from the equalizer.
And with Ajax losing two players due to red card made De Godenzonen's defence abysmal, helping Chelsea to score the equalizer by Reece James. As the stadium erupted with joy, there were few Chelsea fans who were left saddened, the ones who left the stadium.
Some Chelsea fans left a 4-1 down and are now trying to get back in 🙈

NEVER LEAVE EARLY!!!

— Football Tips (@footballtips) November 5, 2019
Chelsea fans trying to get back into the ground after leaving at 4-1 down? Not having that – you made your mind up and didn't wanna back your team, shouldn't be allowed back in #Chelsea #CHEAJA

— Will Luckett (@WillLuckett) November 5, 2019
Also read: Michy Batshuayi trolls Kepa Arrizabalaga after he concedes by a ball hitting on his face
Although, they tried to get inside the stadium upon hearing their team's comeback. Thus, it would have been a great lesson for them to not leave a football game early.
This match was full of entertainment, as in the span of 90 minutes fans got to see, 8 goals, two red cards, 2 own goals and several VAR controversies. Surely, it would not be wrong to say that this was the best match of this edition of the Champions League so far.
---
Share this article