2x World Champion Max Verstappen Reasons The Only Condition In Which He Will Miss a Race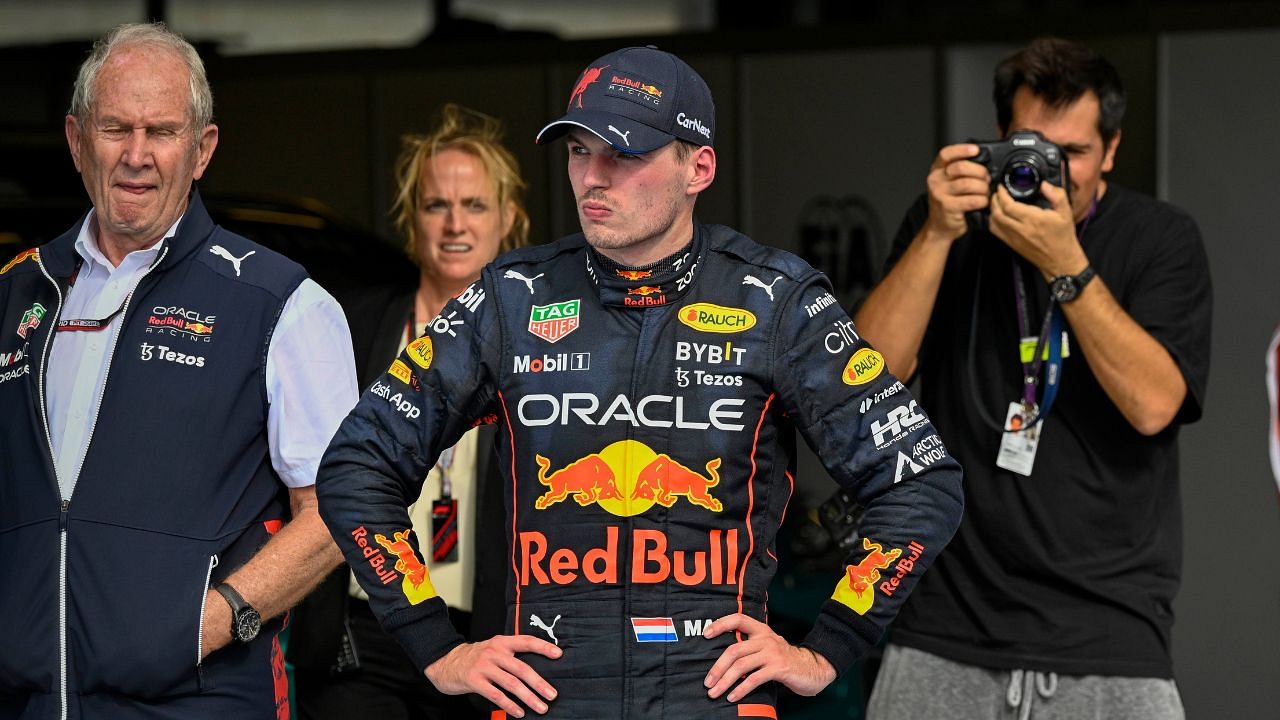 Right before the Saudi Arabian GP, Max Verstappen suffered from a stomach bug. His team Red Bull confirmed that the driver would be arriving late in Jeddah after complaining about stomach pain just 24 hours before the weekend started.
The defending champion missed Thursday's press briefing after his team took prior permission from the FIA. This got much thinking that it could be the best chance for title contenders to beat the Red Bull driver considering he won't be in top form.
Feeling fine again, after not being fit for a few days because of a stomach bug. Therefore, I unfortunately had to postpone my flight for a day, so I won't be on the track until Friday. See you in Jeddah!

— Max Verstappen (@Max33Verstappen) March 16, 2023
But the Dutchman proved sceptics wrong. He topped the time sheets on both FP1 and FP2 with ease. showing that he can never be ruled out.
Also Read: Sergio Perez on the verge of Joining Charles Leclerc's Misfortune With Red Bull's Latest Forced Change
Verstappen reveals only condition to miss a race
Max Verstappen loves winning as much as he loves racing. And it will not be easy to rule out the 2-time World Champion from a race unless it's something serious.
The Dutchman called in sick right before the Saudi Arabian GP. Yet he impressed his critics and fans by being the fastest driver in both practice sessions on Friday.
Red Bull's Max Verstappen has a canny knack for turning a pole position into an F1 win 👀 👏 pic.twitter.com/n0Ncp7iYlb

— Autosport (@autosport) March 11, 2023
Speaking after the session, the Red Bull driver claimed he would have still raced in discomfort had his stomach pain not been fully resolved. And it takes something drastic to sideline a competitive driver like Verstappen.
He said, "I have to break both my arms and my legs to miss a race." The 36 Grand Prix winner is also keen on extending his winning run and
Also Read: Fernando Alonso Makes Roaring Promise to Fan to Finish What Max Verstappen Couldn't at Saudi Arabian GP
Max Verstappen optimistic about Saudi Arabian GP results
Max Verstappen topped both Free Practice sessions. He was joined by teammate Sergio Perez and Aston Martin's Fernando Alonso who rotated between P2 and P3.
The Dutchman has secured a win in the season opener in Bahrain and is currently on an unbelievable streak. The Red Bull driver has won 15 of the last 20 races he participated in, the best record by a driver in the sport's history.
Jeddah is a favourable track for the Red Bull cars and he believes the team can enjoy another 1-2 this Sunday. "I believe we had a good day," says Verstappen after topping the charts.
Over a second shaved off the top #FP1 time at Jeddah from last year 😯⏱️#SaudiArabianGP 🇸🇦 pic.twitter.com/mX952k6c9c

— Autosport (@autosport) March 17, 2023
He added, "There are still many things we can do to improve. In the long run, everything did seem to be relatively close to one another. But right now it's more about managing your tyres because you can't push around here."
Looking at RB19's stellar performances and Max's streak, it looks very difficult to stop the duo this season. However, the cars have had some mechanical troubles which need looking into.
Also Read: Lewis Hamilton Argues Even Red Bull's Top-Notch Aero Design Can't Rescue 'Deep-Watered' Mercedes
---
Share this article