Charles Leclerc And Carlos Sainz Denounce "False" Exit Rumors of Key Ferrari Officials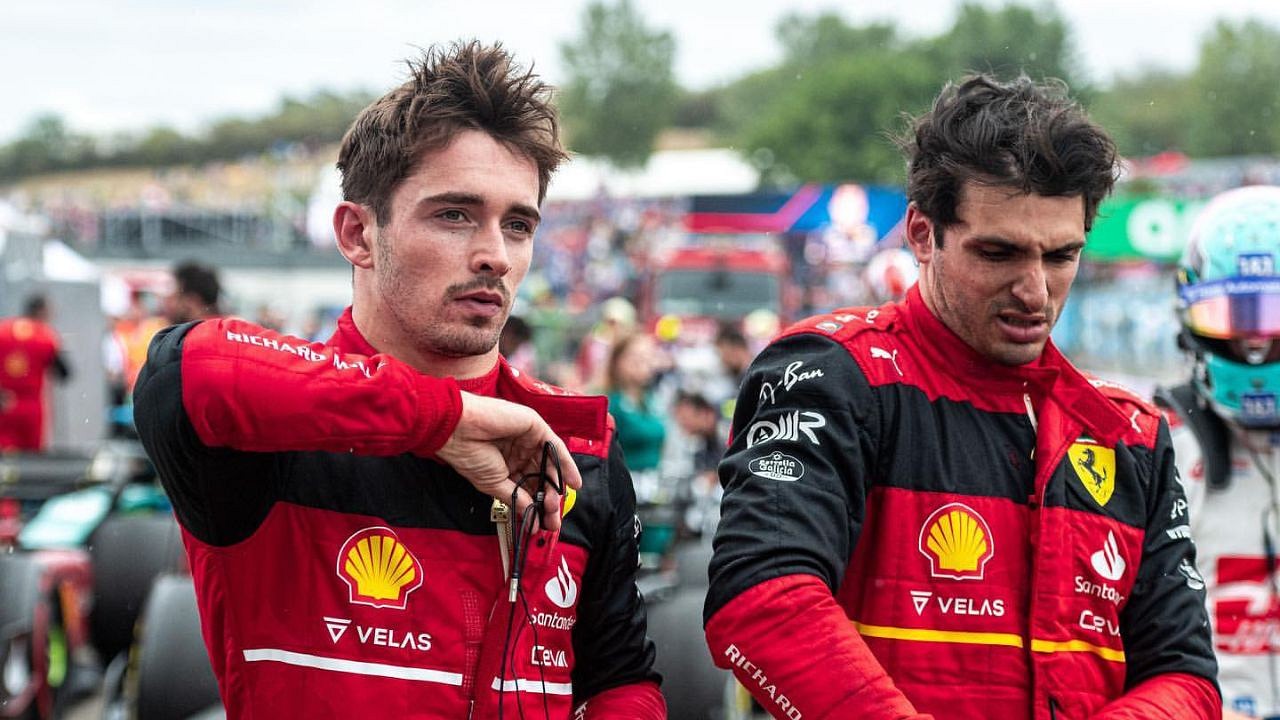 Ferrari drivers Charles Leclerc and Carlos Sainz denounced the role of Italian media lately. The drivers were visibly disappointed as they called out the role of the media outlets over exit rumors. After the Bahrain GP, multiple reports came out saying several big shots were ready to leave Maranello.
As per Planet F1, Leclerc said that the reports are absolutely untrue. Out of all the reports that came out, about 90 percent are completely unfounded, the Monegasque said.
The former Alfa Romeo driver further stated that any rumor about him meeting with Elkann is baseless. Moreover, both Leclerc and Sainz confirmed that there is no dispute in the team.
The European country's leading media house Corriere dello Sport reportedly sent out multiple stories of David Sanchez, Laurent Mekies, and Enrico Cardile are set to leave the Maranello-based team.
Carlos Sainz feels Ferrari morale is in a better place
Star driver Carlos Sainz also opened up on the rumors surrounding the team. He said that the reports regarding the departure of key officials were made to destabilize the team. However, the Spaniard assured that the team is in a much better place.
It might look like the inside story of Ferrari is troublesome, but Sainz stated that it is not the case. Everyone back at Maranello knows that they need to improve, and they are committed to the team, believe the former McLaren man.
Also Read: Fred Vasseur Fires Charles Leclerc Warning to Rivals Despite Ferrari Superstar's 10-Place Grid Penalty
Reports and reality were exact opposite, claimed Leclerc
Being in Ferrari, it was normal for Leclerc to go through the exit reports. When it was about key people such as the head of the vehicle concept or assistant race director, is it expected people on the team would definitely come across them. However, the reports and reality were exactly different, as per Leclerc.
The 25-year-old driver said that initially he saw the rumors and went to attend a meeting in Maranello. Coming back from the meeting he was really surprised as he found everything to be fully positive, contrasting with the rumors by the media.
Also Read: Ferrari Informs Carlos Sainz They Are In a Safe Space for 2023; He Is Trying To Hope It's 'Not a Lie'
---