Charles Leclerc doesn't want Ferrari to treat Carlos Sainz as second driver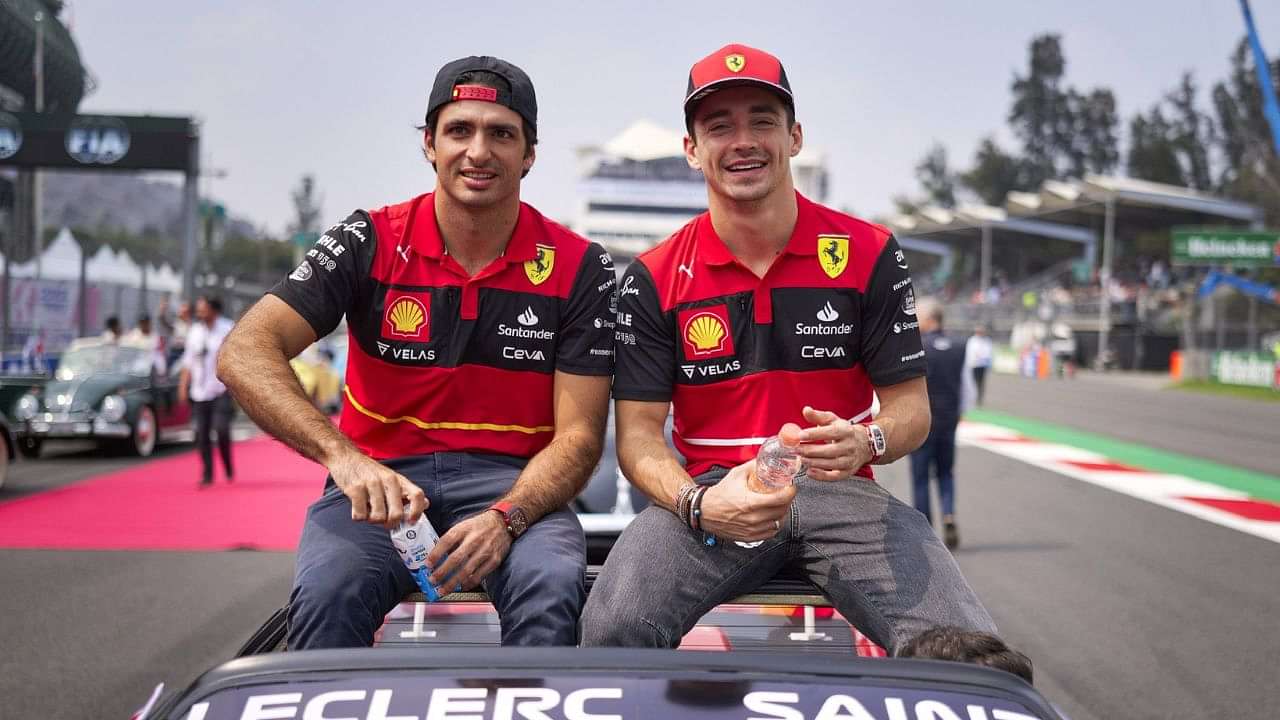 Carlos Sainz joined Charles Leclerc at Ferrari in 2021 after spending the previous two years with McLaren. Upon his arrival, most fans and pundits expected him to act as a second driver to his teammate but the team's stance has been clear up until now. Both drivers were given fair treatment in their two seasons together as teammates so far, but things may change in 2023.
2022 saw Ferrari return to the front of the grid once again after struggling in the midfield for two years. They started the year with a bang, but strategy errors saw them give up on a lot of points as the months progressed. The majority of the F1 community seems to think that Ferrari's decision to not have a clear number 1 driver led to these strategy goof-ups.
Throughout the year, team principal Mattia Binotto insisted that they won't change their stance. However, this reportedly generated tension back at the team's headquarters and resulted in Binotto finally resigning earlier this week.
Also read: "One of the hardest things in my career": Sacking Sebastian Vettel was one of Mattia Binotto's most difficult jobs as Ferrari team principal
Charles Leclerc doesn't want first-driver status at Ferrari
Leclerc is regarded as one of the brightest talents in F1 today. The 25-year-old is labeled as a future World Champion and it may very well be achieved if the team provides him with the right resources. As of 2022, things have not gone his way so far.
Multiple reports have suggested that the Monegasque wants to be the number one priority for Ferrari. The fact that the Maranello-based squad often prioritized Sainz did not sit well with him. According to Motorsport, Leclerc has no intention of being the sole favorite.
Loading embed tweet https://twitter.com/FanaticsFerrari/status/1597917396203098112?ref_src=twsrc%5Etfw
He wants both himself and Sainz to get an equal opportunity once the season starts. However, if things start going his way, he calls for the team to focus on him so that there is no repeat of their 2022 blunders.
Also read: "Max Verstappen is a spoiled, entitled brat" – Jeremy Clarkson disparages $40 Million a year driver for Brazil GP discretion
Leclerc rues missed 2022 opportunities
The 2022 season was billed as the campaign that would see Ferrari return to winning ways. The Modena squad did start winning races and challenging consistently once again. Unfortunately, they made plenty of mistakes and lost out on wins from race winning positions.
Loading embed tweet https://twitter.com/Charles_Leclerc/status/1594372081185165312?ref_src=twsrc%5Etfw
Leclerc feels that Ferrari has to focus on a single driver at one point in order to avoid missing these missed opportunities.
---