Charles Leclerc Predicts Ferrari and Teammate Carlos Sainz's Fall From Grace in Suzuka With Red Bull Hungry To Get Back on Top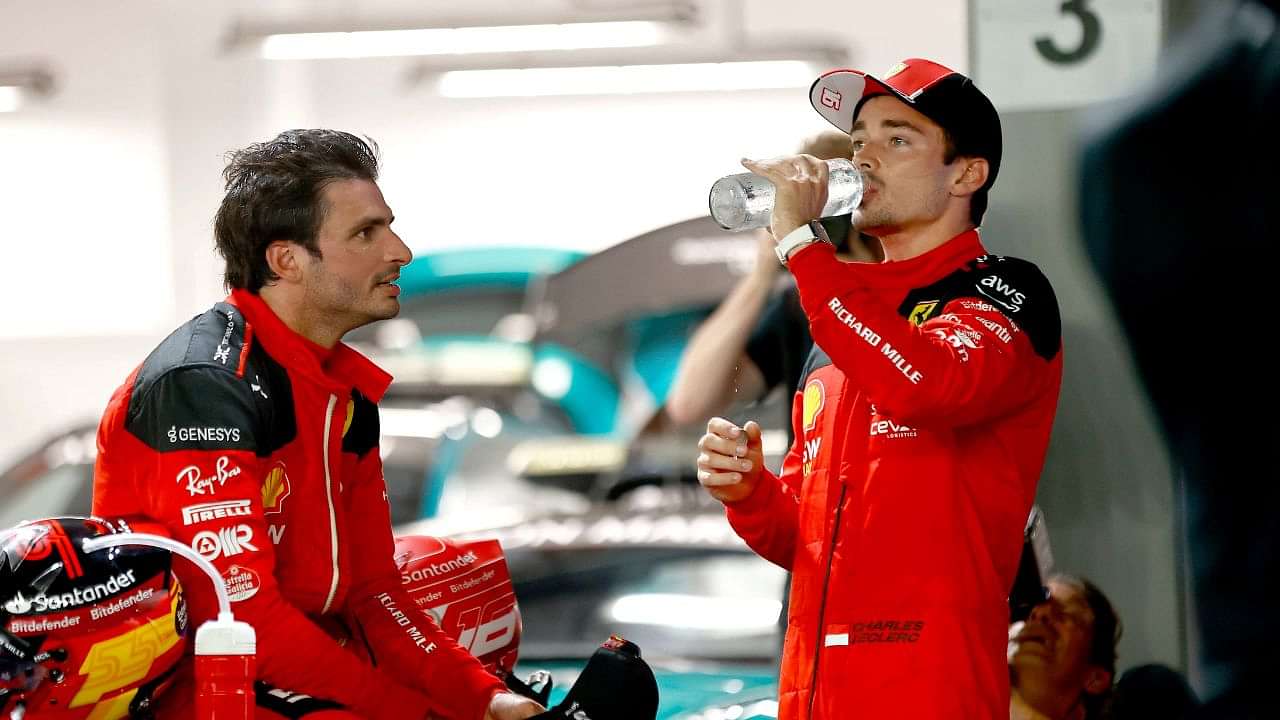 Carlos Sainz and Ferrari experienced their best moment of the 2023 season in Singapore last Sunday. The Spaniard won his and Ferrari's first race of the campaign and brought Red Bull's dominant 15-race win streak to an end. However, as reported by Racing News 365 and other outlets, Charles Leclerc thinks that his teammate Sainz and Ferrari as a whole will fail to build up on this. This is mainly because the Monegasque driver expects Max Verstappen and Red Bull to climb back to the top in the coming races again.
Red Bull and Max Verstappen were unstoppable before F1 headed to Singapore. They won all 14 races with Verstappen winning 12 of them, which gave them hope that they could go the entire season undefeated. Unfortunately for them, the Marina Bay Street Circuit didn't suit their otherwise dominant RB-19 in any way whatsoever.
Loading embed tweet https://twitter.com/ScuderiaFerrari/status/1703780843116736916?ref_src=twsrc%5Etfw
Verstappen and his teammate Sergio Perez had a disastrous qualifying session, which saw them both finish out of the top 10. They made up some places in the race, but neither driver made it into the top 3 for the first time since the 2022 Sao Paolo GP. However, talking about whether this would sustain or not, Leclerc feels that Red Bull will get back to dominating very soon.
Charles Leclerc sheds light on Japanese GP expectations
The next round of the 2023 season will see the teams travel to Suzuka for the Japanese GP. This is a track where Verstappen dominated last year and also secured his second championship victory. Leclerc for one, expects the Dutchman to dominate once again, and issued a warning to his own team, even though he admitted that he is proud of the progress they made.
"We should not sit on a pink cloud," he said as quoted by Racing News 365. "Red Bull has been the team to beat all season and I think that in Japan they are back to their old level. We will see whether we actually achieve such big steps." 
Leclerc ended his statement by admitting that he does not think they have what it takes to win in Suzuka this coming weekend. Admittedly, Singapore was a race that Red Bull predicted would trouble them. Japan on the other hand, fills the Milton-Keynes-based outfit with expectations once again.
Max Verstappen ready to snatch top step from Carlos Sainz once again
Carlos Sainz put in what was arguably his best ever performance last Sunday, when he kept his cool in a four-way battle for the lead to win the 2023 Singapore GP. However, it was evident that Ferrari had the fastest car in the streets of Marina Bay. This is something that probably won't be on display in Suzuka next Sunday.
Loading embed tweet https://twitter.com/Max33Verstappen/status/1703444452969230540?ref_src=twsrc%5Etfw
As a result, Verstappen and Red Bull will be relishing their planned return to the top step of the podium again. On the other hand, there are teams like Mercedes and McLaren who will also look to challenge for the win, now that they know defeating Red Bull isn't a dream.
Another team that will be looking to bounce back is Aston Martin, led by their two-time world champion star driver, Fernando Alonso, who had a disastrous run in Singapore.
---