Charles Leclerc Sarcastically Thanks Carlos Sainz After Ferrari Strategy Mishap at Australian GP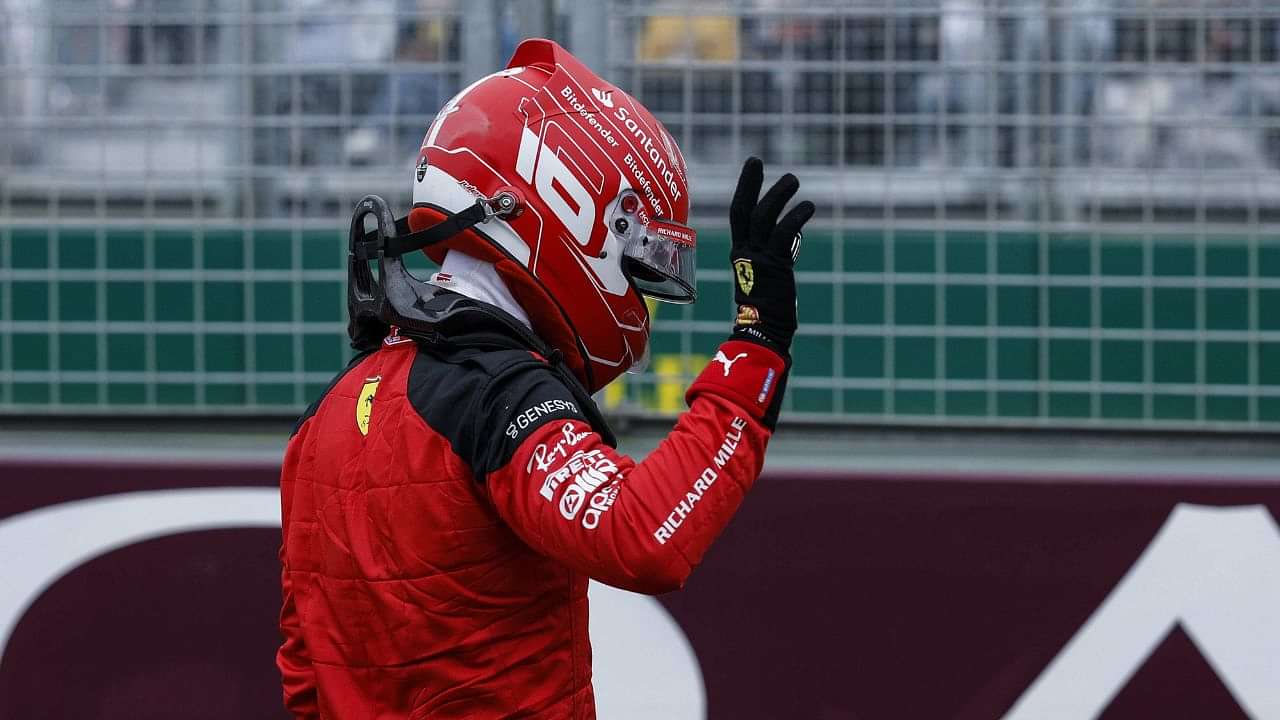 Ferrari was out of the fight for the top spot at the Australian GP qualifying despite showing good quali-pace in the first two races of the season. Charles Leclerc who finished P7 did not shy away from letting the team know of his disappointment.
A bit of miscommunication in getting across the team strategy led to yet another mishap inside the Italian camp. This led Leclerc to sarcastically thank his teammate Carlos Sainz in front of the media.
Sainz qualified P5 even if a second down from the pole-sitter, but his teammate Leclerc was even further down at P7. The seventh-position finish of course hurt the Monegasque since he had taken the pole at the Albert Park Circuit last year.
After qualifying, Leclerc said, "Sh*t lap", I had no prep time. Big thanks to Carlos for the tow. Got a bit of speed there, always nice." His comments indicated sarcasm as it was not a tow that he got from his teammate.
Loading embed tweet https://twitter.com/FanaticsFerrari/status/1642061351907389442?ref_src=twsrc%5Etfw
Charles Leclerc sarcastic because of strategic confusion
During the final stages of the qualifying, Leclerc was told that the team would not do a prep lap. Meanwhile, they told Sainz that they would do a prep lap.
With that confusion, when Leclerc headed for his push lap in Q3, he met Sainz preparing his tires and blocked him. The Monegasque said, "I didn't have fuel for a second push lap, we were afraid of the rain so we decided to go out and push. But we missed something to be ahead."
Furthermore, Leclerc also blamed himself for the poor qualifying. He said that in Q1 and Q2 he wasn't driving well and putting everything together. But in Q3, he was trying to improve, when he was met with a silly miscommunication.
"It's a pity" – Leclerc wants to speak with the team
The mishap in the qualifying also led him to label the silly blunder as a "pity" in the post-quali interview. The 25-year-old said that a conversation needs to be held with the team to understand what happened.
Moreover, Leclerc was also asked if he had expected an easier qualifying going into the Australian GP weekend. He opined that he has a more race-focused car but it does not justify his P7 finish. "I should have done a better job," the Ferrari driver added.
---