Helmut Marko Slams Red Bull Driver While Comparing Him to Max Verstappen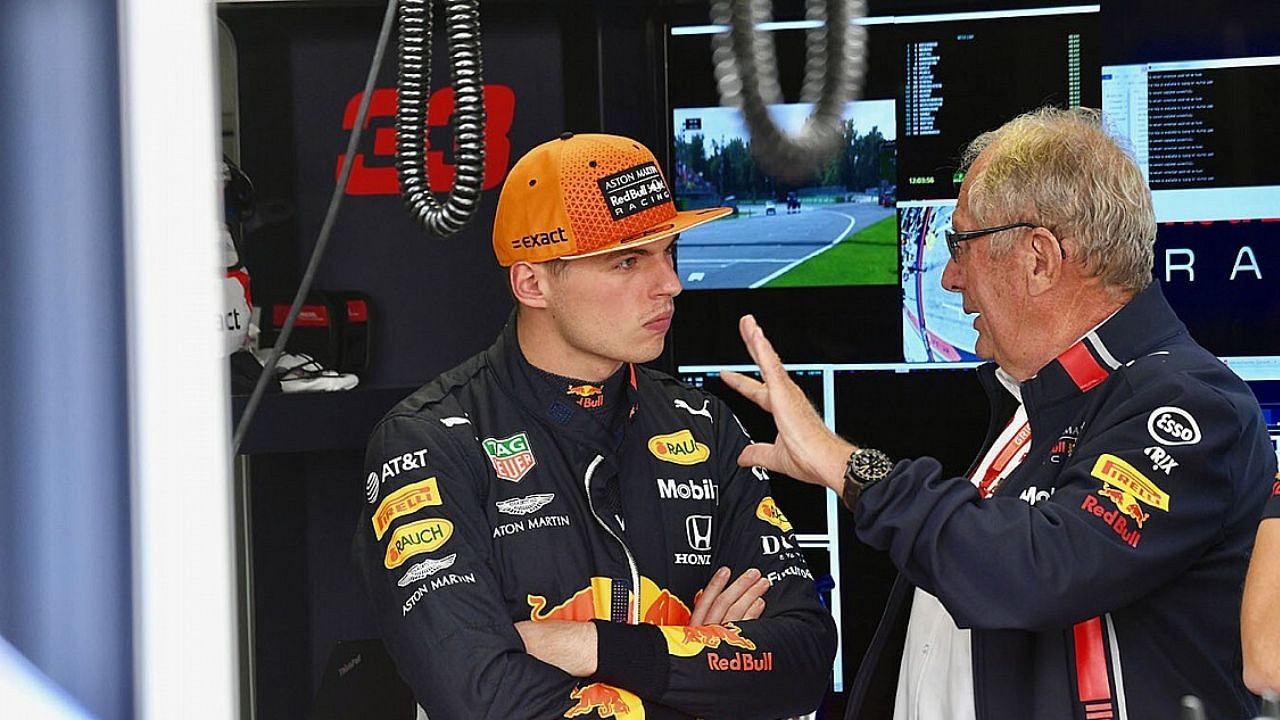 Max Verstappen is arguably the most in-form driver in Formula 1 at the moment. With Red Bull's superior pace advantage, Verstappen is in a league of his own and even his teammate Sergio Perez seems to be miles behind him. Hence, when Helmut Marko was asked if any of the AlphaTauri drivers have a chance at securing a Red Bull seat, he straight up said no.
In an interview with Formul1.de, Marko spoke about new AlphaTauri driver Nyck de Vries and his chances of becoming Verstappen's teammate. The 79-year-old said that becoming Yuki Tsunoda's teammate at Red Bull's sister team does not guarantee anyone a place alongside Verstappen.
Nyck De Vries and Yuki Tsunoda will both be under pressure from Red Bull this year 🏎️#DeVries #Tsunoda #AlphaTauri #Formula1 #F1 pic.twitter.com/NwBvWs4jFE

— PlanetF1 (@Planet_F1) March 13, 2023
Marko went on to say that a driver has to be at the top of their game if they want to drive for Red Bull. He did not particularly target Tsunoda or De Vries, but spoke about all his academy drivers in general. To reach Red Bull someday, he insists that they have to show that they belong in F1.
Also read: Former Toto Wolff Aide Disagrees With His Dubious Red Bull Prediction
Does Mercedes regret letting go of Nyck de Vries?
Nyck de Vries was always considered to be a very talented driver. He won the 2019 F2 Championship but couldn't find a way into F1 due to a lack of available seats. De Vries ended up competing in other racing ventures and won the 2020 Formula E World Championship.
De Vries had to wait till 2023 to get his break and enter the world of F1, but in doing so, he had to leave the Mercedes set-up. The Brackley-based outfit's operations manager Andrew Shovlin admitted that losing the Dutchman hurt, but he is sure that De Vries will make a name for himself in Milton-Keynes. Contrary to what Marko said, Shovlin believes that his former driver has what it takes to become Verstappen's teammate at Red Bull someday.
CONFIRMED! Nyck de Vries WILL be on the grid in 2023 as he joins AlphaTauri! 📝 pic.twitter.com/ZSIo1y1APG

— Sky Sports F1 (@SkySportsF1) October 8, 2022
"Whether he can become world champion depends on himself," said Shovlin. "Because of his age, he has less time for it. But he makes up for that with his experience."
Also read: How Does Guenther Steiner Earn His $5 Million Net Worth?: Salary, Businesses and More
Can De Vries become a teammates with Max Verstappen?
The idea of having two Dutch drivers together at Red Bull is extremely appealing, especially for people from The Netherlands. Right now, nothing concrete is on its way to being materialized, but there is a chance of De Vries partnering up with Verstappen at Red Bull.
Verstappen's current teammate Sergio Perez is contracted to the team until the 2024 season, and the Red Bull management will surely be keeping one eye out for any talent who they deem good enough to be a part of the squad.
De Vries will be close to the Red Bull set-up because of his ties with AlphaTauri, so the 28-year-old will be hoping to put in his best performances over the next two seasons so that he can partner up with his two-time world champion compatriot.
---
Share this article