Max Verstappen Wife: What Does Max Verstappen Think of Raising A Family With Kelly Piquet?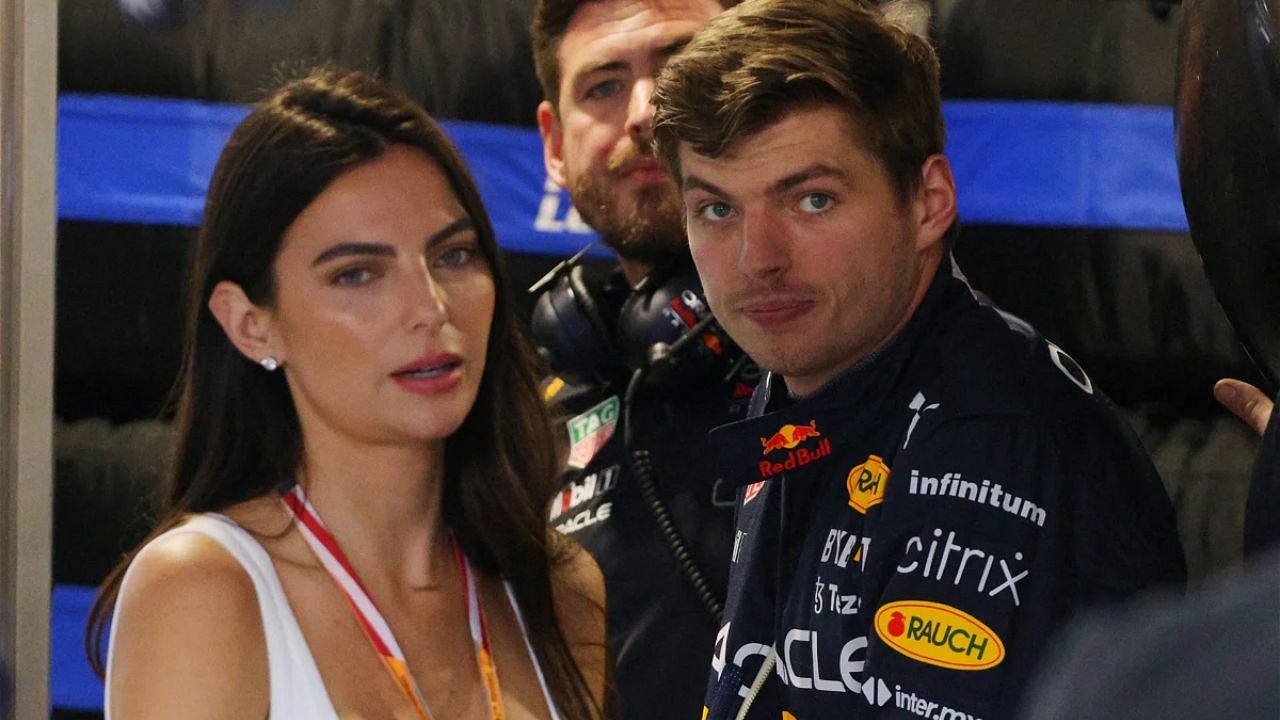 Max Verstappen is one of the biggest stars in F1 today, and a huge credit behind that goes to his father Jos. The latter made it his life's mission to help his son reach the top of F1, and he fulfilled his dream when Max won two world championships in 2021 and 2022 respectively.
Verstappen Sr.'s methods of parenting were what made his son the driver he is today, but not a lot of fans appreciate them. Many feel that Verstappen was very harshly treated as a child, with some going as far as suggesting that he went through abuse as a child.
"Thanks kid."

Throwback to when Michael Schumacher met a young fan called Max Verstappen. pic.twitter.com/Wkk5M5hF8h

— ESPN F1 (@ESPNF1) December 12, 2021
There are stories like Verstappen's father leaving him alone at a deserted gas station for hours because he failed to win a karting race. Verstappen insists that the way his father treated him was important in shaping his career and future, but also admits that his childhood was difficult.
Verstappen, who is currently in a relationship with Kelly Piquet, intends to have children of his own someday. In fact, he will also work hard in helping them become F1 drivers if they want to. However, the Red Bull ace revealed that he will adopt a different way of parenting, compared to his father Jos'.
Also read: 'Handyman' Mick Schumacher Doesn't Fear To Get His Hands "Dirty" When in Need
How does Max Verstappen want to raise his children?
Verstappen's partner Kelly Piquet was formerly in a relationship with ex-Red Bull driver Daniil Kvyat. With the Russian, Piquet had a son who she now takes care of along with Verstappen. The Dutch driver admitted to the Dutch newspaper De Limburger that he wants to have children in the future, and if they want to become F1 drivers, he is okay with it.
However, Verstappen also added that he would 'handle things differently', hinting that he doesn't want to be harsh on his kids like his father was on him. The 25-year-old knows that Jos' way of parenting made him a two-time F1 world champion but he wants his children to have a fun childhood which is probably why he wants to do things his way.
Max Verstappen after randomly revealing the most traumatic memory from his childhood that would scare even a war veteran pic.twitter.com/acz8gwgXWJ

— kd🚀(dawg wtf) (@pireili) February 26, 2023
"I definitely want kids and if they want to race, that's fine," he said. "I do think I would do it differently than how my father and I handled it."
When does Verstappen plan on starting a family with Kelly Piquet?
Verstappen and Piquet have been together for a long time now, and the former admitted that they plan on having a family of their own soon. Verstappen does not know when he will have kids of his own, but acknowledged that he may feel differently about his parenting choices once he has them.
max verstappen's childhood, a thread: pic.twitter.com/HcqVVe7Q7d

— c (@maxielcore) September 30, 2021
Regardless, Verstappen did say that he won't be putting the same amount of effort on his kids' racing careers as much as his father Jos did. He won't be forcing them to fall in love with racing and will support them only if they take a liking to it themselves.
Also read: F1 Drivers Predict Max Verstappen To Pull 'a Doug From Hangover' During Las Vegas Grand Prix
---
Share this article