Naomi Schiff Attempts Damage Control With Triggered Lewis Hamilton Fans After Her Controversial Statement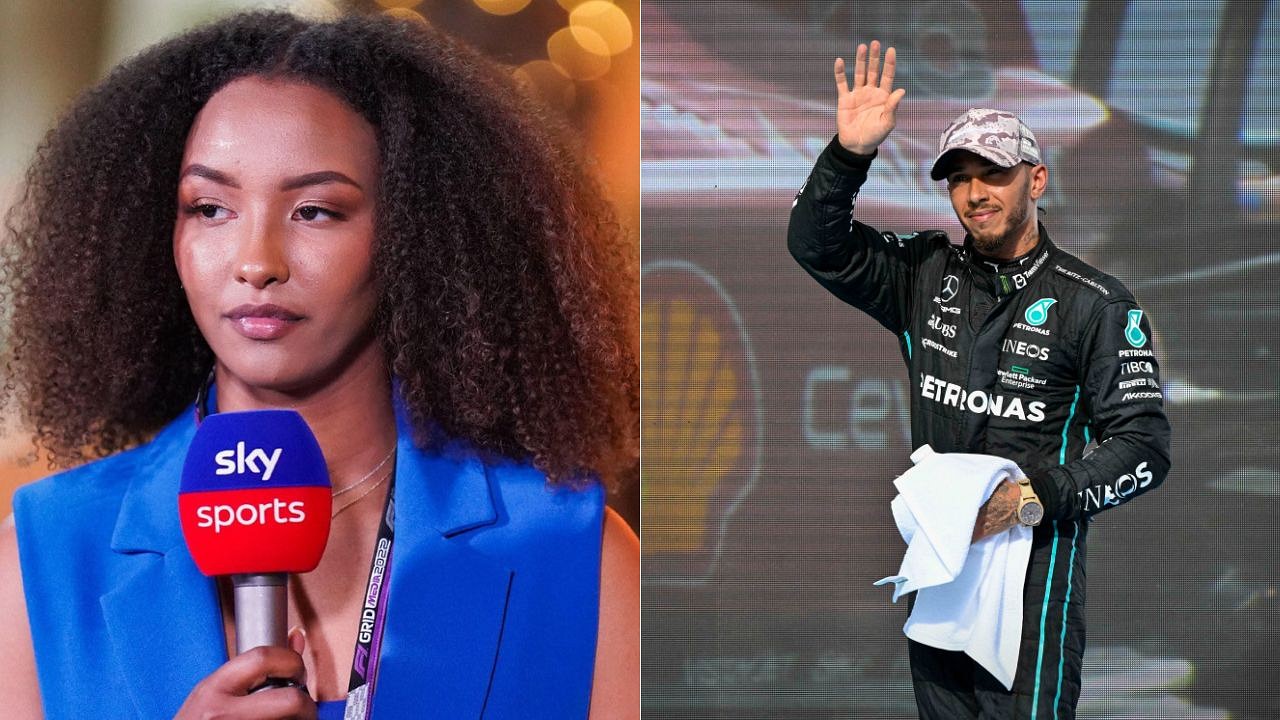 In a latest development, Naomi Schiff attempted disaster control with her latest comments on the seven-time world champion Lewis Hamilton. This comes after Schiff landed herself in hot waters for sharing her thoughts on the 38-year-old driver and his championship winning prospect recently.
As per GiveMeSport, the Sky Sports reporter regarded herself lucky for being close to Hamilton. She shared that she is fortunate to have the Silver Arrows ace by her side throughout her journey in the motorsport industry. Admittedly, being from a black background, the racing driver has often received ample support from the F1 champion over the years.
#F1: Naomi Schiff on Lewis Hamilton: "I feel very, very lucky to have Lewis as an ally while going through my journey in this industry. It's incredibly valuable. I obviously really look up to him and I think he's not just an incredible athlete but an incredible human."

— deni (@fiagirly) March 15, 2023
Hailing the Hamilton connection as valuable, the media personality also said she looks up to the British driver. The Sky Sports presenter also believes that the former McLaren driver is amazing and has a lot to offer when it comes to advise and support.
Furthermore, the Rwandan-Belgian not only hailed him as an incredible athlete but also as an incredible human being. Interestingly, these comments come right after the 28-year-old received immense backlash for her thoughts on the Mercedes pilot. Therefore, this is believed to be damage control on her side.
What made Lewis Hamilton fans slam Naomi Schiff?
The racing driver is of the opinion that he is on the wrong side of time as Mercedes failed to put up a competitive challenger in 2023. This enraged a part of the fans as she received huge backlash on social media.
📰 :According to Naomi Schiff, Lewis Hamilton's age will make accepting Mercedes' current crisis quite difficult as she believes he doesn't have enough time left to win the F1 world championship title for the eighth time.#F1#SaudiArabianGP pic.twitter.com/mGHyOTAlP4

— F1 Naija 🇳🇬 (@f1_naija) March 13, 2023
The Mercedes star's chances to lead the championship charge have received a major blow after W14 seemed off-color as compared to RB-19, or even to SF-23 or AMR-23. With time running out for him, Schiff believes it's a do-or-die situation for the seven-time world champion.
Also Read: Ripped Lewis Hamilton Flaunts His Six-pack Abs on Instagram After Cracking 9 Miles Run Amidst Saudi Arabian Grand Prix Preparation
Is there still time for Hamilton to clinch his eighth world title?
As per the current scenario, both Mercedes and Hamilton are on the back foot when it comes to taking a shot at the championships. While the W14s look good when it comes to reliability, they are relatively slower than the defending champions Max Verstappen and his Red Bull.
Even if the 38-year-old switches to Ferrari as per rumors, it's unlikely that he can see himself as the championship protagonist from the word go against Adrian Newey and co.
Also Read: Former F1 Champion Bashes Lewis Hamilton for Complaining Against Mercedes Right After Praising Them on Radio
---
Share this article