Police Officer in Monaco Once Asked Lewis Hamilton to F*ck Off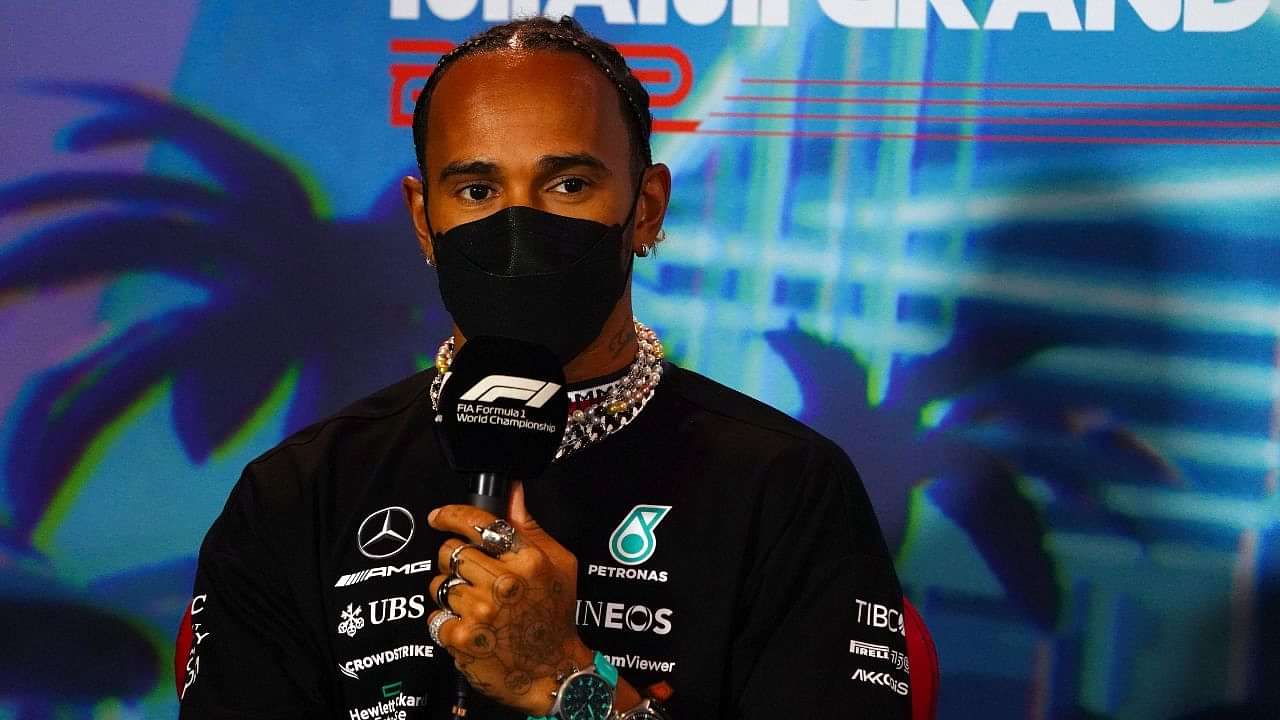 Lewis Hamilton is a global superstar and one of the most recognizable athletes in the world. In the eyes of the police, however, he is probably just like any other civilian. Ahead of the Monaco GP in 2022, a police officer apparently asked Hamilton to f*ck off.
Season 5 of Drive to Survive was released on 24th February, and it has provided fans with some very interesting stories about F1 drivers. Daniel Ricciardo and Hamilton were in the middle of a conversation that the Netflix crew picked up,
Loading embed tweet https://twitter.com/HamiltonPolice/status/1518634726407520259?ref_src=twsrc%5Etfw
Hamilton was talking to Ricciardo ahead of the Monaco GP and asked the Aussie how he reached the track considering the fact that all normal roads were closed because of the race. That is when Hamilton decided to joke around and insist that several police officers stopped him on his way to the track. Both Ricciardo and Hamilton were laughing during this exchange and Hamilton also added (jokingly) that a female police officer asked him to f*ck off!
Also read: "Maybe a Bit of a Stretch": George Russell Gives His Verdict on Mercedes' Chances in Bahrain
Charles Leclerc joins Lewis Hamilton in talking about his experience with the police
Hamilton was not the only F1 driver to talk about his altercation with the police in Drive to Survive season 5. Ferrari superstar Charles Leclerc also revealed a bizarre encounter he had with the cops once upon a time.
Loading embed tweet https://twitter.com/leclercsletters/status/1629055910776635394?ref_src=twsrc%5Etfw
The Monegasque driver was pulled over by the police, who asked him to step out of the car. However, they only asked him for a picture with them, and let the 25-year-old go.
Also read: Charles Leclerc Talks About the Time When Police Officers Pulled Him Over
Is 2023 going to be Hamilton's year?
2022 was a very disappointing season for Hamilton. Mercedes no longer had the fastest car on the grid, and Hamilton struggled to get up to speed with the W13. It ended up being  the first time ever in his career that he went through an entire season without winning a race.
To make matters worse for Hamilton, his new teammate George Russell won one race and finished two places ahead of him in the Championship. Hamilton will be hoping to avoid a repeat of the 2022 season this year, as he wants to fight for his eighth world championship and move ahead of Michael Schumacher in F1's list of all-time greats.
---