From Prince of Kolkata to King of India – The legend of Saurav Ganguly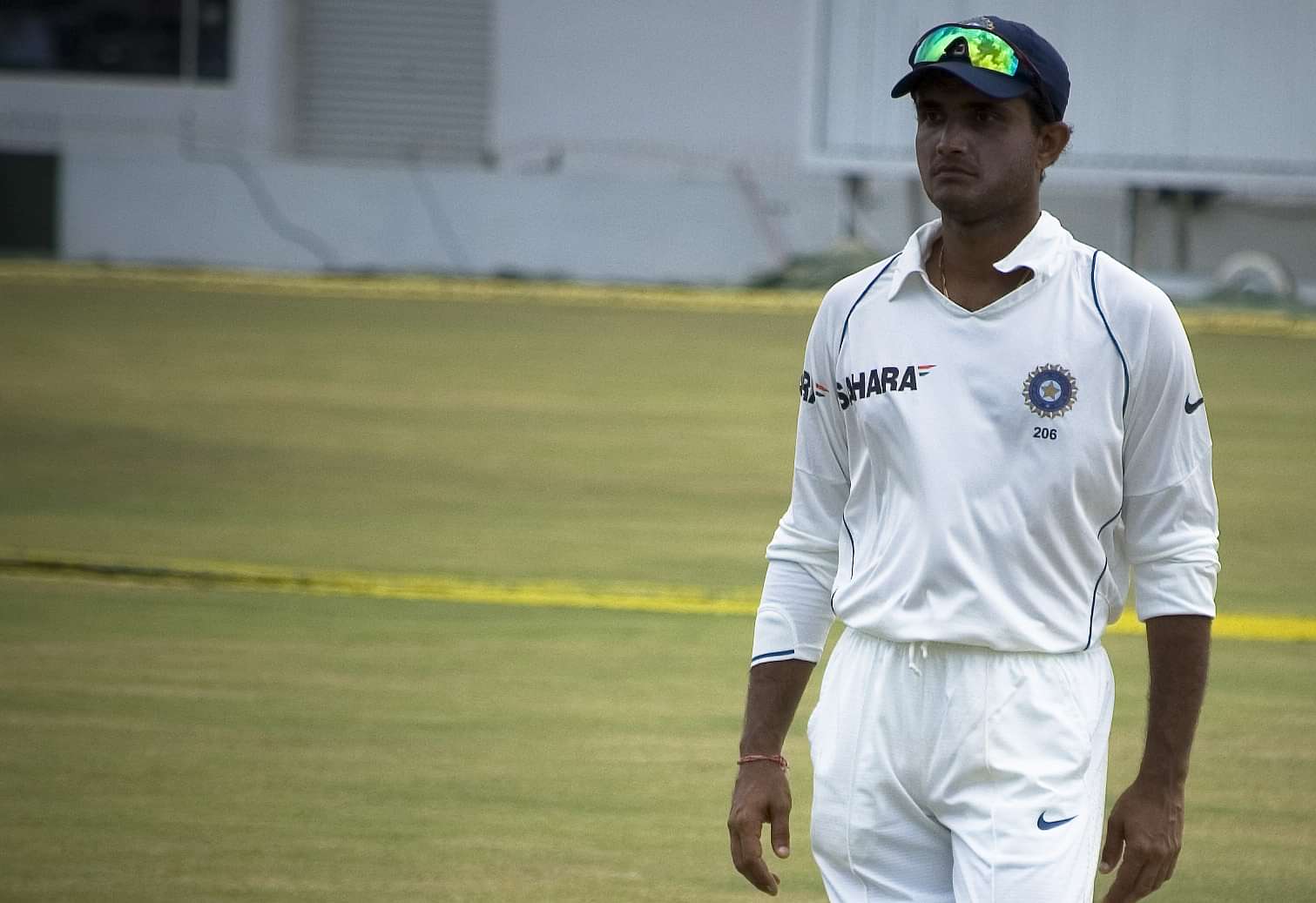 If there ever was a Hall of Fame for Indian cricket,  Saurav Ganguly would not only have a place reserved for him he would probably have a whole wing dedicated to him. Such is the impact of the Prince of Calcutta on Indian cricket.
Ganguly the Batsman !
Saurav Ganguly was one of the best limited overs batsman that India has ever produced. In his prime Ganguly was arguably the best batsman in the world whose name was not Sachin Tendilkar.
Ganguly and Tendulkar went on to form one of the best opening partnerships in ODIs. I can go on and on about Dada the batsman but his influence goes far beyond that. While Ganguly the batsman has written many scripts for Indian cricket, Ganguly the captain changed the entire script all together !
Dada is born !
He became the captain at a turbulent time in Indian cricket. The not so distant match fixing scandals had imprinted a negative image of cricketers in the hearts of the Indian public.
He had inherited an ageing team that never really fulfilled it's potential. Taking everything into consideration, what he was able to achieve was nothing short of remarkable.
Dada was phenomena like nothing we had ever seen before. His aggressive attitude, bold tactics and brave defiance in the face of his opponents was a first in Indian cricket.
Brave, Charismatic and Defiant !
Never before had an Indian captain played mind games with the captain of the best team in the world. Never before had an Indian captain tried to dominate the other team through psychological war games.
Probably the most iconic moment of the Ganguly happened at Lords. He took off his shirt and swirled it in celebration as India scripted a memorable victory of England in the Natwest Series final 2002. Flintoff had done it in Mumbai a couple of months ago and now Ganguly replied in kind. At least that was the theory.
Building the nucleus for a decade !
Ganguly's philosophy including bringing up a lot of youngsters in to the national team. While you could say that even Dhoni did the dame with Kohli, Sharma, Jadeja Ashwin etc he does not have the success that Dada had.
Dada brought in Zaheer, Harbhajan, Sehwag, Yuvraj and Dhoni himself. All five of them formed the core around which India won the World Cup in 2011.
The legacy of Ganguly
The Saurav Ganguly era changed the mentality of Indian cricketers. No longer were Indian teams a pushover overseas. Under Dada, India beat Australia in Australia, England in England and Pakistan in Pakistan something that no Indian captain has ever done.
He turned an extremely talented but soft team in to a team of warriors. He brought a winning mentality in to the Indian team. Had it not been for a once in a generation team  in Australia he would have won the World Cup in 2003.
---