Counter-Strike 2 officially announced: Coming Summer 2023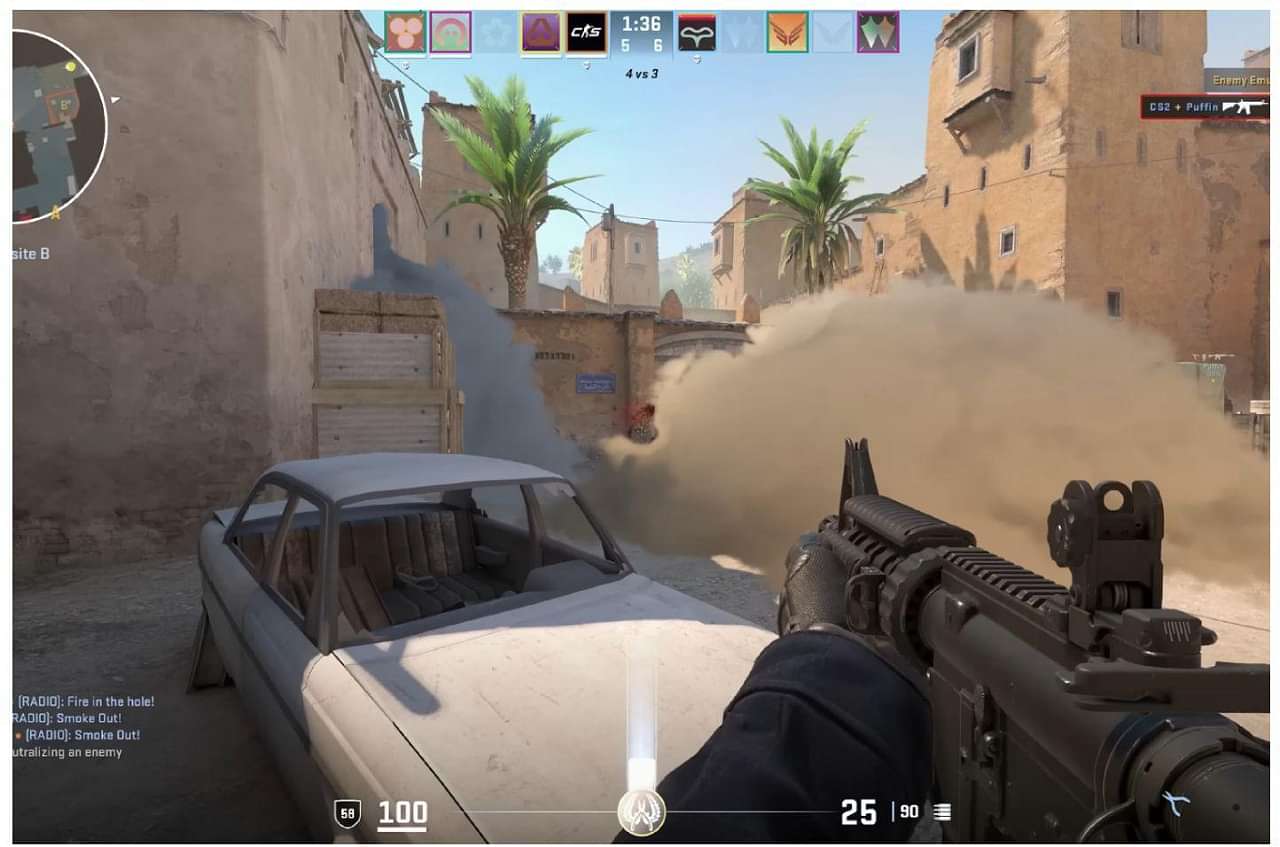 After months of teasers and leaks, Counter-Strike 2 is confirmed as real, and is coming in Summer 2023. Valve recently uploaded a near two minute trailer, previewing the game and all the changes headed to the king of FPS shooters. As anticipated, CS 2 doesn't radically alter the formula, opting for refinements and fixes over a new direction. From lighting changes to map reworks, here's what the trailer touched upon.
Counter-Strike 2 makes a splash with rebuilt maps, molotovs and more
The new CS 2 trailer breaks the upgrade down into different segments. As a source 2 remake of the original Global Offensive, a few 'touchstone' maps will remain unchanged save for a few lighting and visibility changes. These maps include the likes of Dust 2, Mirage, Train, and more.
Valve intends to ease players into the gameplay changes of Source 2 with these maps, keeping the general playstyle same. In terms of upgrades, Source 2 brings a new physically based rendering model that players will get to see on maps like Nuke, Ancient and more.
While most of the competitive map pool remains the same, Valve has opted to go all out with Source 2 upgrades on off-meta maps like Office and Italy. These maps have been remade from the ground up in Source 2 leveraging all the new rendering upgrades alongside engine refinements.
The trailer also touched upon mapping tools that have been significantly upgraded from Source. One of the biggest changes in the trailer at 0:20 seconds is the overhauled UI and interface. Unlike the current UI, health and ammo have been more centered, versus the current setup with info at the extremities on the screen.
Molotovs and smokes show off muzzle flashes and reflective lighting a lot better, helping players track tracers and other elements a lot more clearly. Unfortunately, a concrete release date has not been revealed with Summer 2023 being the broad release window for now. The limited test for Counter-Strike 2 begins today.
---