Follow the Butterflies quest Hogwarts Legacy: How to complete this side quest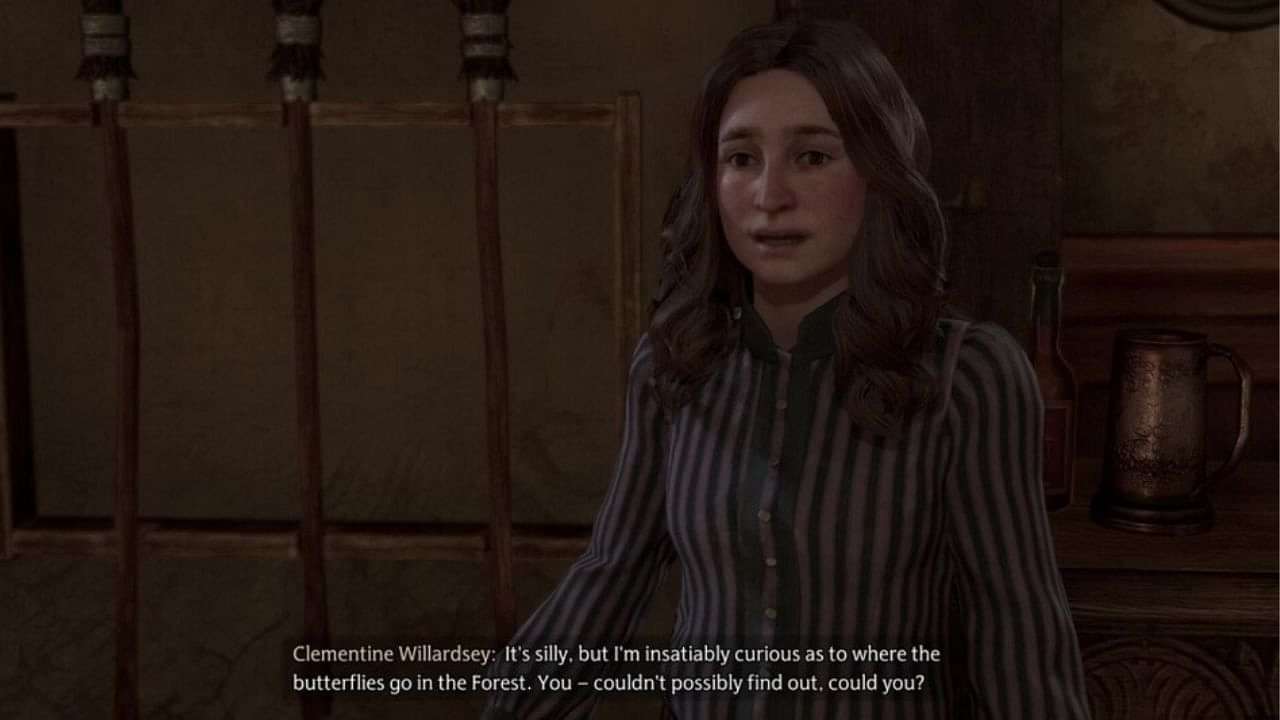 Hogwarts Legacy follows a long storyline with a few diversions in the form of side quests. Completing these quests provides different rewards along with more perks that will aid progression.
The 'Follow the Butterflies' Hogwarts Legacy side quest will open after players have made some progress in the storyline, namely after completing potions class. While it may appear to take you away from the main storyline, the rewards ensure that it will be worth it.
Also Read: Is Hogwarts Legacy 2 Confirmed? Why There WILL be a Sequel to the Franchise
How to complete follow the butterflies Hogwarts Legacy quest?
To activate this quest, players have to complete the potions class. To begin the follow the butterflies side quest, players have to head towards The Three Broomsticks. There, they will find Miss Clementine Willardsey.
To start the journey, players have to get to the start of the Forbidden Forest Floo marker and then move towards the northern side.
From there, players simply have to follow the butterflies and they will take the student to a chest. A total of 15 chests have to be scavenged from the forest. After the items are retrieved, players have to take them to Hogsmeade and then give the items to Miss Clementine Willardsey.
Once the items are handed over to Miss Clementine Willardsey. There will be a character interaction, which marks the end of the quest.
What will be the side quest perks?
As a reward for completing the quest, players will get Flower Box collections along with 180 XP. If players continue to mingle with the butterflies, they will get more tasks and can interact with the butterflies across the map.
The loot acquired can be put to use after it is taken to the room of requirement. Additional spells can be learned with the help of this loot.
Also Read: Hogwarts Legacy Sales: The Game Hits $850 Million in Sales
---