How smokes work in Counter-Strike 2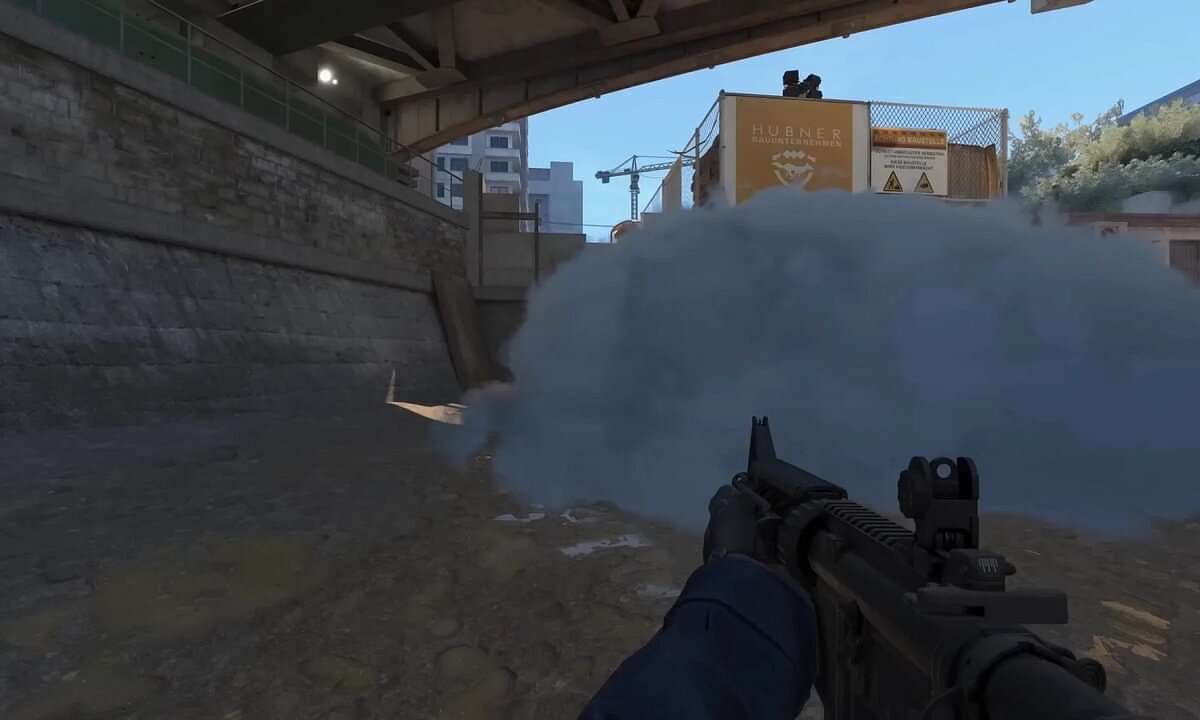 Counter-Strike 2 is taking the franchise into a new era and a cornerstone of the series is being completely reworked. Smokes are now fully responsive, adapting to the environment and entities around them. The Source 2 upgrade introduces volumetric smokes that are not only uniform for all players, but respond to bullets, grenades and more. Here's what players have learned from the limited-test so far.
Counter-Strike 2 smokes respond to the environment
The biggest change to smokes is that they are now true deformable physics objects that adapt to where they're thrown. This means that smokes thrown in, for example, the lower tunnel staircase in Dust 2, will extend vertically as per the shape of the staircase.
Smokes are also truly reactive, clearing out in spaces that bullets are fired through, allowing opponents to see through. This significantly nerfs smoke spams, reducing the effectiveness of guns like the M4A1-S that don't have tracers. This deformation also extends to smoke grenades that dissipate for a few seconds when an HE grenade is chucked into them.
Muzzle flashes and tracers are a lot more visible through smokes, helping players track opponents that are popping through. Another huge change to smokes is that lineups are now uniform for all players. Gone are the days where players had to learn different lineups for 64 and 128 tick matchmaking. This is due to the introduction of Valve's sub-tick system that introduces parity across all servers.
As of now, the interaction between smokes and molotovs remains the same, with smokes cancelling out any molotovs they're throw into. The new mechanics can be tested via the limited-test program, but only some players have been invited to try it out.
Valve's criteria for picking testers are Trust Factor, Hours played in recent times on VAC servers, and Steam Account standings. Those who want to check if they qualified can go to the Global Offensive main menu and check if they have an invite to Counter-Strike 2.
---