"I can go on p*rn and nothing's gonna happen,"Adin Ross explains why he streamed explicit content on Kick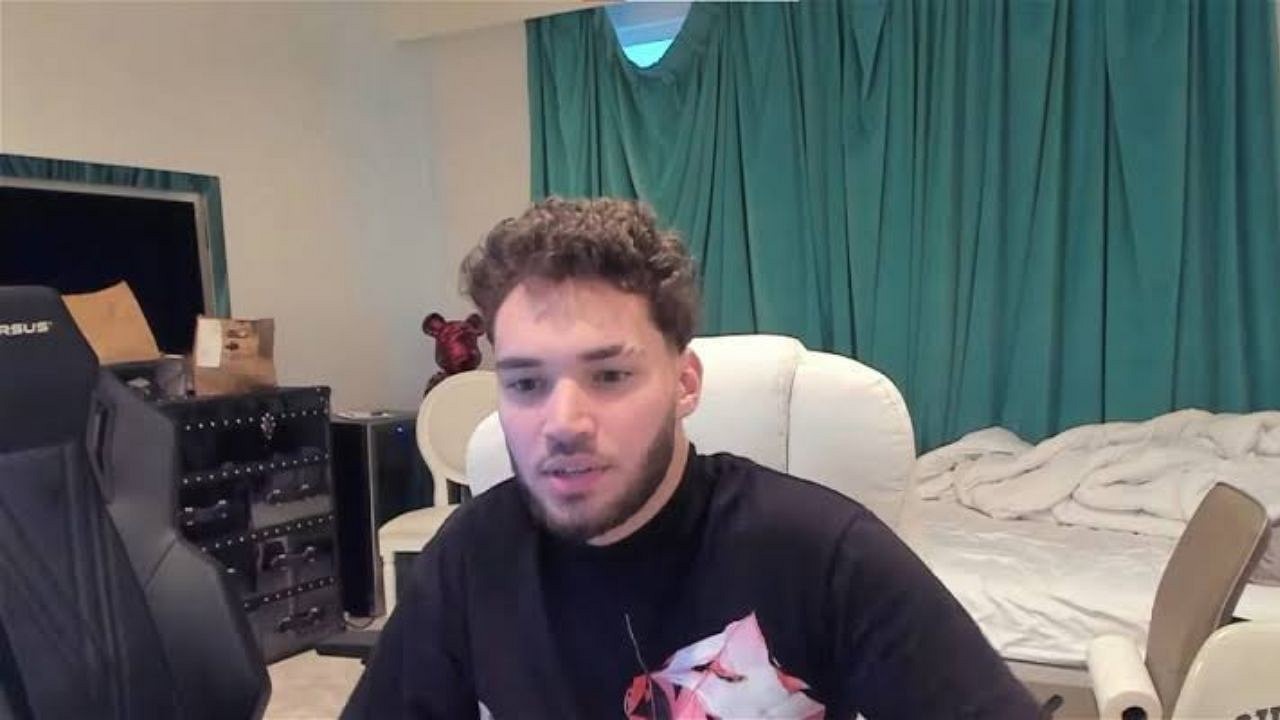 It has been almost a month since Adin Ross announced his move to kick.com. Even before the former Twitch streamer moved away from the platform, controversy was already following him. During his first few streams, Adin live-streamed adult content on the trainwreckstv-backed platform.
For about ten seconds, Adin's audience, which also included underage children were seeing Adin stream p*rn. Adin boasted about being able to do it and not get served with a ban, unlike Twitch.
Also read: Minecraft Championship (MCC) 29: All of the Competing Teams in The Competition and The Names!
Adin Ross boasts of being able to stream explicit content on Kick
After streaming p*rn on the new streaming platform, Adin Ross received a lot of backlash from the internet. However, he was not penalized by Kick. People took to Twitter to call out his behavior and said he is setting a wrong example for kids who are at an impressionable age.
Rececntly, Adin hosted a joint stream with Jidion, where he explained why he decided to stream p*rn. His simple response was to "flex." He wanted to show that he would not be hit by a ban for doing something like this. He said that Twitch would have definitely banned him.
Jidion asked him "What possessed you to actually look up p*rn?"
Adin replied "Cause my whole chat was spamming p*rn, and I just wanted to show, 'Oh, I can go on p*rn and nothing's gonna happen to me. I don't actually watch [it] myself… I didn't actually click on any videos… 'Look, this is what you guys wanted. I don't condone this sh*t.' And I clicked off."
He later mentioned that his decision was a spur of the moment thing that he rergrets:
"That was stupid as f*ck. I was just more doing it to flex that I could do it, to show that I could do it. Because we just don't see streamers pull that up."
Which big streamer is streaming on kick.com?
Trainswrecktv was the first streamer from the purple platform to announce his shift to Kick.com. Since Twitch restricted gambling streams, trainwrecks took up an advising position with kick and made the move.
Since then, Adin is the first Twitch-partnered streamer to make a move to kick.com and stream there full-time. Recently, trainwrecks revealed he had earned $16,000 from the platform for streaming for less than a month. Besides that, he recently told Asmongold that he would give him a Kick offer if the latter is ignored by Twitch.
Also read: Resident Evil 4 Remake pre-order bonuses, editions, and PC requirements listed
---
Share this article