Was Andrew Tate framed? Alleged wiretap leak points to two conspirators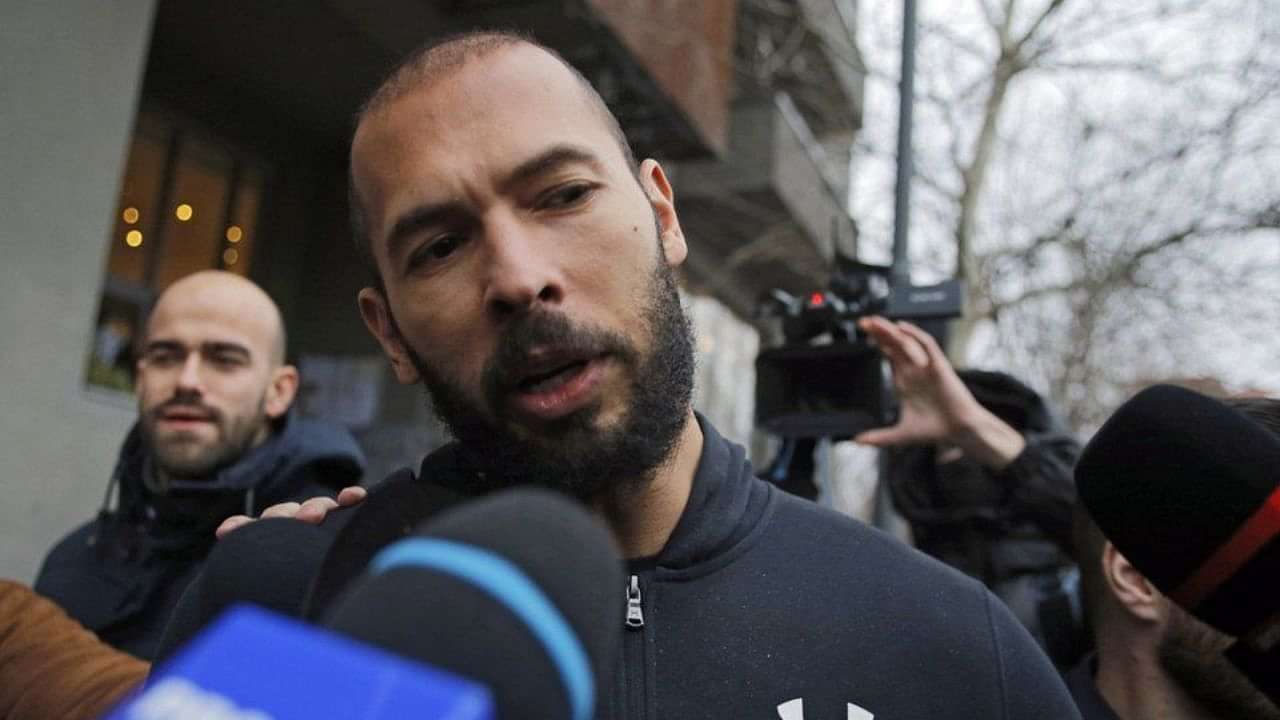 Andrew Tate and his brother, Tristan Tate were put behind bars on December 29, 2023. The charges against the two brothers were human trafficking, r*pe, and money laundering. However, new tapes have emerged that had footage of two women who wanted to frame Andrew Tate and his brother.
Spynews.ro had initially reported this and it was amplified by British MMA fighter Tam Khan. Khan called for the release of the Tate brothers owing to this new line of evidence.
Also read: Hogwarts Legacy: Sebastian Sallow Quest Guide; Quest List and Rewards!
Was Andrew Tate framed? New wiretaps suggest involvement of two women
Loading embed tweet https://twitter.com/Tam_Khan/status/1626623679898451969?ref_src=twsrc%5Etfw
The leaked wiretaps suggest that the women who accused the Tate brothers had conspired to frame Andrew and Tristan. In addition to that, they also planned to pretend like victims if the brothers' Romanian property was ever raided.
The images from the tape went viral and Tam Khan, who also happens to be a close friend of Tate's took to Twitter to express his anger at the whole situation. He wrote:
"Wow! Exposed! FREE THE TATES NOW! Wiretaps showed the 'victims' plotted to frame the brothers."
Loading embed tweet https://twitter.com/Tam_Khan/status/1625796772885921792?ref_src=twsrc%5Etfw
Conversations leaked between the two women indicated that they had planned everything. The conversation indicated that they were given the freedom to move around and that if anything happened, they would just play dumb.
Since this 'evidence' has come to light, Tate has been tweeting that he would fight and do anything in his power to clear his and his brother's name.
Loading embed tweet https://twitter.com/Cobratate/status/1626192928086409217?ref_src=twsrc%5Etfw
Tate's close friend Adin Ross reacts to new evidence
Twitch streamer, Adin Ross, who happens to be extremely close to Tate, reacted to these women framing Andrew and his brother. During a live stream, he discussed the topic and said:
"Real s**t, though, chat! Send that b**ch to f***king jail!"
If this new development in the Tate brothers' case is proven legitimate, it could ensure they come out of jail and be free of all the charges.
Also read: Modern Warfare 2: New Weapons Gracing Multiplayer in Season 2!
---