What is Imani Tech in GTA Online?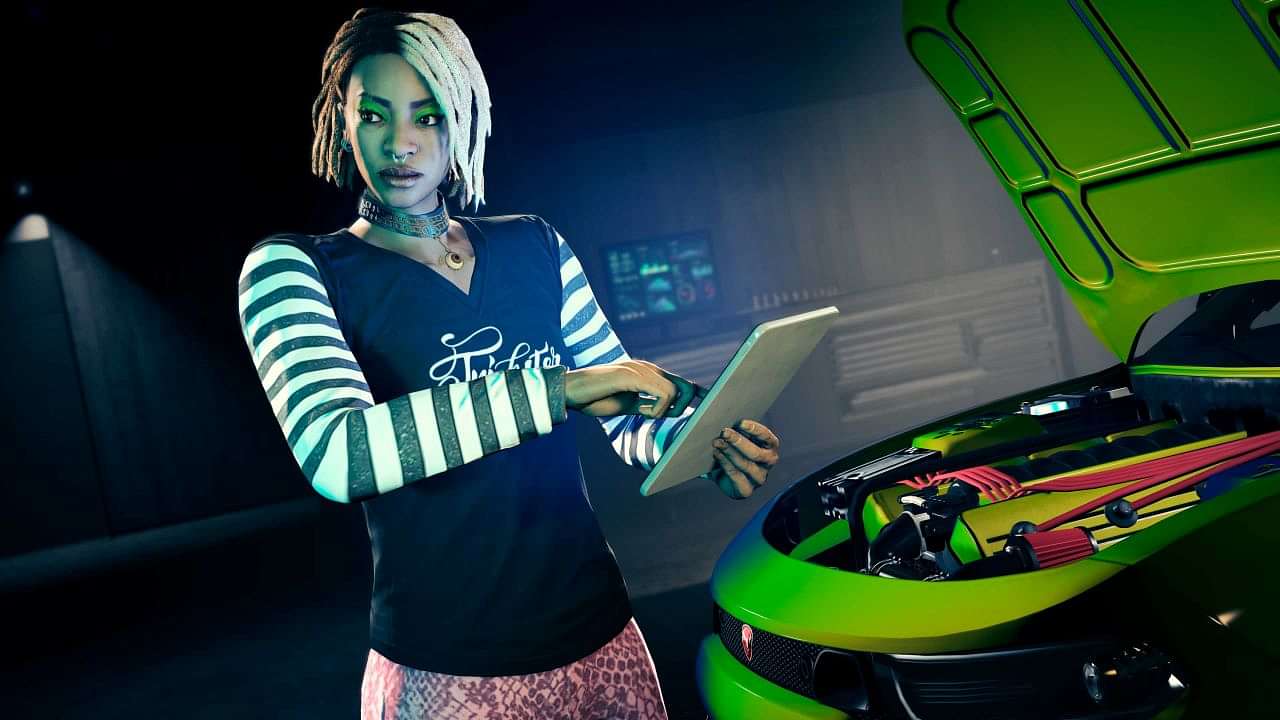 In the vast world of GTA Online, getting certain upgrades isn't super straightforward. Imani Tech is one such set of upgrades that needs a few requirements to be met. These upgrades are essentially high-tech enhancements that can only be applied to certain cars in GTA Online. Additionally, they require players to own a certain property before they can be applied to these select cars. Here are all the details.
Also read: Apex Legends Update 2.14 patch notes: All Spellbound Collection Event changes
Cars that can use Imani Tech in GTA Online and how to apply the upgrades

As of now, only 10 vehicles in GTA Online support Imani Tech upgrades with one still being unreleased:
Ocelot Virtue (Unreleased)
Annis 300R
Mammoth Patriot Mil-Spec
Obey Omnis e-GT
Enus Jubilee
Bravado Greenwood
Declasse Granger 3600LX
Enus Deity
Dewbauchee Champion
Bravado Buffalo STX
To apply Imani Tech upgrades to cars, players must first own a Celebrity Solutions Agency and the vehicle workshop add-on that goes with it. Once acquired, players can apply some of the following upgrades to their cars:
Remote Control Unit – $235,000
Missile Lock-on Jammer – $400,000
The cost for these upgrades is uniform across all cars and can only be applied at the Agency Vehicle Workshop. Getting a Vehicle Workshop costs $800,000 on top of the $2,010,000 to $2,830,000 required to buy a base Agency. Another less advertised feature of Imani Tech vehicles is that they come with an Armor Plating upgrade that gives them a lot of explosion resistance. For example, the brand new Annis 300R takes about 12 homing rockets before exploding.
While Imani Tech isn't the most useful upgrade one can put on their car, they are situationally useful. While transporting cargo, or simply completing a freemode mission, having a car that resists missile lock-ons and explosions can be invaluable.
Also read: GTA Online weekly update for January 5, 2022: 2x cash on First Dose missions
---