GTA Online Weekly Update March 23: 2x money on First and Last Dose missions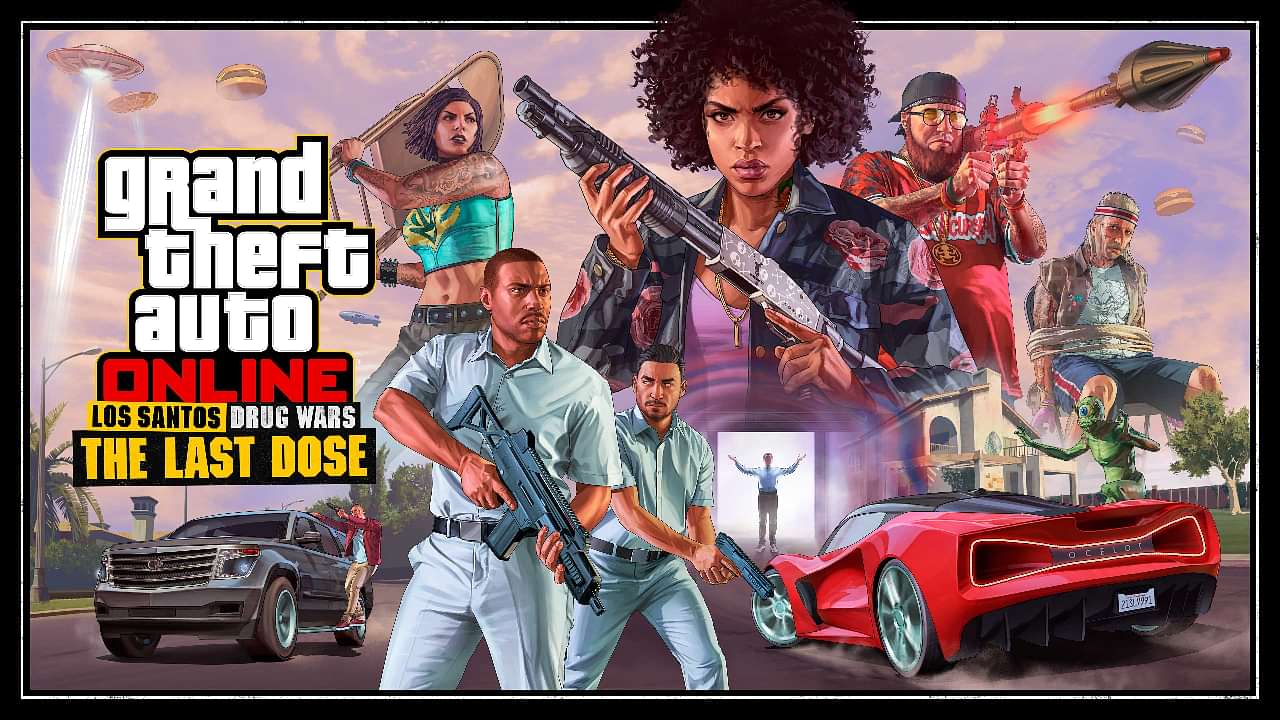 Last week, the GTA Online Los Santos Drug Wars DLC came to its explosive conclusion with the Last Dose missions. The multi-part story DLC saw the return of Dr. Isiah Friedlander, Michael's therapist from the GTA 5 story. What ensued was 5 missions of Acid filled chaos and carnage where players had to rescue LabRat from Friedlander.
Completing these missions also gave players a free electric hypercar that was added last week. Now that the dust has settled, Rockstar has released a fresh set of bonuses this week.
Everything new in GTA Online this week

No new vehicle this week
Podium Vehicle – Weeny Issi Sport
Prize Ride – Baller LWB Armored
Prize Ride Challenge – Place top 2 in LS Car Meet Races for 2 days in a row
Luxury Autos Showroom
Deluxe Motorsports Showroom
Eudora
Rebla GTS
Issi Classic
Streiter
Rapid GT Cabrio
Discounts
40% Off
Enus Deity ($1,107,000 or $830,250)
Rebla GTS ($705,000)
Sea Sparrow ($907,500)
35% off
Gauntlet Classic ($399,750 or $299,813)
30% Off
Brickade 6×6 ($1,015,000)
Acid Lab equipment
Taxi ($455,000 or $341,250)
RE-7B ($1,732,500)
Western Powersurge ($1,123,500)
Bonuses
2x GTA$ & RP
First & Last Dose Missions
G's Caches
Stash Houses
Trap Door Adversary Mode
2x GTA$
2x supplies on Acid Lab restocks
1.5X Acid Production Speed
Unfortunately, no new car was added this week. This comes after the release of two cars last week with one being a 3 million dollar electric hypercar. The Last Dose missions continue to pay out 2x GTA$ and RP, but don't seem to have Hard Mode unlocked just yet. Additionally, players who didn't grab the Acid Lab until now can get a few handy discounts on upgrades.
The ending of the Last Dose missions also leaves the fate of Dr. Isiah Friedlander open, leading players to believe he may appear in future DLCs or even GTA 6.
---