India vs Bangladesh Delhi T20I: Will Delhi pollution emergency affect IND vs BAN 1st T20I?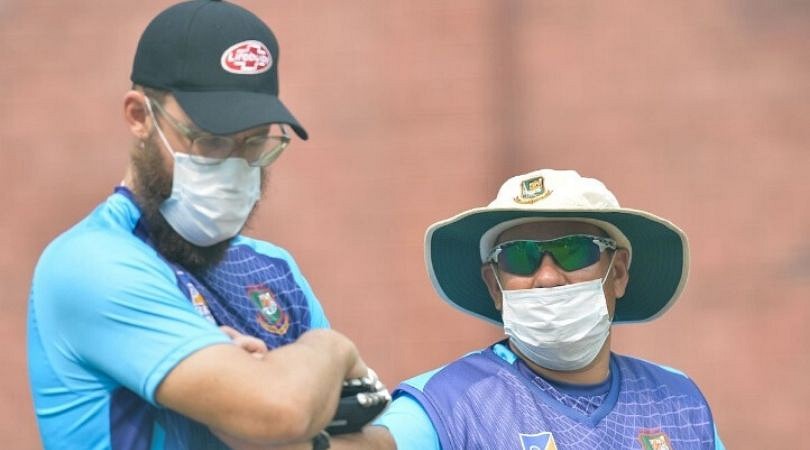 India vs Bangladesh Delhi T20I: The first T20I of Bangladesh's tour of India is facing an environmental challenge.
The first T20I of the forthcoming Bangladesh's tour of India is gaining limelight not because of any cricketing reason but because of environmental concerns prevailing in Delhi.
The level of pollution has raised to an extent that public health emergency has been declared in the national capital. As a result, Chief Minister Arvind Kejriwal has announced holidays in schools till November 5.
दिल्ली में पराली के बढ़ते धुएँ के चलते प्रदूषण का स्तर बहुत ज़्यादा बढ़ गया है. इसलिए सरकार ने निर्णय लिया है कि दिल्ली के सभी स्कूल 5 नवम्बर तक बंद रहेंगे

— Arvind Kejriwal (@ArvindKejriwal) November 1, 2019
Earlier, Bollywood actress and United Nations Environment Goodwill Ambassador Diya Mirza took to her Twitter handle to express concerns with the BCCI (Board of Control for Cricket in India) going ahead with the first T20I between India and Bangladesh.
And I do most sincerely hope that the @BCCI understands the implications of insisting on going ahead with the #T20 matches. These decisions white wash the facts. Create a false sense of normalcy. Change occurs when we ADMIT something is wrong.

— Dia Mirza (@deespeak) November 1, 2019
India vs Bangladesh Delhi T20I
Addressing the reporters in Kolkata yesterday, BCCI President Sourav Ganguly spoke against cancelling the match. While Ganguly wasn't in support of "last-minute changes", he was vocal about improving scheduling in the times to come.
"We've spoken to Delhi authorities in the last two days. They are expecting the match to go through. It was already scheduled so we couldn't cancel it at the last minute. We came in on the 28th and it was too late to do anything. Because a lot of preparations go in matches – tickets, crowds, everything. So it's not possible to cancel matches in the last minute.
ALSO WATCH: Krishnappa Gowtham scoops Siddarth Kaul in Deodhar Trophy
"I hope it goes through. But post-Diwali is a bit of a difficult time in the north because the winter comes in and [there is] a lot of smoke and dust and everything. So, in the future when we schedule, especially the northern part of India in the winter, we'll have to be a little bit more practical. But fingers crossed," Ganguly said.
Bangladeshi players practice with masks
It is worth mentioning that photos of Bangladeshi cricketers practicing with masks at the Arun Jaitley Stadium are doing the rounds across social media platforms. Speaking to the media at the stadium, Bangladesh coach Russell Domingo wasn't worried about the prevailing conditions.
Anti-pollution face masks on in Delhi, where Bangladesh are training ahead of the first #INDvBAN T20I 😷https://t.co/mQizUVbflW pic.twitter.com/tEjH6mgQu8

— ESPNcricinfo (@ESPNcricinfo) November 1, 2019
"We know the Sri Lankans struggled last time [in 2017] and look there's a bit of pollution in Bangladesh as well, so it's a not a massive shock unlike some other countries. The players have just got on with the game and haven't complained too much about it," Domingo was quoted as saying.
With the match looking set to be played on November 3 despite the hazardous air quality in Delhi, better scheduling in the future can help avoid similar situations.
---