Jake Paul Boxing: A Jake Paul v KSI match next on the cards? KSI reacts to Jake Paul 's Knockout of Nate Robinson, doesn't think it's special.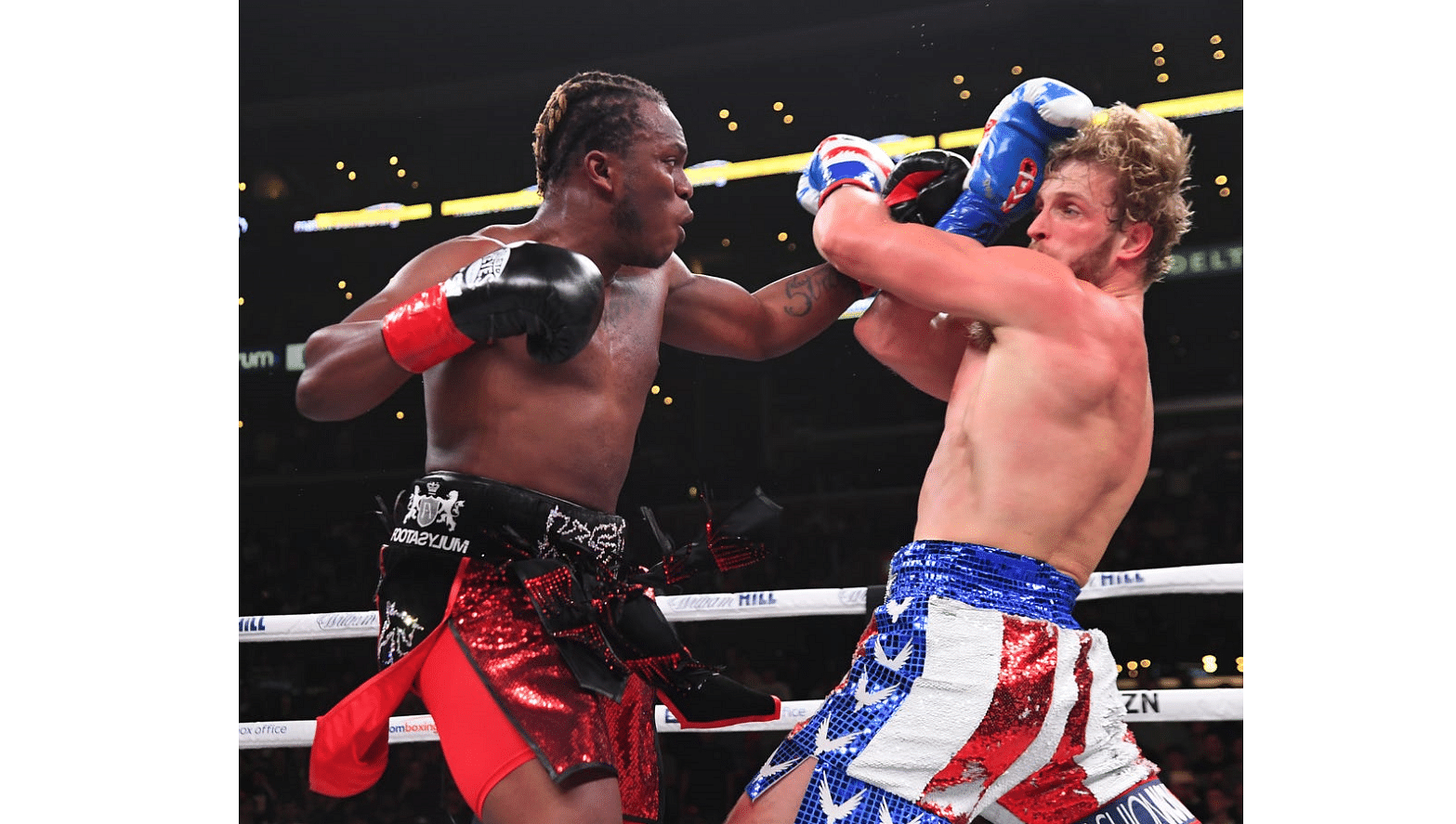 Jake Paul Boxing: KSI 's latest tweet has the makings of a Jake Paul v KSI affair. Acc. to the Brit, Jake Paul's KO was nothing special & he is up for it!
It's been approx 2 years since the memorable KSI v Logan Paul event. However, nothing's changed for KSI, as far as he's concerned. In fact, after Logan Paul, the Brit is just as confident of beating his brother, Jake Paul, as well.
KSI says, Bring it on!
In the aftermath of the Jake Paul boxing match-up V Nate Robinson, almost everyone on the Internet was in awe of Jake Paul & his double knockouts. Keemstar was positively terrified while Lazarbeam was totally surprised. In fact, the list went long and almost all major Internet personalities applauded Jake Paul's domination of the affair, except one.
jake paul just ruined that man

— LAZARBEAM (@Lazarbeam) November 29, 2020
Jake Paul Knocks out Nate Robinson! pic.twitter.com/YXXSNbBS8Z

— KEEM 🍿 (@KEEMSTAR) November 29, 2020
Yes, you guessed it, it was good old KSI, a man who has already proven his mettle in the ring. In response to many Jake Paul fans who wanted to get back at him for beating Logan, KSI responded with the coldness of ice. There was no ambiguity in the Tweet either. The "soon come" rang as clean as a whistle, it was a challenge, a call for battle.
I saw nothing special from Jake lol. Soon come.

— KSI (@KSI) November 29, 2020
Also Read: AOC Among Us Charity Twitch Stream: AOC Raises $200k, Jagmeet Singh simps for Corpse Husband's voice
The Internet's reaction to a possible KSI v Jake Paul event.
As one would expect, most Internet personalities reacted to this with a major surprise.
👀

— LAZARBEAM (@Lazarbeam) November 29, 2020
0.o

— MrBeast (@MrBeastYT) November 29, 2020
However, as to whether they were admiring his courage or wondering at his stupidity remains to be seen. Jake Paul 's response, once he freshens up from his recent bout, will certainly be something to watch out for.
Also Read: Check out these hilarious reactions to Dr Disrespect's tweet dismissing mobile gaming as a serious thing
KSI beat Logan Paul in not one but two similarly organised fights in 2018 & 2019. However, his performances weren't as dominant as Jake Paul's was today.
---
Share this article