Why did Kurt Angle call John Cena the Greatest of All Time ?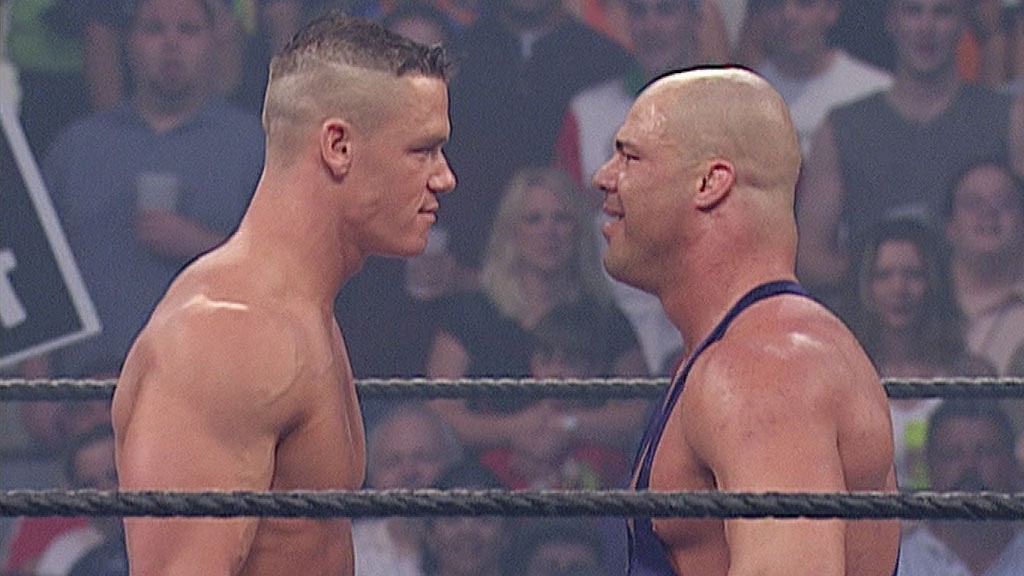 Kurt Angle is coming back to the WWE in the very near future and we cannot wait for it to happen. He will be the headline inductee into the WWE Hall of Fame on the night before Wrestlemania 33 in Florida. (Why did Kurt Angle say that John Cena is the Greatest of All Time ?)
When asked about who he thinks should induct him into the Hall of Fame, Angle believes that John Cena would be the perfect man for the job. In a recent interview with Fox Sports Angle spoke at length about how the WWE has changed over the last decade and why he considers Cena to be the top guy.
"Well I think a lot of people didn't think I was ever going to return to WWE in any capacity. When the parting occurred in 2006… I mean it wasn't extremely ugly, but it wasn't pretty either. And it was just I go my way and WWE goes theirs. We never really made amends until the past couple months, so it was extremely overwhelming. (Why did Kurt Angle say that John Cena is the Greatest of All Time ?)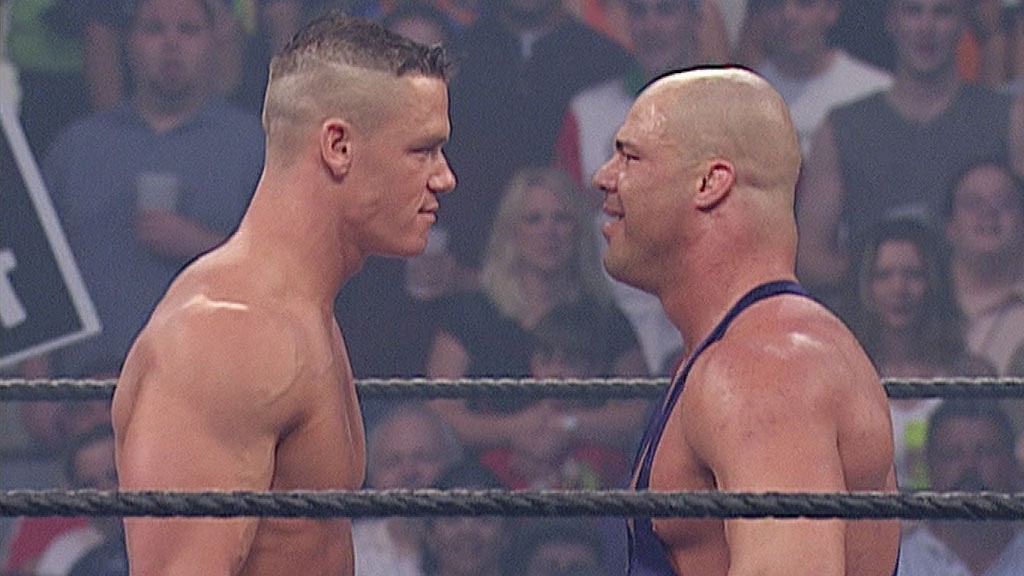 A lot of people – you would think after 11 years, there is a new generation that might not know Kurt Angle, but the WWE Network definitely helps them learn about who I was. But you have the Attitude Era and Ruthless Aggression Era generation that enjoys Kurt Angle, so they were very excited to have me back. You could see by the excitement. I never expected to be inducted into the Hall of Fame at 48 years old, I was really overwhelmed."
"I would put John Cena in the history books as being the greatest WWE Superstar of all time. And It's not because John is the best wrestler. He's one of the best, I wouldn't put him at the very top of the list, but he is one of the best. He also has the ability to sell more merchandise than anybody else, and at the same time he's done a lot for charities. And the fact that John has been consistent on top for 14 years completely amazes me. (Why did Kurt Angle say that John Cena is the Greatest of All Time ?)
I was on top for seven, and I was ready to go crazy. And on top of that, it's the fact that John has stayed out of trouble. I mean, he is a clean-cut kid. He's the perfect, perfect example of what any aspiring athlete should be. So I think that having him induct me into the Hall of Fame… He is who I want my son to be. Exactly."
---
Share this article