How Jose Mourinho Has Given Manchester United Their Mojo Back !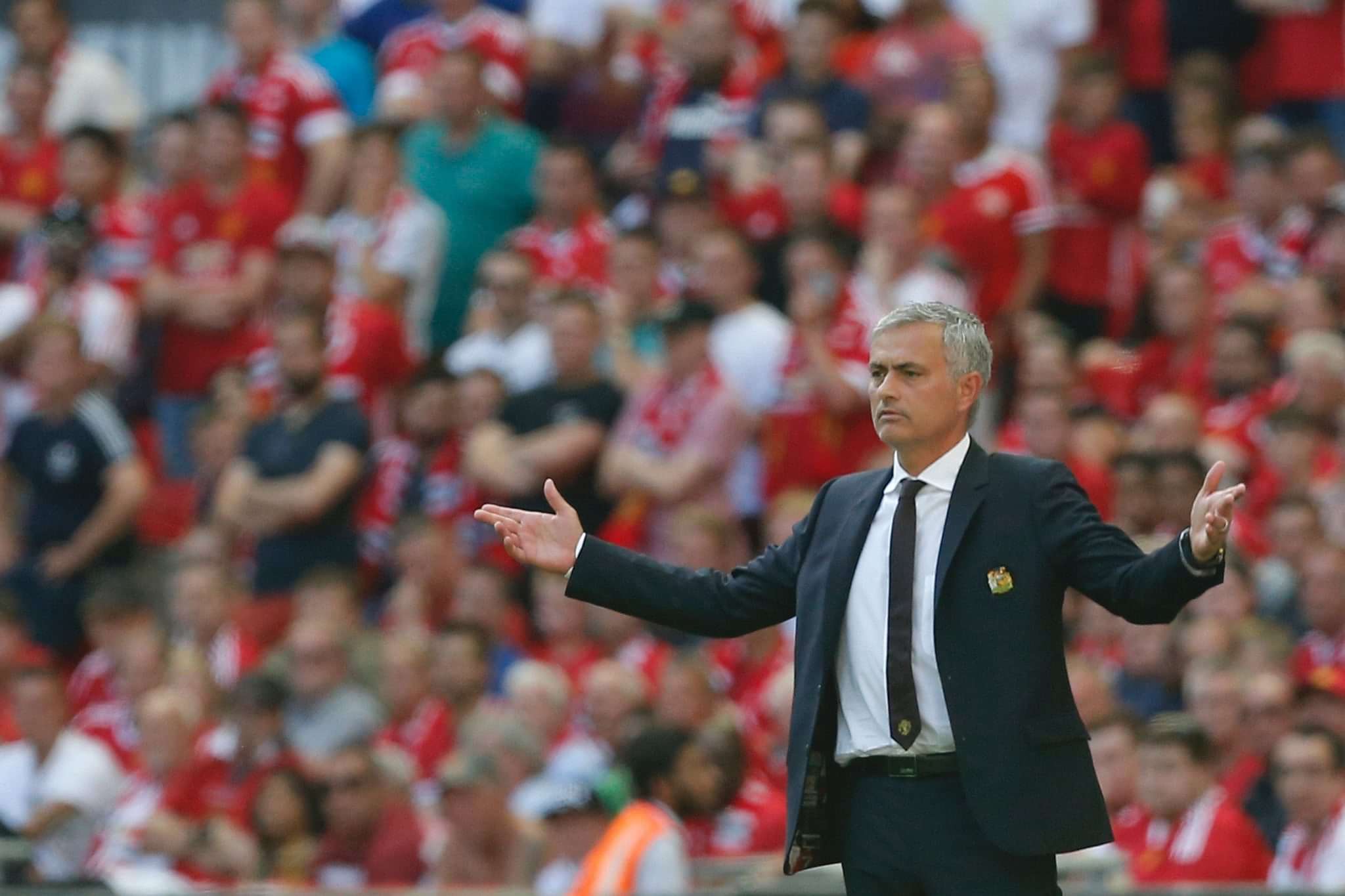 A stoppage time winner from a youth academy product! This is what Manchester United have always stood for and this is what has been missing at Old Trafford ever since Sir Alex Ferguson retired from the dugout. Jose has already succeeded where the likes of Moyes and Van Gaal failed. Let us see how Jose Mourinho Has Given Manchester United Their Mojo Back !
5) Fearless Attacking Football !
Man Utd teams have always been associated with a fearless and attacking brand of football. Unfortunately for the Old Trafford faithful that has been missing the last few years.
Moyes had an ill fated period while though Van Gaal had a relatively more successful period the football that was played was sometimes excruciating to watch.
But Jose has turned things around in that aspect. The three games that United have played this season has already brought more excitement and joy to United fans worldwide than any match in the previous few seasons.
People are smiling again in Manchester ! ( Jose Mourinho Has Given Manchester United Their Mojo Back)

4) Valencia and Fellaini are good players again !
How about that ! If you asked any United fan who you would want to remove from the current squad at the beginning of the summer transfer window one name would have been unanimous, Fellaini.
Fellaini has not had a good time at United. He barely looks like the talented midfielder who played at Goodison and at no point did he look like a Manchester United player.
Valencia would be a close second on that poll with his end product reducing rapidly over the years. But both players have been superb in this season so far. ( Jose Mourinho Has Given Manchester United Their Mojo Back)
Top marks to Jose for that one.

3)  Getting Rooney to play like Rooney !
Right from his first press conference at Manchester United, Jose has maintained that Rooney would not play as a deep lying midfielder any more but instead occupy his preferred number 10 spot.
Just like that Jose got Rooney on his side and the results have been great if not spectacular. With the likes of Zlatan and Pogba in the team the media has almost forgotten about Utd'd captain.
But as he showed in that last minute assist against Hull, his experience and quality is an invaluable asset to the team. Not to mention that Rooney has not looked this happy on the field in years !

2) Ibra and Pogboom !
A superstar signing always brings a sense of optimism to the club and lifts everyone from the fans to the players as well. Manchester United have got two of them.
Zlatan has done what Zlatan has been doing for years now. He has been scoring goals and strutting brilliance all over the place. ( Jose Mourinho Has Given Manchester United Their Mojo Back)
And the return of Pogba has seemed to wipe out the memories of everything that has happened since he left the club. The prodigal son is back where he truly belongs and the scene is set for him to rule Manchester for many years to come.
A Masterstroke Jose !

1) This is just the beginning !
Man Utd already seem to have that swagger of champions which had evaded them the last few years. Where it went no body really knows but it is back now and it promises to be here for some time.
This team is gelling and Jose will make them better as a collective unit. They should start out as favourites in the Europa League and should be very close to the Premier League title as well. ( Jose Mourinho Has Given Manchester United Their Mojo Back)
Next season they will be in the Champions League and then the picture changes completely. But for now the Premier League summit is in Jose's sight and you can bet that he wants that more than anything else.
The Special One and Manchester United are well and truly back !
---