Mesut Ozil and Sead Kolasinac kept under a 24-hour police guard amid a gang war ahead of Newcastle game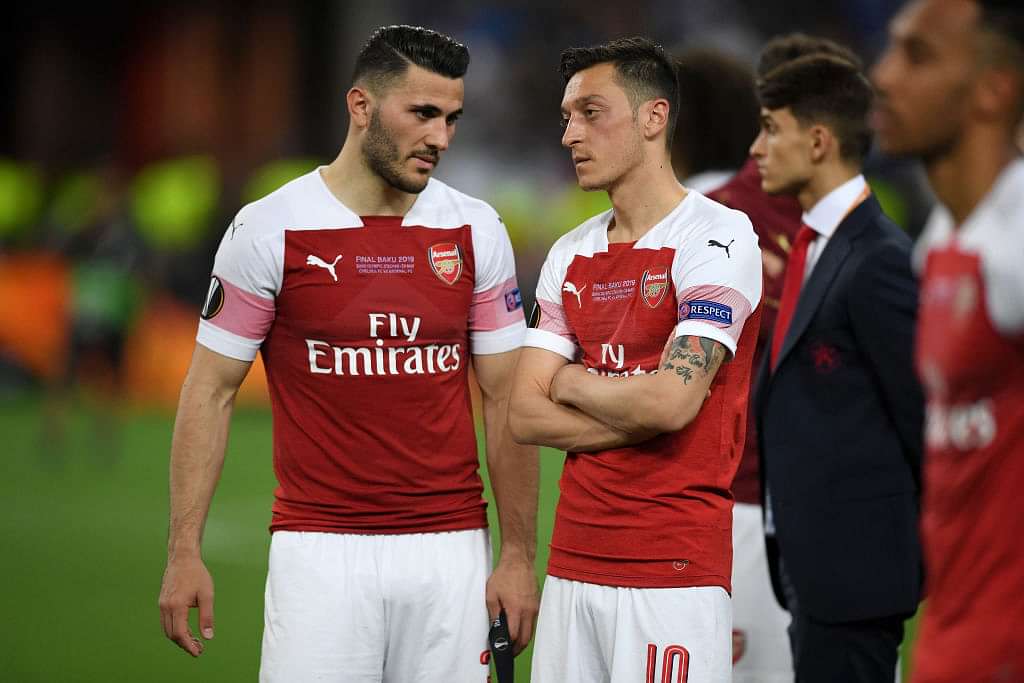 Mesut Ozil and Sead Kolasinac to miss Newcastle game, as they are kept under 24-hour police guard amid a gang war in the North London.
Mesut Ozil and Sead Kolasinac were recently attempted to be robbed by two thugs, as footage emerged showed that two men with knives were trying to threat both players and their wives.
In response, Kolasinac was seen confronting the thugs, and chasing them for a while, until they disappeared. While that may have been the case on the day, it seems the incident is far from over.
Later, two men were arrested at Ozil's £9 million home near Hampstead Heath this week as they refuse to back down. Meanwhile, an eastern European gang has got involved after the two thugs tried to steal from the two Arsenal players.
The criminals have warned the players that they will steal away everything both the players possess. In response, an Eastern European gang has stepped in. Seeing, the heat of the situation, according to the Sun, London police will keep a 24-hour check on both.
However, the thugs issued more threats to the Arsenal players and refused to be cowed. Thus, the situation has got so serious that Ozil and Kolasinac have not travelled with the Gunners to Newcastle for their opening Premier League game. With Arsenal giving the following statement.
"Mesut Ozil and Sead Kolasinac will not be part of the squad for our opening match against Newcastle United following further security incidents, which are being investigated by the police."
"The welfare of our players and their families is always a top priority and we have taken this decision following discussion with the players and their representatives."
"We are liaising with police and are providing the players and their families with support. We look forward to welcoming the players back to the squad as soon as possible." the statement by Arsenal on its website.
This news has shocked several people in the North London, as both the players are well-known personalities in the area. On the other hand, Kolasinac's wife is so scared that she has travelled back to Germany until everything calms down.
How Twitter reacted
Loading embed tweet https://twitter.com/charles_watts/status/1159880281316319232?ref_src=twsrc%5Etfw
Loading embed tweet https://twitter.com/brfootball/status/1159867472104894464?ref_src=twsrc%5Etfw
Loading embed tweet https://twitter.com/MirrorFootball/status/1159864393003360263?ref_src=twsrc%5Etfw
Loading embed tweet https://twitter.com/SkySportsNews/status/1159874861554122754?ref_src=twsrc%5Etfw
Loading embed tweet https://twitter.com/SamJDean/status/1160279653153533952?ref_src=twsrc%5Etfw
Loading embed tweet https://twitter.com/TheBusbyWay2/status/1159873129877004289?ref_src=twsrc%5Etfw
---