Mitchell Johnson picks on Virat Kohli over his caught statement on mic against Newzealand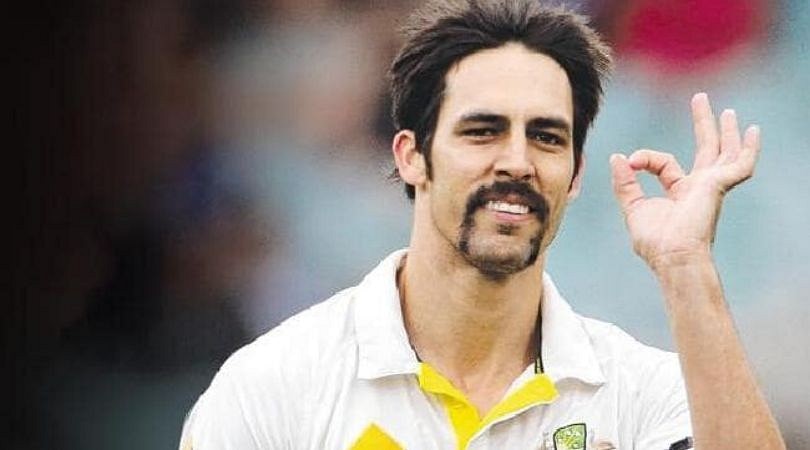 Mitchell Johnson picks on Indian skipper after he was caught on mic speaking of thrashing Newzealand, once they visit the sub-continent.
Virat Kohli and Mitchell Johnson have never shared the best of relations together. With both players clashing against each other several times, the heat has remained constant between both players on the field.
But this time Johnson thought of adding humour to this fiasco, as he was appeared making a reaction over Kohli's allegedly caught statement against Newzealand on the mic.
With New Zealand looking comfortable while chasing India's total on the third morning of the Test, Virat Kohli was heard shouting to his teammates: "Jab India mein yeh log aayengey, tab dikha doonga (When they will come to India, we will show them)."
The Indian skipper received a major backlash over his behaviour on the pitch, he was also involved in a verbal argument with a journalist during a press conference after the match.
The World Cup and Ashes-winner took to Instagram to share a picture of Kohli's comments. "This gave me a laugh," wrote Mitchell Johnson before posting a picture of a violin and an emoji next to his comment.'
Without any doubt, Indian cricket team fans got defensive of their captain and tried to slam him on social media, but Johnson said that he was enjoying them. He posted a number of pictures to state that he was enjoying the replies from the fans.
Check out the replies from the fans:
This is the first test series lost by India in the current format of the Test World Championship. Although India is still losing the table with a comfortable margin.
Also read: WATCH: Virat Kohli bowls slow-medium pace in Christchurch Test
Meanwhile, India has lost the test series against Newzealand after losing both test matches. With this, the Indian team will go to South Africa before the whole team disperses for the IPL.
---