Money in the Bank 2019: Why Ember Moon should win the Women's Money in the Bank ladder match.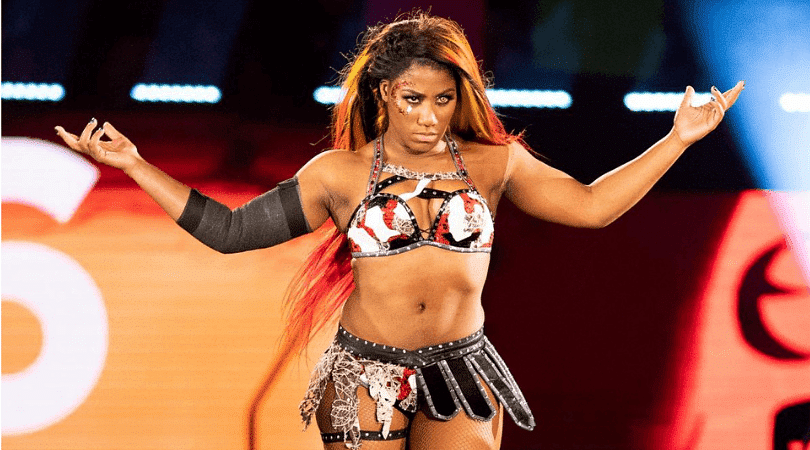 Money in the Bank 2019: Why Ember Moon should win the Women's Money in the Bank ladder match. Could 2019 be the year of the War Goddess?  
The first ever Women's Money in the Bank Match took place in 2017. That event was SmackDown exclusive meaning only SmackDown women participated in it. Carmella won the briefcase in a controversial manner. The circumstances of the victory led to a rematch on the following SmackDown. This time Carmella won the case fair and square. She held the contract for 287 days (the longest period ever for a wrestler to hold the contract) and finally cashed in on Charlotte on the SmackDown after Mania 34. In contrast, Alexa Bliss won the dual branded 2018 Women's Money in the Bank contract and cashed it on Nia Jax on the same night.
Also Read: Why Drew McIntyre should win the Money in the Bank 2019
Both of these past winners are set to participate in the Women's Money in the Bank 2019 ladder match once again. They will be joined by Dana Brooke, Ember Moon, Natalya, Mandy Rose, Bailey and Naomi. It is very unlikely that WWE will repeat its winners so Alexa and Carmella will probably not win. Dana is not championship material at the moment. Natalya, Naomi and Bailey have seen their stocks plummet in the last year. This leaves us with Mandy Rose and Ember Moon.
But Why Ember Moon?
In the previous article we mentioned that the briefcase was a predominantly heel trope and should therefore be won by a heel. However, in this case, Ember Moon should take the contract with her. She has a unique look and an eye-catching finisher. The War Goddess is extremely talented and could become one of the major players in the women's division. She has been in the main roster for over a year now and she has yet to feature in a major storyline. This victory could change everything for her and in doing so would benefit the company that she represents too.
Don't get me wrong, Mandy is no slouch in the ring and she is very marketable too. However, Ember is on a whole different level. She could become Asuka level, at least the Asuka before Mania 34 level, if booked right. She is one of the best wrestlers in the company and an investment in her means the WWE will have a reliable star in their ranks ready by the next Wrestlemania at the latest.
---