After Losing Over 50lbs in 2022, Shaquille O'Neal Put $6 Million into a Weight-loss Platform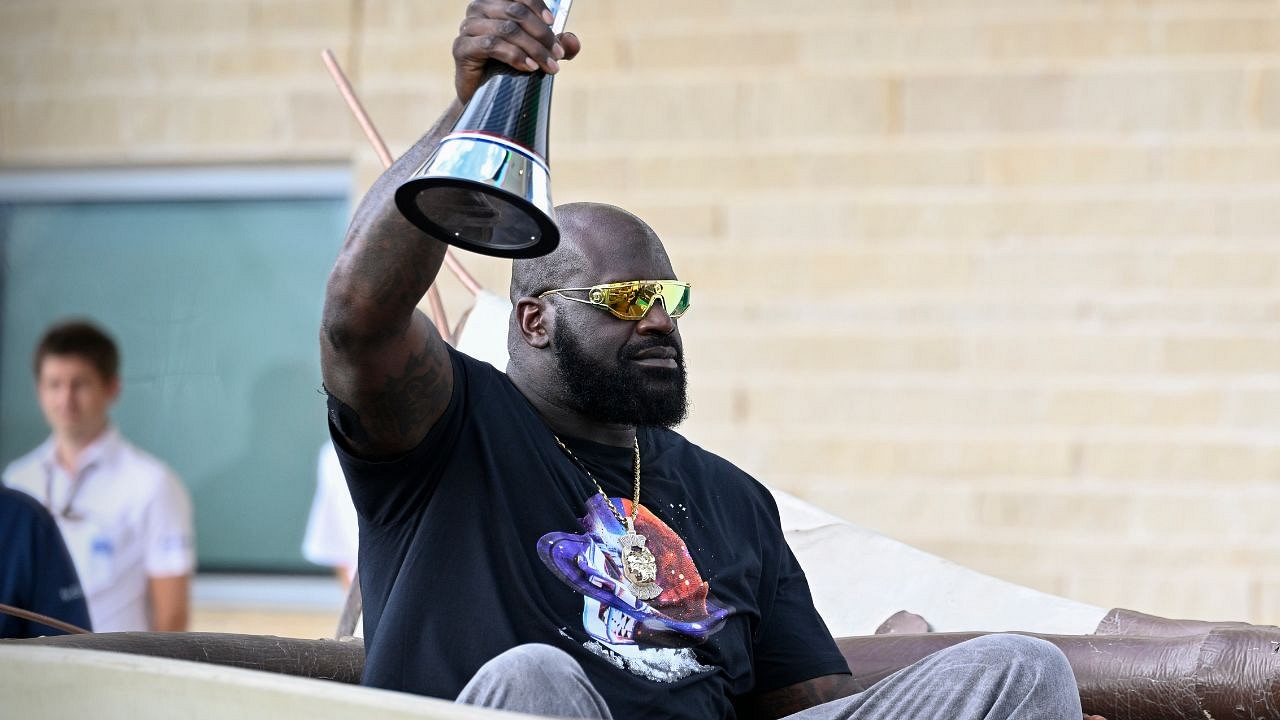 In 2022, Shaquille O'Neal was showcasing his chiseled physique on social media. He did this on more than one occasion. The reason was simple too, he was losing weight drastically. 
Shaq, as per his own admittance had gained a lot of unwanted weight during the Pandemic and for more than one reason, he didn't want to look like his co-host Charles Barkley. 
And while we would have preferred if Shaq said something more wholesome like his own health, which ultimately is the core reason, the Chuck bit is hilarious too. 
So, throughout 2022, the Lakers legend has claimed to have lost over 50 lbs. And he was so inspired by his own journey, he even decided to lay down an investment in a weight loss platform.  
Also read: "Over Wilt Chamberlain? Did we forget Shaquille O'Neal?": Gilbert Arenas Questions Nikola Jokic Getting the Pass For the Most Prolific Center in NBA
Shaquille O'Neal is part of a $6 million investment into a weight loss platform
While losing 50 lbs and also promoting weight loss supplements, which are questionable, to say the least, Shaq also wanted to continue investing. 
So, he decided to put his money into Limbo. It is a fitness or weight loss platform, to be precise. It is an app that uses real-time feedback from bio-wearables such as smartwatches and blood sugar monitors to help form habits.
Limbo uses data backed by 30 years of research and implores people to burn fat without constricting diets or following rigorous exercise plans. 
Shaq and his partners have poured in a cool $6 million as angel investors. They are backed by the same investment firm that had a hand in Deliveroo and Darktrace.  
Also read:With $4.5 Million Opening Bid, Game-Worn Kobe Bryant Jersey From MVP Season Becomes Most Valuable Mamba Jersey
Shaq's many multi-million Dollar investments
This is not the first time Shaq is making an angel investment. He is legendary when it comes to putting the money where the mouth is. He has invested in places like Google and he was an angel investor in Ring, a billion Dollar Amazon acquisition. 
… the 'Ring' doorbell was sold for approx $1.2-1.8 billion, but may not have if Shaquille O'Neal didn't help.

Shaq saw the product, purchased a stake in the company for $200 million and became a spokesperson for them in 2016.

Two years later, it was sold to Amazon. pic.twitter.com/nWENguMYTt

— What I Learned Today (@WhatILearnedTDY) August 12, 2022
So is it no surprise that we expect something like this to boom? The Lakers legend is worth a cool $400 million. His own weight loss might be recuperated in the form of net worth. Not a bad exchange we dare say. 
Also read: Kyrie Irving to Lakers: NBA Insider Believes Trading Russell Westbrook Could Reunite LeBron James with 8x All-Star 
---
Share this article