"Over Wilt Chamberlain? Did we forget Shaquille O'Neal?": Gilbert Arenas Questions Nikola Jokic Getting the Pass For the Most Prolific Center in NBA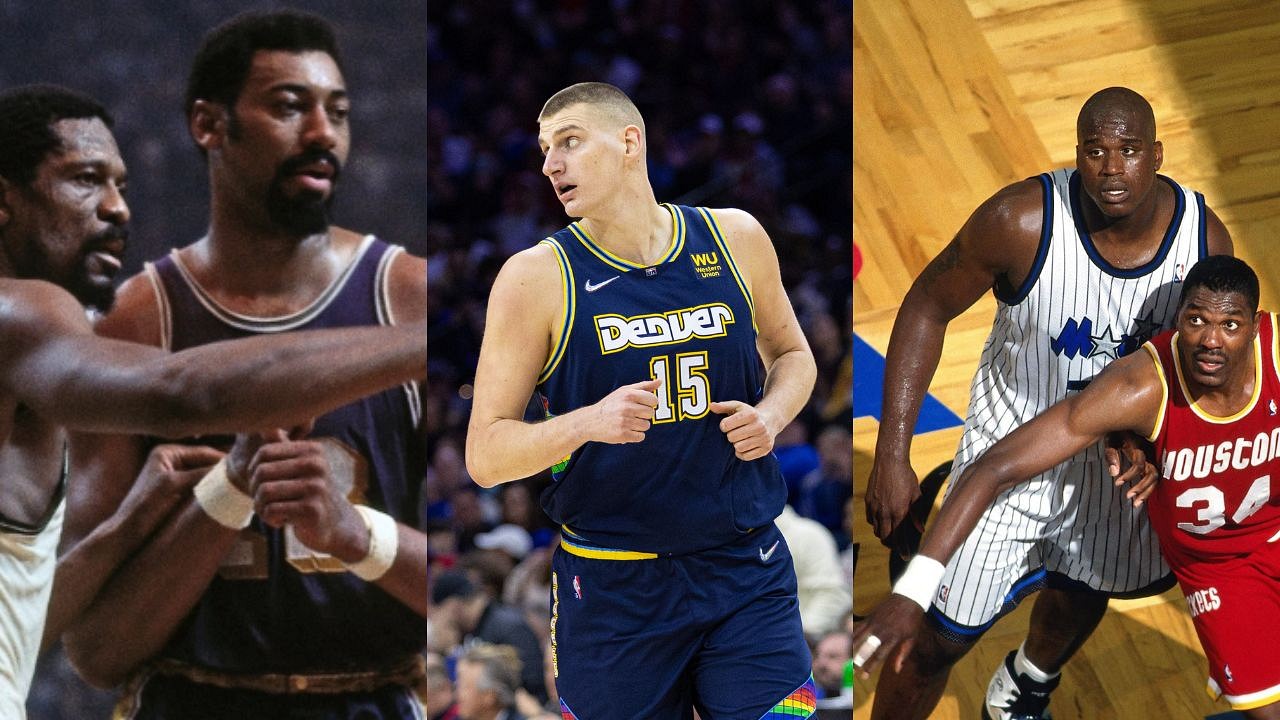 Wilt Chamberlain and Shaquille O'Neal are two of the most dominant forces of the NBA of all time. There was no stopping them. Nikola Jokic meanwhile, is not half as physically dominant, and yet he is as offensively effective as both of them or any other center in the game.
This season, The Joker is averaging a triple-double. If he is able to finish the season with the numbers he is currently putting up, he will become only the third player in the history of the NBA to do so.
The other two? Russell Westbrook and Oscar Robertson, both of whom are/were primarily guards. The Serbian big man clearly is a center like none before. And yet, Gilbert Arenas thinks he is still not as prolific offensively as either Wilt or Shaq.
Also read: Wilt Chamberlain, Who Was 6'0 At Age 10, Suffered From Pneumonia In Elementary School
Gilbert Arenas says Nikola Jokic is not as good as Shaquille O'Neal or Wilt Chamberlain yet
He might be averaging around 25 points, 11 rebounds, and 10 assists this season to lead the Nuggets all across the board and also to be the best team in the West, but former 3x All-Star, Gilbert Arenas believes Jokic is never beating Wilt or even Shaq offensively.
"Over Wilt? Did we forget that Wilt played? Did we forget Shaq?" said Arenas while talking to Josiah Johnson recently. "He is never going to beat Wilt's numbers."
Although he did agree that the Nuggets' main man should be winning his third straight MVP this term because he has improved over his last two seasons and so has his team. Now, that's an on-point analogy.
Also read: Nikola Jokic Takes Over Wilt Chamberlain To Be the Only Player With Multiple 35-point Triple Doubles With 90 FG%
Jokic might leave Wilt behind one day
He is already breaking one or the other Chamberlain record every other night. With 25 points and 10 assists a game, Jokic is literally the mind and hands behind 45 points per game for his team this season.
However, Wilt once averaged over 50 points and 2 assists per game in an entire season.
Yes, as unrealistic as it sounds, that man accounted for his team's 55 points each night in just his 3rd season (1961-62) in the league. Well, that was the NBA then. But, the way NBA teams are going worse and worse on defense these days, The Joker might do it someday.
Luka Doncic will also be a contender in this category. He is averaging 33.3 points, 8.7 rebounds, and 8.2 assists a game, contributing to his team's 49 points every night. Insane.
Also read: "After Q1 the score is Pelicans 22 – Luka Doncic 21": NBA Reddit Is Blown Away By Mavericks' MVP Candidate's Flagrancy
---
Share this article