Ben Simmons Megan Thee Stallion: How Did Nets Star Get in the Midst of Legal Drama Involving Tory Lanez?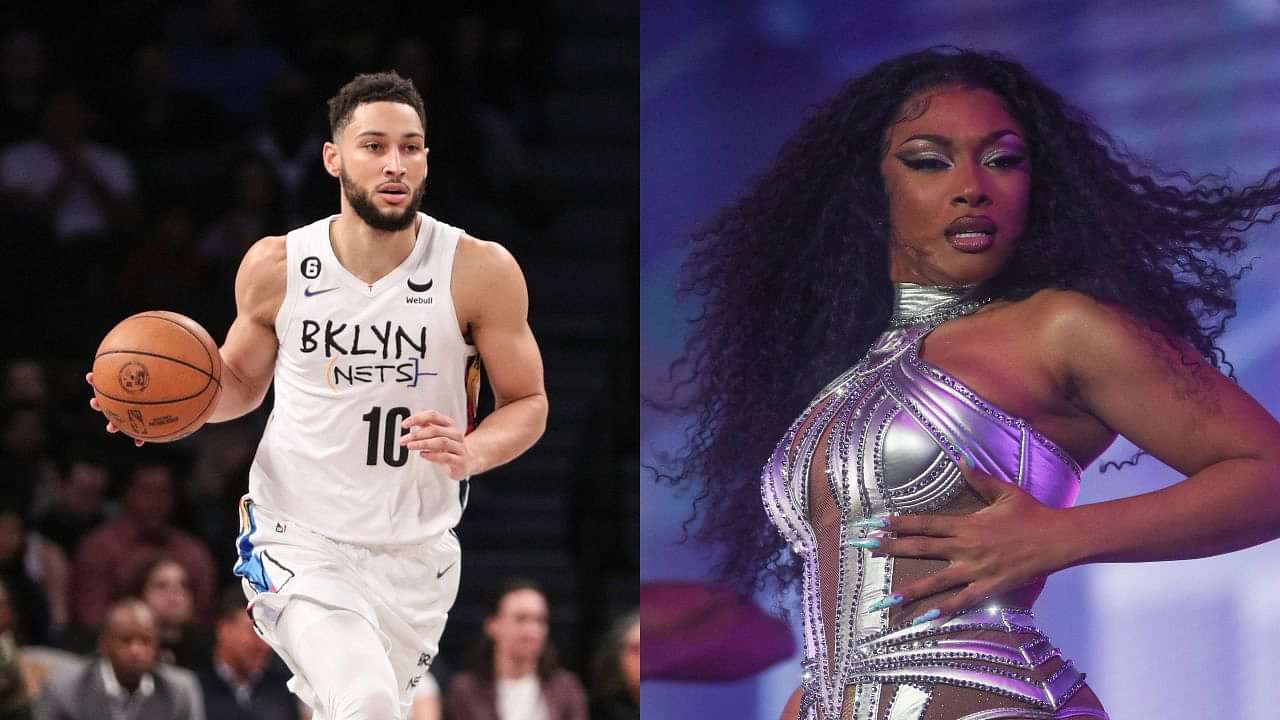 The Brooklyn Nets just underwent a complete renovation of their roster. From having three of the greatest players of this generation a year ago, the Nets are now left with none. Sure, the trades brought them successful role players and players with star potential to pair up with Ben Simmons, but filling the void left by Kevin Durant, Kyrie Irving, and James Harden? That's going to be difficult.
Ben Simmons has now lost three All-NBA teammates in the span of one year. From breaking ties with Joel Embiid, to not even getting a fair shot with KD and Kyrie. However, breaking ties is something Simmons is quite used to.
If one looks at Ben's dating history, they'd know what I'm talking about. From names like Kendall Jenner to Maya Jama, and recently, Eiza Gonzalez, Ben has been with quite the women. However, one alleged relationship landed him in legal trouble.
Also Read: Klay Thompson Girlfriend 2023: Laura Harrier, Abigail Ratchford and Others Linked to Warriors' Star
Simmons and Megan Thee Stallion
In 2020, Megan Thee Stallion suffered gunshot wounds to her feet. She alleged it was Tory Lanez who shot her, and filed a case against him. The Los Angeles County prosecutors charged Tory with felony assault and firearms violations. The jury found Lanez guilty on three counts.
However, before he went down, Lanez and his attorneys tried defending his actions, and infact, managed to bring Nets' Ben Simmons into the mix. They tried to claim that Megan Thee Stallion was shot by her friend Kelsey Nicole. The attorneys claimed jealousy existed due to s*xual relations with several same men, including Ben Simmons.
Loading embed tweet https://twitter.com/RTNBA/status/1602422163071451139?ref_src=twsrc%5Etfw
However, Simmons was quick to deny these rumors, and took it to his Instagram story. He posted a clip of Rick Ross, denying the accusations.
Loading embed tweet https://twitter.com/ClutchPointsApp/status/1602486970873249792?ref_src=twsrc%5Etfw
The defense was a last hurrah by Lanez's attorneys, and it ultimately failed.
Also Read: "The Boy Got Them Bunnies": Shaquille O'Neal Has Advocated for G-League Star To Win the 2023 NBA Dunk Contest
Ben Simmons Girlfriend 2023
Ever since his breakup with fiance Maya Jama, there were no women linked to Ben Simmons. However, just a few days ago, he was spotted around town with Eiza Gonzalez. They were spotted having dinner with friends, after which, Ben and Eiza were seen strolling side-by-side and having a good time.
There have been no official confirmations by any of the two, but who knows?
Loading embed instagram https://www.instagram.com/p/CkEm_Uuy_U1/?utm_source=ig_embed&utm_campaign=loading
Also Read: Ben Simmons Engagement Ring: How Nets Star Was Unnecessarily Petty to Get His $800K Ring Back From Maya Jama
---