"Blame KD": Kevin Durant On Suns Fan Blaming Him For Stricter Security Since His Arrival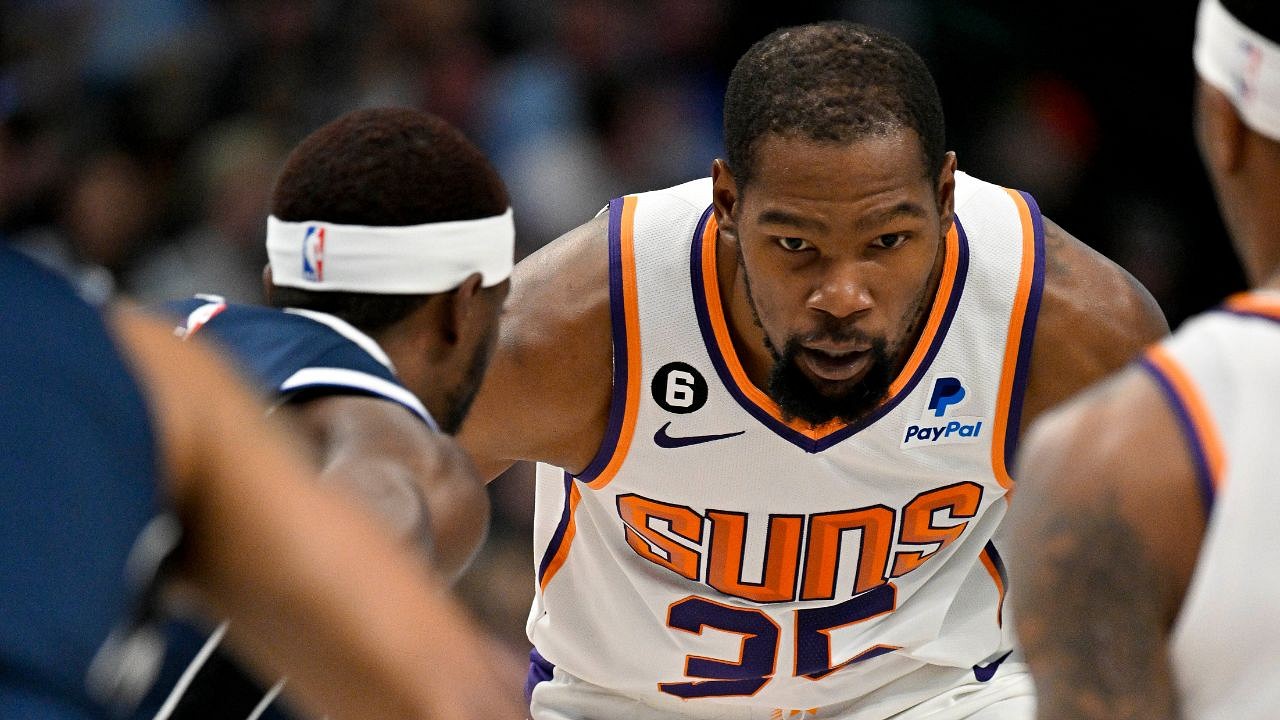 Kevin Durant asked out of Brooklyn not long after Kyrie Irving was traded to the Dallas Mavericks. While it seemed as though KD may look to stay in BKN and go for a title as the lone superstar surrounded by complementary pieces, he would soon be traded back to the Western Conference. 
Durant wanted to avoid the scrutiny he would face from the NBA fanbase if word got out that he had requested a trade and so made sure the Nets did their dealings in secret. He would also make sure that they only conversed with a single team, that being the Phoenix Suns, a team that had been on his list when he had initially requested a trade this past offseason. 
Now that he's on the Suns, he's hardly played due to an injury he suffered during warmups prior to a Suns-Magic game. Despite him not being out on the floor, he still seems to be getting blamed for things out of his control.
Also read: "Will LeBron James Miss Lakers' Game for Bronny?": Kevin Durant Questions Whether Bron Would Choose McDonald's All-American Over Bulls?
Kevin Durant responds to a Suns fan for casting blame onto him
Kevin Durant has been out for quite some time during to his left ankle injury and will continue to be out for at least another week or two. As he tends to his injury, a fan on Twitter went out of her way to state that security in the Suns arena has gotten much tighter since his arrival. 
She would compare the security situation currently to what it was prior to his arrival, stating things like that aren't making Suns games fun for the fans. KD, as expected, responded with a simple '#blameKD' tweet.
— Kevin Durant (@KDTrey5) March 19, 2023
Durant is incredibly active on Twitter and has tweeted out nearly just as many times as he's scored points in the regular season in the NBA. His constant interactions with fans continues to make him one of the most unique superstars of the modern NBA. 
Kevin Durant on his interactions with fans
With how Kevin Durant responds to his fans on Twitter, it seems as though he might not be all too fond of them. However, while on the recent edition of the ETCs podcast, he would clear the air, stating he loves his fans and that NBA players across the league appreciate their fans.
 

View this post on Instagram

 
Also read: "You're Making Russell Westbrook the Butt of Your Jokes!": Kevin Durant Defended Former OKC Teammate Against Lakers Fans
---
Share this article