Fred VanVleet Contract : Fred VanVleet makes history by signing the largest contract an undrafted player has ever received.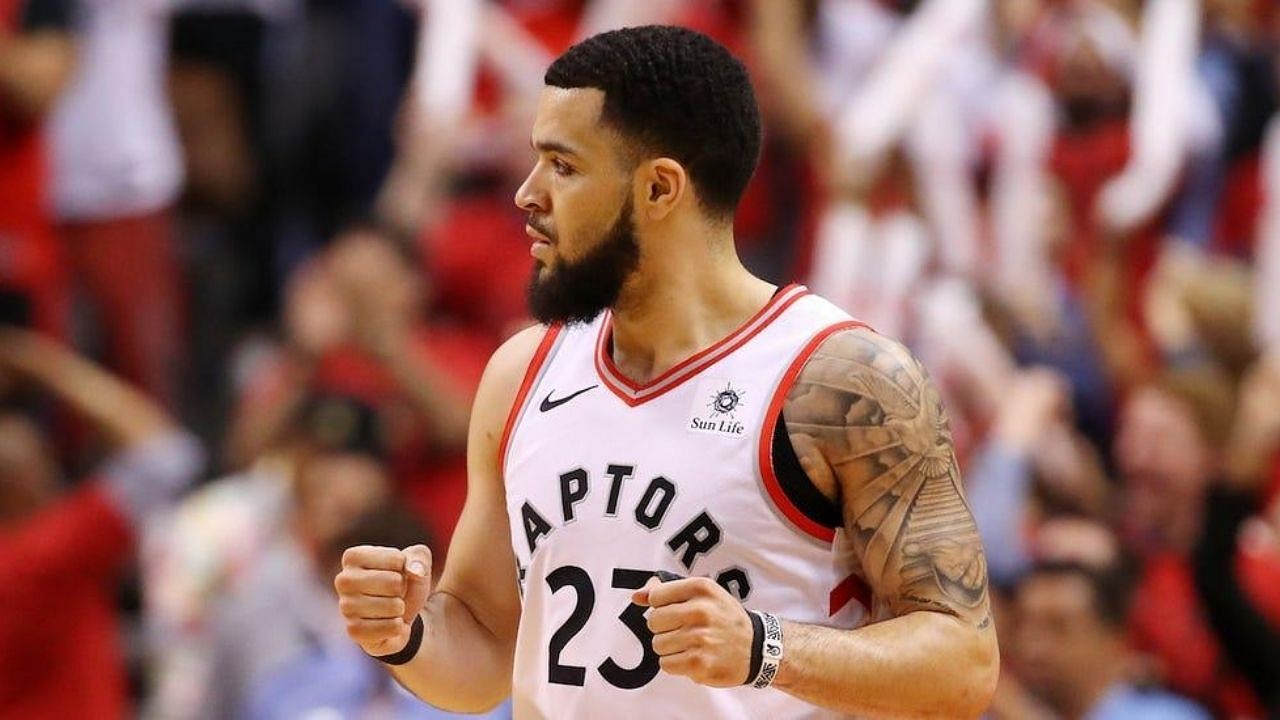 Fred VanVleet Contract : Fred VanVleet signed an $85 million, 4 year deal with the Raptors thus making history as the largest contract by an undrafted player.
Back in 2016, Fred VanVleet hosted a draft party. The young man from Rockford, Illinois was excited as he waited for his name to be called out in the 2016 NBA Draft. Unfortunately, things did not turn out as he hoped. 60 names were called, and none of them was his. Thankfully, he did not give up.
Four years ago, Fred VanVleet hosted a draft party. He was passed over 60 times. Disappointed, but not defeated, he grabbed the microphone. As Fred enters free-agency, this speech is a reminder why he's such a role model for young athletes everywhere.

— Sid Seixeiro (@Sid_Seixeiro) November 20, 2020
Also Read: "Marc Gasol to the Warriors? Other possible destinations for the big"
VanVleet was signed by the Raptors' G League affiliate Raptors 905. He was a key piece in the championship team that won the G League title in 2016-17. He got a call up to the Raptors since the 2017-18 season. Fred was an important part of the 2019 Raptors that won the NBA Championship.
Fred VanVleet becomes the highest-paid undrafted player
In 4 short years, Fred VanVleet has made his impact felt in the NBA. From going undrafted to becoming one of the most sought after free agent this offseason, Fred has shown everyone what hard work and determination can get you. Now he has a new achievement under his belt. VanVleet signed a new 4 year, $85 million contract with the Raptors. Fred VanVleet became the highest-paid undrafted player in NBA history.
Fred VanVleet just signed the biggest NBA contract ever by an undrafted player – totally deserved for a small guy with a big heart, writes columnist @HomerSayson #NBAFreeAgency #readmore https://t.co/3u7BxuqIXv via @SpinPh

— SPIN.ph (@spinph) November 22, 2020
Also Read: "Danny Green accidentally lets AD's contract info get public"
Top 5 undrafted players in NBA history
Not getting drafted on the draft night sucks, but it is not the end. There are quite a few players who have proven this. Here is a list of the top 5 undrafted NBA players, in my opinion:
1. Ben Wallace
2. Avery Johnson
3. Udonis Haslem
4. Bruce Bowen
5. Fred VanVleet
VanVleet is still early in his career, and will definitely climb through this list.
---