"Hakeem Olajuwon Owns Half of Houston": Draymond Green and Kenny Smith Shed Light on $320 Million Worth Legend's Real Estate Dominance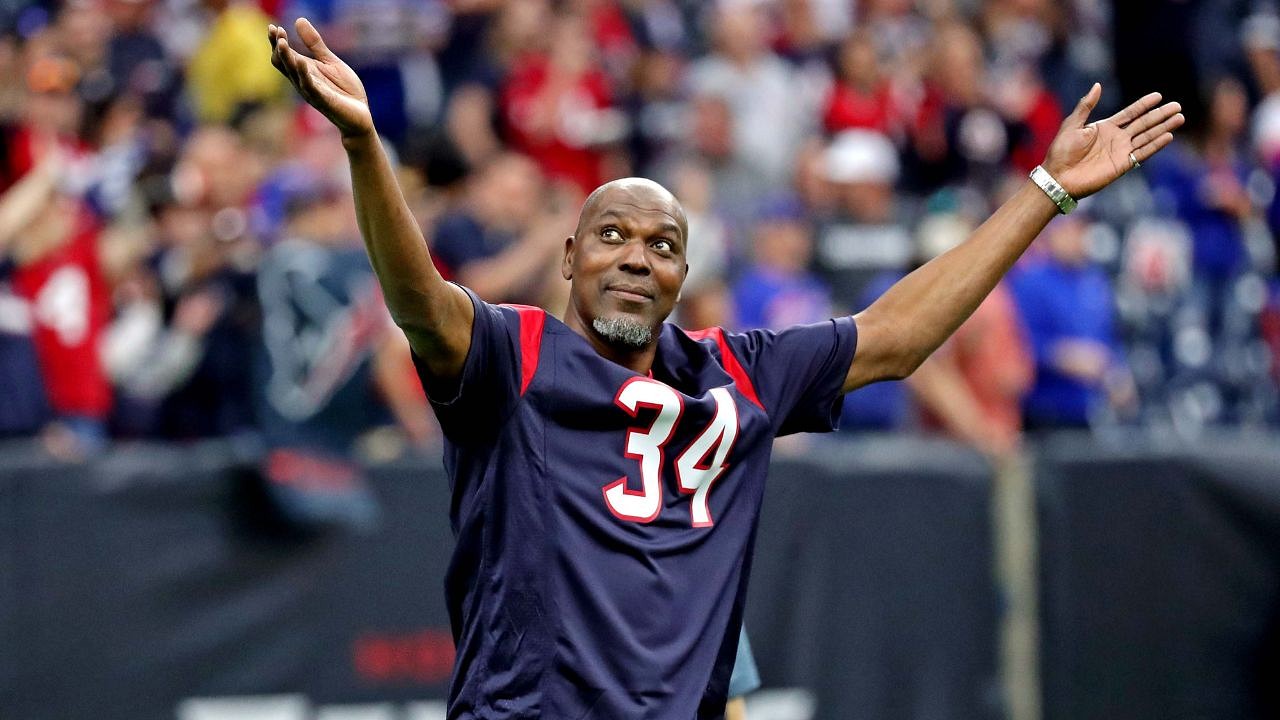 Michael Jordan and Magic Johnson are hailed as NBA superstars with great business acumen. The two men made fortunes with their business deals and investments, making them role models for the modern NBA player. But, one superstar who has been equally successful, but has gone under the radar is Hakeem Olajuwon.
The Dream was one of the most talented NBA players of all time. Able to go toe to toe with both Jordan and Magic, and not just on the court. Despite not making many headlines, Hakeem has amassed a great amount of wealth. So much so, that Draymond Green and Kenny Smith can confidently say he owns half of Houston.
Also Read: "I Only Need to Try 3 Times a Year!": Pompous Hakeem Olajuwon Only Considered Shaquille O'Neal and 2 Other Big Men as Worthy Opponents
Draymond Green and Kenny Smith reveal Hakeem Olajuwon as the "most underrated wealthy man" in the NBA
Hakeem Olajuwon is widely considered the most skilled big man the NBA has ever seen. The man could do it all on the court, but his skill isn't limited to just basketball. In fact, the man also has his hand in the real estate business and has quite the knack for it too.
After all, his net worth of $320 million didn't come from just his playing days. He only earned around $97 million playing basketball. No, most of his wealth nowadays comes from buying and flipping houses.
Hard to imagine, but true nonetheless. After all, while discussing The Dream on his podcast, Draymond Green brought up that he had heard that Olajuwon "owns half of Houston". Well, his guest for the episode, Kenny Smith confirmed the rumor and much much more.
"Oh, you heard it right! Olajuwon corporation is real, and the crazy thing is he started it in college. He was living in a townhome in college. He gets drafted by Houston and his first purchase, he bought the condo that he was in. And then, it just so on and so on. Then he moved that out and…he is the most underrated wealthy man in the NBA!"
Safe to say, dominating players on hardwood flooring isn't his only specialty. The man can also sell you a premium house with the same flooring for top dollar.
Olajuwon once made a $13 million profit from selling swampland
If you need to be convinced that Hakeem Olajuwon is a real estate guru, then look no further. The two-time NBA Champion once bought a piece of swampland for $2 million and then flipped it for $15 million. Thus, making a $13 million profit on a piece of land that many in the business might say is worthless.
There can be no denying that Hakeem wowed NBA fans with his impeccable ability on the court. Now, he wows Houston residents with his impeccable real estate prices.
Also Read: "Hakeem Olajuwon Was Blocking Everything": Magic Johnson Narrates Amazing UCLA Pickup Game Story About The Dream
---
Share this article