"He's Talking Trash at Michael Jordan": 6ft 6" Michael Jordan Reminded Former Teammate of $1.3 Billion Worth Shoe Deal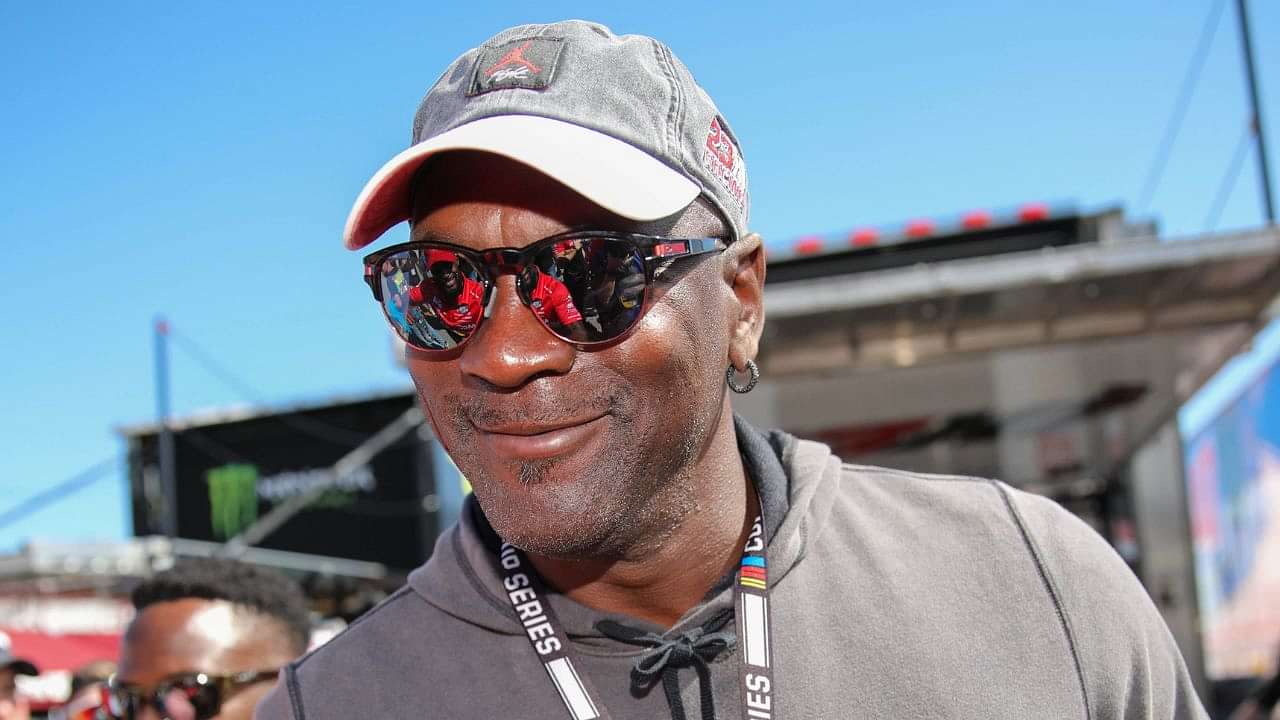 Michael Jordan, the team owner, and Michael Jordan, the NBA superstar had one trait in common. Both were equally adept at the art of trash-talking.
Fresh out of retirement, Jordan had approached his new job with fresh josh. A suited-up MJ greeted opponents with the same zesty trash talk that he dished while he faced off during his time in the league.
Also read: "Michael Jordan, the man, will never be duplicated": Jasmine Jordan Focuses on Growing $5 Billion Brand With A Secret Technique
While Jordan never faced a situation where he was traded, even the biggest superstars in history feature in trades quite regularly in the NBA. And some stars even hold grudges against franchises that traded them away. Instances of stars going ballistic against their former franchises have been aplenty.
And as an owner, 6ft 6″ Michael Jordan had to watch his Washington Wizards, get hit hard by a former star, Rip Hamilton, once. And the performance prompted an iconic MJ trash-talking moment for the ages.
What did Jordan's trash talk to Rip Hamilton sound like?
Watching a flaming hot Rip Hamilton, Jordan thought it would be wise to remind him that "it was business, it was never personal", when it came to the decision to trade him. MJ, therefore, started the talk by assuring the same to the in-form All-Star.
In spectator Tyronn Lue's words, ""We're playing Detroit in a game, and Rip is going extra hard. He's talking trash at MJ, and MJ'd be like, 'It wasn't personal, Rip. I'm just trying to play.' Rip was still talking stuff, so MJ said, 'Listen, Rip, how are you going to talk trash to me when you're wearing my
shoes? Like you have Jordan Brands on your feet. So how are you going to talk trash?"
The alpha had to assert his dominance, and of course, he did. As narrated in Michael Jordan: The Life, Jordan, after a polite reminder of respect, reminded the young guard who the real top dog in that brawl was.
Rip Hamilton was not some random player going off against his former team. Hamilton had come into his own as a bonafide bucket-getter and had earned the respect of the league. But even he had to be reminded that trash-talking against the GOAT is a dangerous game, in what remains a hilarious MJ anecdote.
Jordan's flex did not even point at his basketball career. The former Chicago Bulls star merely had to flex the influence his brand has had on the sport to remind anyone of his elevated status in the basketball community.
Air Jordans were the talk of the town as everyone wanted to "Be Like Mike". And indeed, they were what elevated His Airness to the heights of billionaire status.
How much money has the Air Jordan contract with Nike earned Michael Jordan?
As per records, it would appear the deal alone was enough for Jordan to clock billionaire numbers in his account. The deal is supposed to have netted MJ a total of $1.3 billion since 1984.
At the time, Jordan's initial contract of $500,000 a year with Nike seemed absurd to the outside world. But little did anyone know that it would be worth a $10 billion empire in a generation's time.
Air Jordans were and still are a craze among the fashion and basketballing communities and shall always be His Airness' biggest legacy. The millions of basketball players he inspired to pick up the game aside, of course.
Also read: Billionaire Michael Jordan's 'Game-changing' Brand has Seen a Staggering $2 Billion Jump in 5 years
---