'I couldn't post up a cat like Lakers' Josh Hart': David West hilariously explains why he retired whilst with Warriors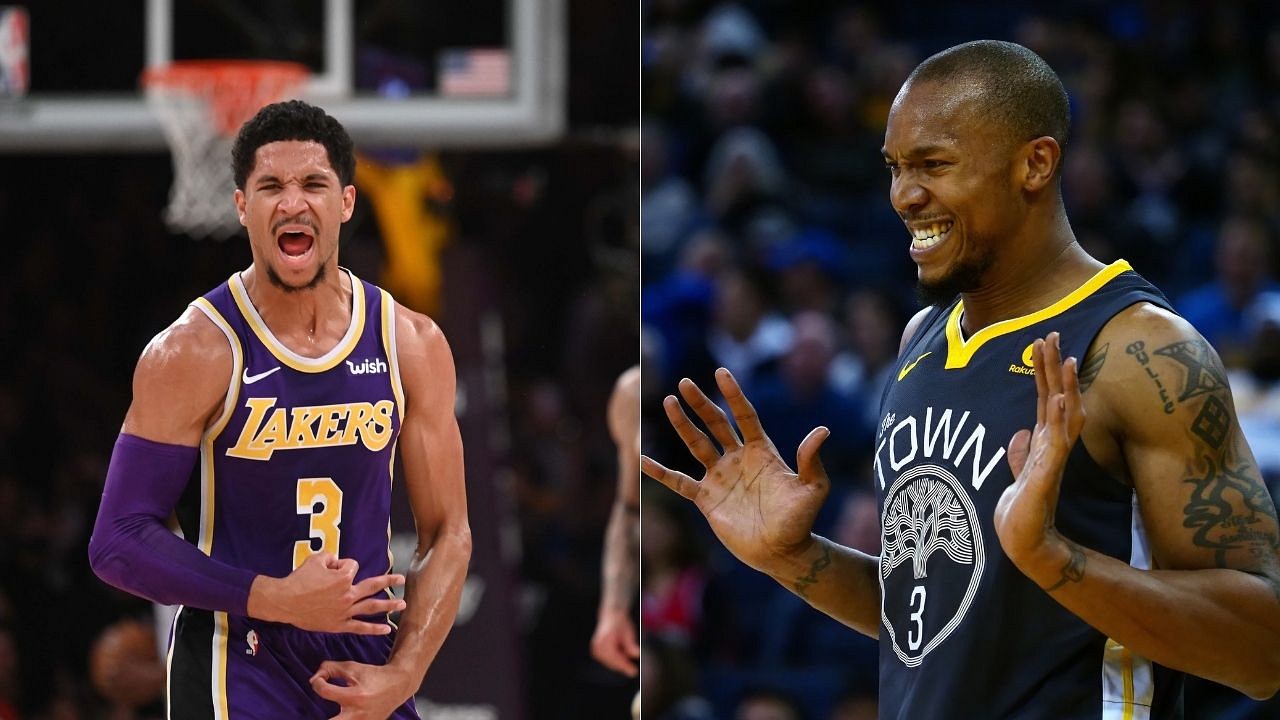 David West had a forgettable final season in the NBA, despite a championship win. He recounts what led him to take the decision to hang up his boots.
A 2-time All Star with Chris Paul as his point guard, West's career evolved from being a do-it-all forward to a specialist. He was a crucial cog of several good playoff teams, before ultimately joining the Warriors juggernaut in 2016.
Also Read: 'Chris Paul to Lakers and Rajon Rondo to Clippers': Kendrick Perkins explains two blockbuster moves for next season
In his final days in the NBA, David West was a rotation player off the bench serving as the team's small ball center. He emphasized defense first, and the Warriors had some of the best defensive ratings in the NBA with him on the floor.
What led David West to make the retirement decision
West recounts the tale of the Warriors going to Los Angeles to play the Lakers – presumably on the day Kobe Bryant's jersey retirement took place:
"So there was that game, and then there was another game my last year [where I felt that way]. We played the Lakers and it was cold. When you're over 6-foot-6 and in cold weather, getting warm is just a struggle. I couldn't get warm the whole day — shootaround, massage after shootaround, my body wouldn't loosen up."
"During the game, I tried to post up Josh Hart a couple times because he got me early. He jumped right up under me, he got up under me early and I couldn't post him up. Literally during the game, I'm like [telling myself], 'Yo, if you can't move this cat, you gotta go. It took all day just trying to get your body [warm] and it wouldn't do it. It's time."
David West on when he knew it was time to retire 😂 pic.twitter.com/lLSaL4Rny3

— Bleacher Report (@BleacherReport) November 10, 2020
Also Read: "Steph Curry is not a good spot-up shooter": When Chris Ballard questioned Warriors star's shooting technique
West was a formidable post player in his prime who had counters and counters to those counters as well. His pick-and-roll partnership with CP3 was a joy to watch. It was a bit sad to see him reduced to a role player by the end of his career, but he gladly accepted that role in exchange for his championships.
---