"I Should Have Had 90": Damian Lillard Makes Bold Claim About Wilt Chamberlain's Record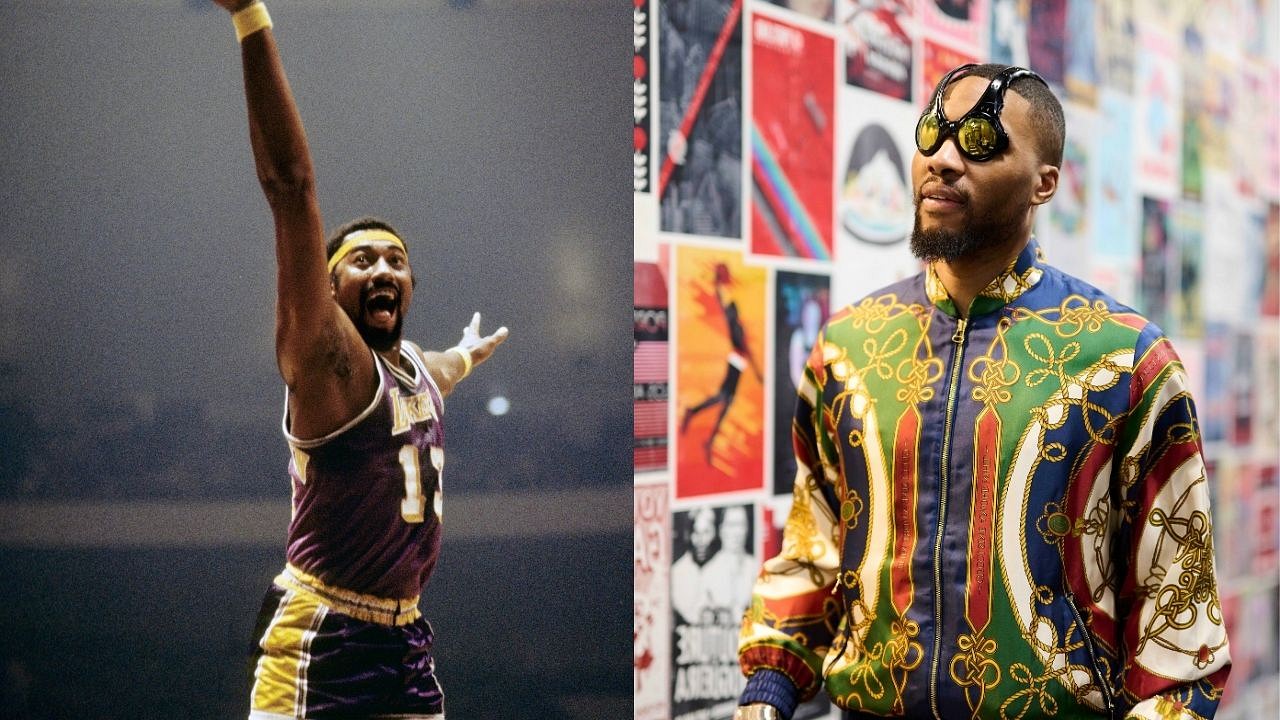 Portland Trailblazers protagonist Damian Lillard has had his say on the feasibility of breaking the 100-point record set by Wilt Chamberlain and scoring 100 points in today's NBA. Lillard is unequivocally one of the leading scorers in the NBA today. Lillard is a prolific scorer, especially with regard to his three-point shot. Dame's ability to score the basketball from all three levels of the floor is unparalleled, barring a handful of players. As such it makes him an untouchable asset for the Blazers.
The 32-year-old recently erupted for 71 points this season against the Houston Rockets. The American had a field day while notching his points. Lillard scored a sublime 13 threes, which accounted for 39 of his 71 points.
Not to forget, he had amassed this tally at an efficient rate of 57.9%, making 22 of his 38 attempts. In addition, the point guard attained six rebounds and assists each in the spectacular showing. Lillard recently provided his perspective on whether it is plausible to score 100 points in the modern era of the NBA.
Also read: Known for Hating Active Big Men, Shaquille O'Neal Shockingly Praises Anthony Davis For Breaking His Record
Damian Lillard reveals if it is conceivable to break the 100-point record set by Wilt Chamberlain.
Recently, Lillard appeared for an interview with former NBA sniper JJ Reddick. Amongst other topics, the pair had an interactive discussion regarding the possibility of scoring 100 points in today's game. Reddick queried Dame if we will ever see a 100-point game in the NBA. Speaking on the subject, Lillard said:
"I'm not sure we actually will, but it's definitely possible. Like, I was on the fence about it until that game. Because I had 71 in regulation. If that would have been a double overtime game or like I was 13 for 24 from three, and I had like six like rattle in and out…Like, I could have made six more threes. That's 18 points. I had three layups that got blocked at the rim. That's three layups. I had like a couple shots at the end of the game where like I was just tired, and I was just like, I kind of shot them lazy.
 

View this post on Instagram

 
Lillard continued:
"After the game, everyone was like ', Oh my god, you had 71 points'. And I was like, I really should have had like 90 tonight. And I really meant it because when I started thinking about some of the plays, I'm like, I should have 90…I don't know if Im ever going to score 70 against, so when you think about it, I really could have had 90. When the time came, I could have had 90 if these shots went in."
Lillard's display was a testament to the fact with the growing spacing in today's game, a 100-point performance is almost inevitable at this point going forward. In fact, Lillard wasn't the only player who scored 70 points this campaign.
Cleveland Cavaliers guard Donovan Mitchell had a career night as well against the Chicago Bulls. Mitchell, like Lillard, is renowned for his scoring proficiency. It's safe to say that Dame's point stands.
Also read: Years After Fining Stephen Curry $100/Turnover, Mother Sonya Curry Gets into a Tussle with Draymond Green
Scoring in the modern era of the NBA!
Scoring in the NBA has never been easier. The spacing and reliance on the three-point shot make it considerably effortless to score 30 and 40 points in the game in comparison to the previous two decades.
Wilt Chamberlain was a specimen when he attained his record. The game was entirely different and has developed monumentally since then. However, make no mistake, the NBA will witness a player score 100 points in the not-so-distant future.
Also read: Josh McDaniels' Inability to Keep a Secret May Just Be Keeping Darren Waller and His Wife Kelsey Plum Far Apart
---
Share this article