"I thought Lonzo Ball and Zion Williamson were made for each other": Skip Bayless slams Pelicans for letting Ball move to the Bulls, leaving Zion without adequate support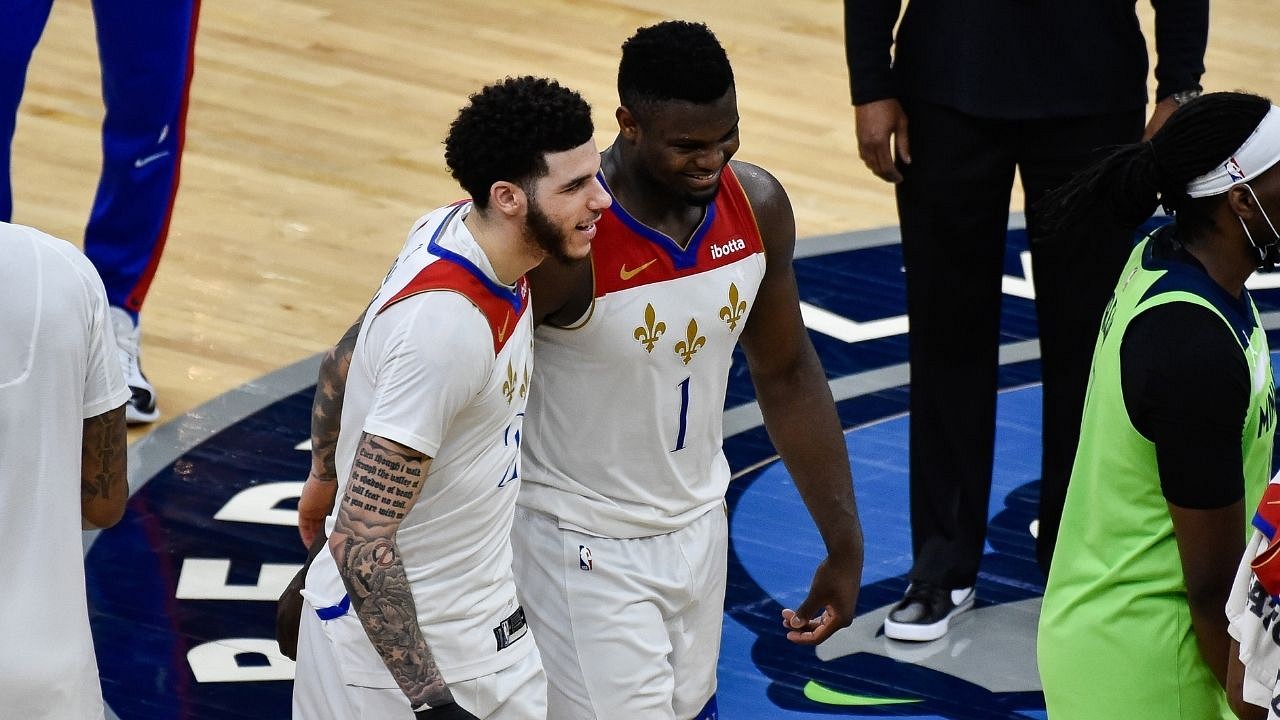 Skip Bayless congratulates Lonzo Ball for getting what he's worth with the Chicago Bulls, and questions the credibility of David Griffin
Lonzo Ball finally did it. The man wanted a $20 million per year contract, something he absolutely deserved, we'll add. But, for some reason, the New Orleans Pelicans just didn't want to pay the 23-year-old.
Then, as we all know, Zo bet on himself. He improved his scoring averages and his efficiency dramatically from earlier seasons, scoring 14.6 points as an off-ball player, with a true shooting at an impressive 53.7%, considering his role.
After impressing just about everyone watching, the Bulls saw that in the player, that the Pelicans just simply couldn't. And with recent reports revealing that the player will be wearing a Chicago jersey next season, Skip Bayless just had to take to Twitter and rub it in for New Orleans fans.
Let's get into it.
Also Read: DeMar DeRozan professes his love for the Lakers MVP amidst NBA trade rumors
"Show him how wrong he is, Zo": Skip Bayless backs Lonzo Ball to have an incredible season with the Bulls
We're not going to lie, this may go down as one of the worst mistakes the executive Vice president of Basketball, David Griffin, ever makes.
Why? Well, Lonzo Ball is a 23-year-old 6'6" point guard, who can shoot the ball, and still has generational talent as a passer. It's just that Stan Van Gundy decided to waste it all last year to make him a spot-up shooter.
The player has shown versatility, confidence, determination, and some serious improvement every year. He is quite simply the template of what every franchise in the NBA wants right now. And it seems Skip Bayless agrees. Take a look at his tweet below.
Congrats to Lonzo Ball for getting paid by the Bulls. I thought he and Zion were made for each other. Apparently David Griffin felt otherwise. I'm starting to wonder about David Griffin. Show him how wrong he is, Zo.

— Skip Bayless (@RealSkipBayless) August 2, 2021
Reports say that Zo's new contract is a 4 year, $85 Million deal. Many believe it's an overpay, while others say it's more of an underpay.
So far, we believe it's the right value. But, can Lonzo Ball prove us and Skip Bayless right (never thought we'd say that)? Or, will he regress in Chicago?
Anything could happen. But, given the player's mentality now, we wouldn't advise betting against him.
Also Read: David Letterman Questions Chicago's Sketchy Management Practices Regarding NBA GOAT's playing time
---