Is Ja Morant Playing Tonight vs Warriors?: Grizzlies Star's Availability Update Provides Some Hope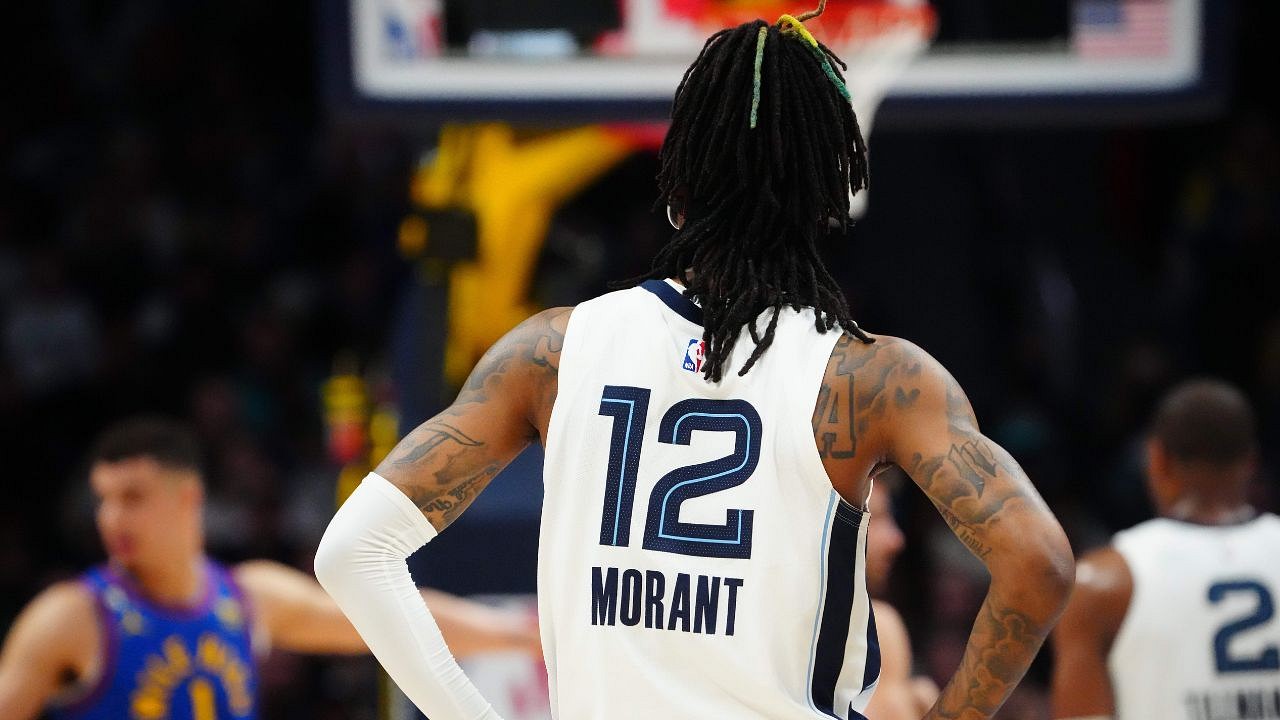 The Golden State Warriors and the Memphis Grizzlies do not like each other one bit. And perhaps that is why this game is such an exciting one. After all, that is why stars such as Stephen Curry and Ja Morant step up the most during these games. However, there is a slight hiccup this time around. And it's about the Grizzlies star's suspension.
Morant hasn't played in an NBA game since the 3rd of March. The gun on the Instagram live controversy has quite simply eaten the man alive. And due to it, everyone has been unsure as to when he will return.
Will it be tonight? Will the NBA finally let one of its brightest stars come back ahead of one of the league's biggest games this season? Or will the 23-year-old be forced to take his place on the sidelines once again?
ESPN reveals availability report for the Memphis Grizzlies man ahead of big game
Many say that the NBA has been a bit too lenient with Ja Morant. After all, the fact of the matter is, the man did display a firearm of his own violation, on his social media. In the older days, if an act such as this took place, a full-season ban would've probably been on the cards.
Ja Morant has always been a character on IG Live😂 pic.twitter.com/bzd8Vd1xu5

— CamFL (@CamCWFL) March 4, 2023
That said, the NBA hasn't quite been nice enough to let the young man take the floor against the Warriors. You see, as ESPN reports, the Grizzlies superstar's additional 3-game ban finally ends with the game tonight, which means he will be eligible to part in the upcoming game against the Mavericks.
Frankly, the fact that he will be able to play again so soon is terrific news for the young man. However, despite how much his teammates need him back sooner, they will have to keep waiting for their star.
What is Ja Morant averaging this season?
After 53 games played, Ja Morant is averaging 27.1 points, 6.0 rebounds, 8.2 assists, 1.1 steals, and 0.2 blocks per game. Additionally, he is shooting 46.3% from the field, 31.6% from three, and 74.4% from the charity stripe.
---
Share this article