Is Joel Embiid Copying Michael Jordan? Kobe Bryant's Emulation of Bulls Legend May No Longer Be the Best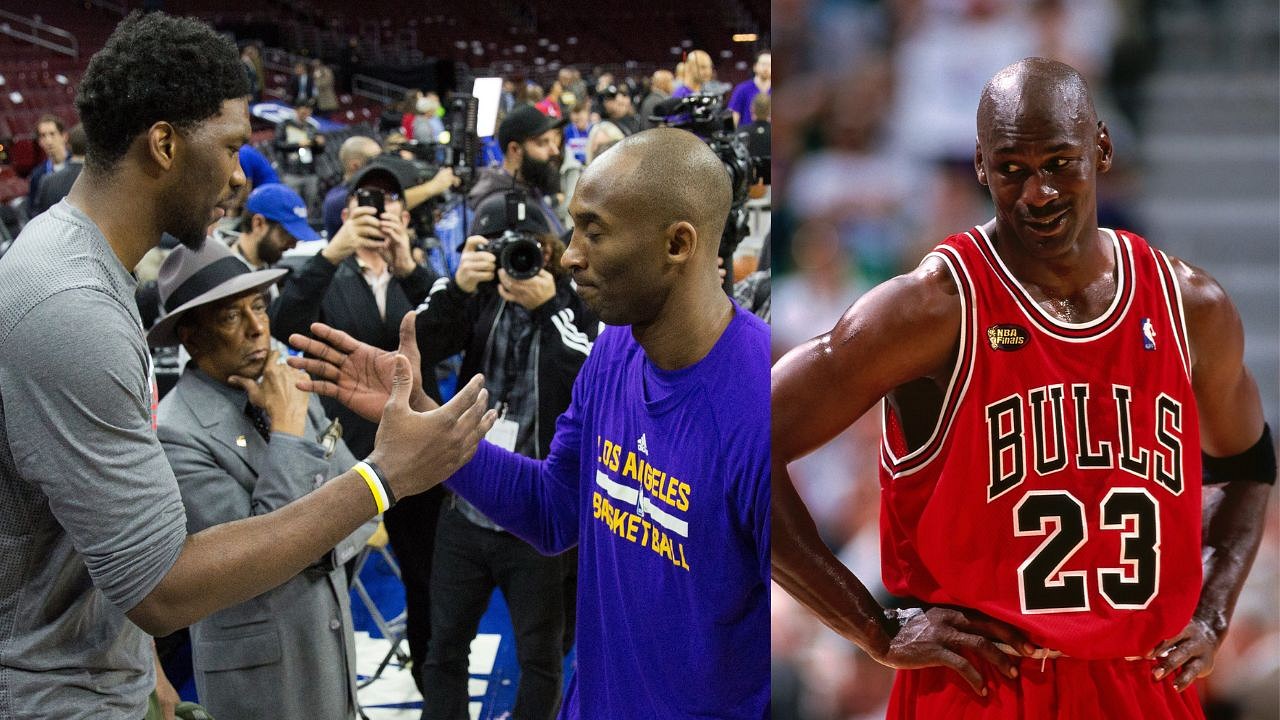 Joel Embiid and the Philadelphia 76ers have been scary this season. The franchise currently sits 3rd in a competitive east, with a record of 45-22. Furthermore, they have won a whopping 7 of their last 10 games, and are even on a 5-game win streak at this point in time.
A massive part of that has unquestionably been Joel Embiid. In the last couple of years, the man has found yet another gear within himself. And ever since he did, it has been pedal to the metal for the man.
But what was the secret to him unlocking a new level? Was it merely staying healthy, or was it his diet, that he now puts a ridiculous amount of work into now. Or is it the man's decision to emulate a certain Chicago Bulls legend that terrorized the NBA during his reign in it?
Also Read: Is Zion Williamson Playing Tonight vs Lakers? Pelicans Star's Injury Update Remains Murky Ahead of Massive Fixture
NBA Redditor reveals how well Joel Embiid is really emulating Michael Jordan
When it comes to emulations of Michael Jordan, there really aren't any that did better than Kobe Bryant. Heck, the man is considered one of the top 10 greatest players of all time because of just how good of a job he did at it. And yet, even with those high standards, it appears that Joel Embiid is giving him some stiff competition. Take a look at the Reddit post below.
For those unable to see the clip in the post above, here it is in the tweet below.
Frankly, the resemblance between some of these truly is uncanny. It's almost as if Embiid has been analyzing footage of Michael Jordan pulling these moves off, and practicing them himself. And if the man is planning on doing this with other legends and their moves too, who knows how far this man's offensive game could go?
What is Joel Embiid averaging this season?
After 54 games played, Joel Embiid is averaging 33.4 points, 10 rebounds, 4.1 assists, 1.1 steals, and 1.6 rebounds per game.
The man is also shooting 53.9% from the field, 35.4% from three, and 85.4% free-throw line.
Also Read: "What Happened in 2014?": Chris Paul Slyly Dodges Questions About His 2014 Playoffs After Stephen Curry's Trash Talk
---