Is Kawhi Leonard Playing Tonight vs Magic? Clippers' 5x All-Star's Injury Report Amid 4-0 Winning Run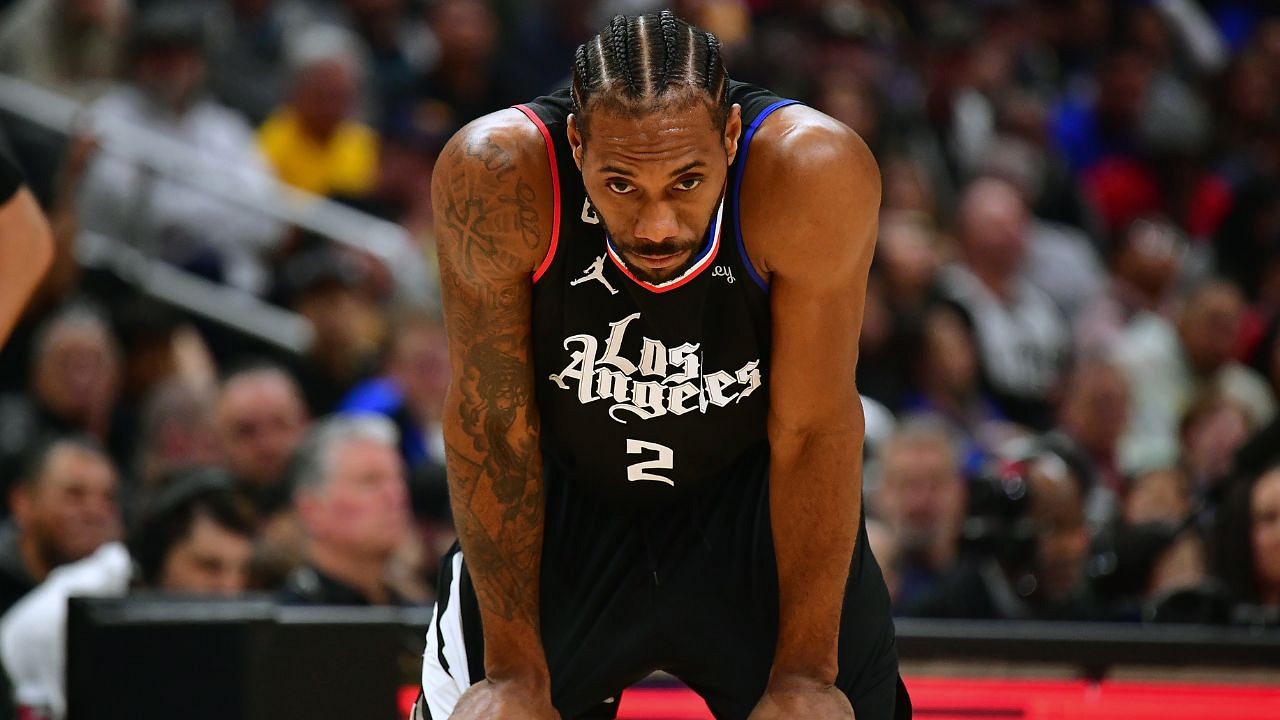 Kawhi Leonard is in the form of his life while leading the Clippers to a 4-0 run just after their 5-game losing streak. The 6ft 7' forward led his team to a statement win against the defending NBA champions in their last outing with an all-round performance.
The Klaw converted 10 out of 19 shots for his 30 points, 8 rebounds, 5 assists, and 2 steals to spoil Stephen Curry's 50-point night and went ahead of them on the West standings.
Now, with the Warriors losing another game against the Hawks last night, the Clips have a chance to widen the gap between them with a victory over the Orlando Magic. Will they have Leonard in the starting lineup? Let's find out.
Also read: "Anything Kawhi Leonard Needs, I Have His Back!": Russell Westbrook Talks About Clippers' Teammate After Win Over Knicks
Is Kawhi Leonard playing tonight against the Orlando Magic?
As any fan of the game or a basketball expert would expect, Kawhi Leonard is on the LA Clippers' injury list before the game against the 28-42 team. So, he will not be playing the Saturday afternoon game.
Kawhi Leonard (injury management) ruled out for Saturday.

— Underdog NBA (@Underdog__NBA) March 18, 2023
That shouldn't be a surprise to anybody who has been following Leonard's career. None of his teams ever risk playing him in as low-risk games as this one. And it wouldn't change today, either. At least they are calling it an injury-management absence and not a sprain.
Also read: "Kawhi Leonard Is the Most Poised!": Paul George Describes Surviving Stephen Curry's 50-Burger, Praises Russell Westbrook
What does Leonard and Clippers' recent form mean?
Trouble for the West. It looks like Ty Lue has found a formula to best integrate Russ alongside Kawhi and Paul George in the starting line-up to make the Clippers a lethal offensive force against any opponent.
And by making Brodie take the bench later in the games, he makes his team strong defensively to close out games strongly.
With The Terminator averaging well over 29 points, 7 rebounds, 3 assists, 1.6 steals, and 0.7 blocks per game, it is going to be tough for every team in the West to beat his team in a 7-game series.
Also read: Despite $80 Million Net Worth, Kawhi Leonard Has a Hilarious Reason For Driving $1500 Chevrolet Tahoe Over His Porsche
---
Share this article