Is Zion Williamson Playing Today vs Heat? Pelicans' Star's Injury Update Remains Disheartening Ahead of Big Match vs Jimmy Butler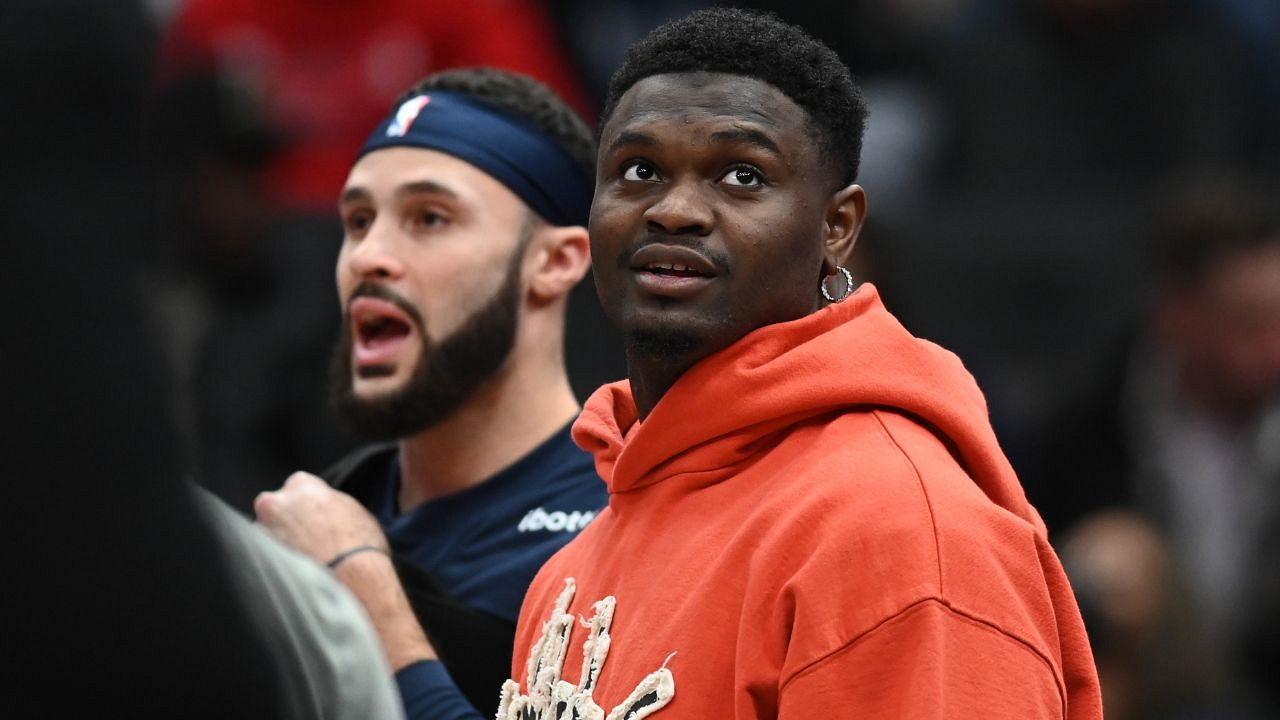 During his time on the court this season, Zion Williamson was clearly one of the best players in the NBA. And the crazy thing about that is, he is only 22 years old right now. At the rate he is going, it won't be long before he becomes the face of the NBA.
If there is one thing that worried fans about him, it is that he is prone to get injured. And as most Pelicans fans are painfully aware, it has happened yet again.
Williamson has missed the last 9 games in a row for the Pelicans. And due to it, the franchise has won just 3 of its last 10 matches.
Simply put, they need their star man back, and they need him now.
So, with that in mind, will Zion Williamson play today against the Miami Heat?
Also Read: Is Nikola Jokic Playing Tonight vs Thunder? Nuggets Release Availability Report Ahead of Game Against Shai Gilgeous-Alexander and Co
Zion Williamson's health status remains unchanged
Fortunately, Zion Williamson's recent injury is not related to his knee. No, the reason for his absence from the court has been due to a strained hamstring.
The ailment is not as severe as previously imagined, as per reports.
.@Zionwilliamson and @FCHWPO catching up postgame pic.twitter.com/JtQuRqyMjn

— Celtics on NBC Sports Boston (@NBCSCeltics) January 12, 2023
However, despite tonight's game against Jimmy Butler being a big one, it will simply prove too soon for the man. In fact, as ESPN reports, the star man is still about a week away from being re-evaluated.
It's harsh, but the Pelicans will once again have to find a way to win without him.
What are Zion Williamson's averages from this season?
After 29 games played, Zion Williamson is averaging 26 points, 7 rebounds, 4.6 assists, 1.1 steals, and 0.6 blocks per game.
The man is also shooting 60.8% from the field, 36.8% from beyond the arc, and 71.4% from the free-throw line.
Also Read: "Oh S**t My Bad, Pause": 6ft 7″ Luka Doncic Fumbles While Praising 22-Year-Old Josh Green and Lets an Innuendo Slip
---
Share this article