Is Zion Williamson Playing Tonight vs Cavaliers? Pelicans Release Injury Update for 6ft 6" Forward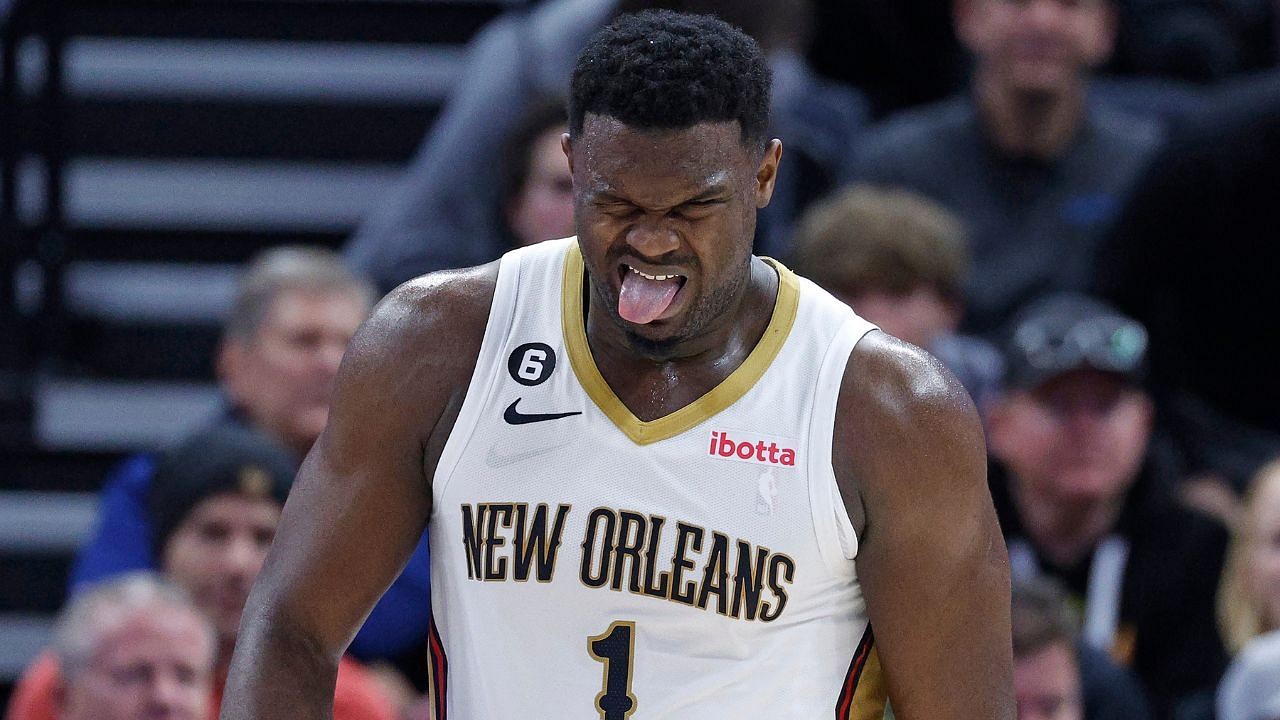 The New Orleans Pelicans might still be placed in the 3rd position in the Western Conference. However, Willie Green's boys certainly do not enjoy the safety cushion that they had until a few games back. Ever since Zion Williamson went out with a hamstring injury early this calendar year, the Pels have gone 4-3, only 1.5 games ahead of the #4 Kings.
After suffering losses against the Mavericks and the Celtics, NOLA flies to Ohio to play the last of their 5-game road trip against the Cleveland Cavaliers. With Jarrett Allen and Evan Mobley playing incredibly lately, the Louisiana-based franchise will certainly need their big men to be their best.
Also Read: Shaquille O'Neal Admits 284LB Zion Williamson Has More Force and Potential for Dominance
While the likes of Jonas Valanciunas and Larry Nance Jr. will be suiting up tonight, the availability of Williamson is on every fan's mind.
Zion Williamson to miss clash against the Cavaliers
We are still in Week 2 since the former Duke Blue Devil sustained a right hamstring strain. The team had already released a statement, announcing the 6-foot-6 southpaw to miss out on 3 weeks of action.
Sitting for a 6th straight game, the 284-pound forward is OUT. Apart from Zanos, Brandon Ingram (OUT) & Herbert Jones (Questionable) are also mentioned on the injury report.
Herb Jones listed as questionable for tomorrow afternoon's showdown against the Cavaliers.

Brandon Ingram is out. His return will not be on this road trip as he had hoped. pic.twitter.com/XD02sRnunJ

— Andrew Lopez (@_Andrew_Lopez) January 15, 2023
Williamson was playing some of the best basketball of his young career before going down with the injury. Shooting 60.8% from the field, the All-Star was averaging 26 points along with 7 rebounds and 4.6 assists per game.
While the team is yet to give an update, many speculate that the youngster will miss out a few more weeks. However, Zion should be back in time to play in the 2023 All-Star Game.
Also Read: Kyrie Irving Takes Shots at James Harden, Talks About Kevin Durant's Injury
---
Share this article