Is Zion Williamson Playing Tonight vs Nuggets? Pelicans Release Injury Report for 2023 NBA All-Star Starter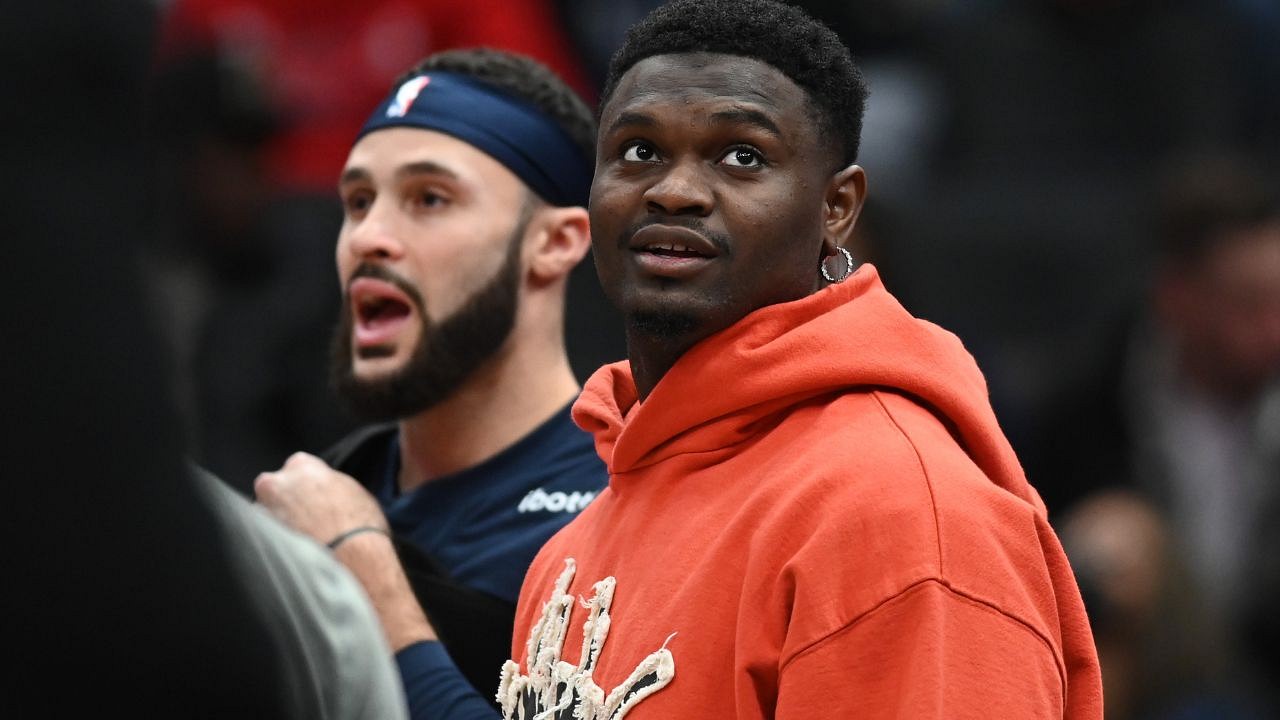 Zion Williamson just got voted as an All-Star starter and fans want to see him in action before the big showdown on February 9th as the Pelicans face the Nuggets, whether he will play tonight or not.
The high-flying, tomahawk-jamming superstar has been out of action for more than 20 games this season and Fans have serious doubts about his return.
NOLA wants to ensure that Zion is healthy for the playoffs and hopefully for the All-Star game. As per the latest, he might make it for the big event in Utah.
Also read: "I'd Be Mad If Ben Simmons Made $35 Million For Cardio": Shaquille O'Neal Shares Fan Theory On Cam Thomas's Stoic Nature
Is Zion Williamson playing tonight vs the Denver Nuggets? New Orleans Pelicans release injury report ahead of the road game
The freshest update on the Pelicans squad still lists Zion Williamson as out. The power forward is nursing his right hamstring issue.
Injury Report for Tuesday's game at Denver #Pelicans | @MorrisBartLLC https://t.co/JURa8pIQSm

— New Orleans Pelicans (@PelicansNBA) January 30, 2023
The Pelicans will face the no.1 seed, Nuggets, and the hope is that Brandon Ingram and CJ McCollum are enough to steal a road win.
Also read: "Celebrate LeBron James as Much as Possible": Kyrie Irving Reflects on 18x All-Star Nearing Kareem Abdul-Jabbar's Scoring Record
Zion's stats in the 2022-23 NBA Season
The reason why Zion got voted as an All-Star starter is because of his breathtaking stat line. 26 points, 7 rebounds, and 4.6 assists per game is nothing short of sensational.
While the credibility is still a little questionable, there is no doubt about Zion's talent. The sad part is that he has missed nearly 50% of this year's games.
Zion Williamson missing another two weeks, which means he has missed 49% of this year's games.

Percentage of season played for Zion:

Rookie Year: 33%
2nd Year: 85%
3rd Year: 0%
This Year: 51%

On his career, Zion has spent 59.6% of games on the bench. pic.twitter.com/wzcTbPqxOO

— Darren Rovell (@darrenrovell) January 25, 2023
New Orleans has given us the green lights on Zion's status and he will most likely feature in the All-Star game.
Also read: "I Am Getting Old": Stephen Curry Reacts to Breaking Wilt Chamberlain's Franchise Record in His Signature Witty Style
---
Share this article