Is Zion Williamson Playing vs Bucks Tonight? Pelicans Release Injury Report for 2023 All Star Starter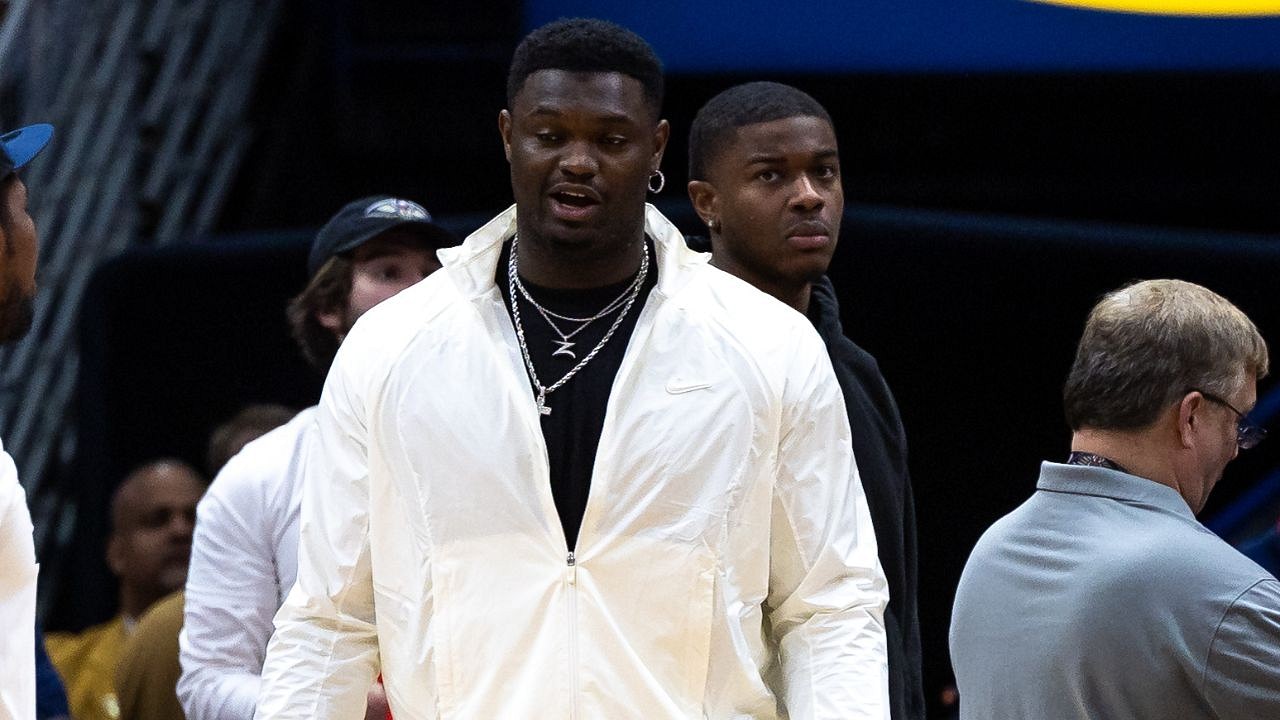 The race for the playoffs is getting tighter by the day. The Western Conference is stacked and deep. The New Orleans Pelicans sit in 5th place and are ahead of the 13th seed by a mere 3 games. The dominos will start to fall and the Pelicans faithful will be hoping Zion Williamson is ready.
Ahead of a crucial matchup against the Milwaukee Bucks, NOLA fans want to know if Zion Williamson will feature tonight.
After suffering yet another loss to the Washington Wizards, the Pelicans face an even tougher opponent in Milwaukee. So is Zion Williamson playing tonight?
Also read: "Eric Lewis is The Worst NBA Referee!": NBA Twitter Lambasts Officials For Missing Crucial LeBron James Foul in Lakers' OT Loss to Celtics
Is Zion Williamson playing tonight? New Orleans Pelicans release injury report ahead of the road game
As per the latest injury report, which is from the Wizards game, Zion remains out. He is still recovering from his right hamstring strain.
Pelicans Injury Report for Saturday's game vs. Wizards#Pelicans | @MorrisBartLLC https://t.co/qw0OY3rzm9

— New Orleans Pelicans (@PelicansNBA) January 27, 2023
The timeline for Zion's return is unclear, however, he should be back fairly soon. As per most reports, it looks as though Williamson will miss out till February 7th.
The Pelicans have gotten back Brandon Ingram for much-needed firepower. The return of Williamson should buoy the team into the playoffs and perhaps even take them on a deep run.
Also read: "Referees Cheated LeBron James And Should Be Fined": Anthony Davis Blames Lakers Loss Against Celtics On Egregious Officiating
Zion Williamson's stats in the 2022-23 NBA Season
Zion's season started on an absolute heater. After missing out the whole of last season, the high-flying mean machine was back in NBA action.
His performances have helped him secure an all-star starter berth. Zion is averaging 26 points, 7 rebounds, and 4.6 assists per game.
Also read: Kobe Bryant and Kanye West Nearly Made One Of The Most Coveted Shoes Of All Time
---
Share this article