"Larsa Pippen is a bad example of a person.": Twitter is Furious as Michael Jordan's Son Marcus Jordan Indulges in PDA with Scottie Pippen's Ex-Wife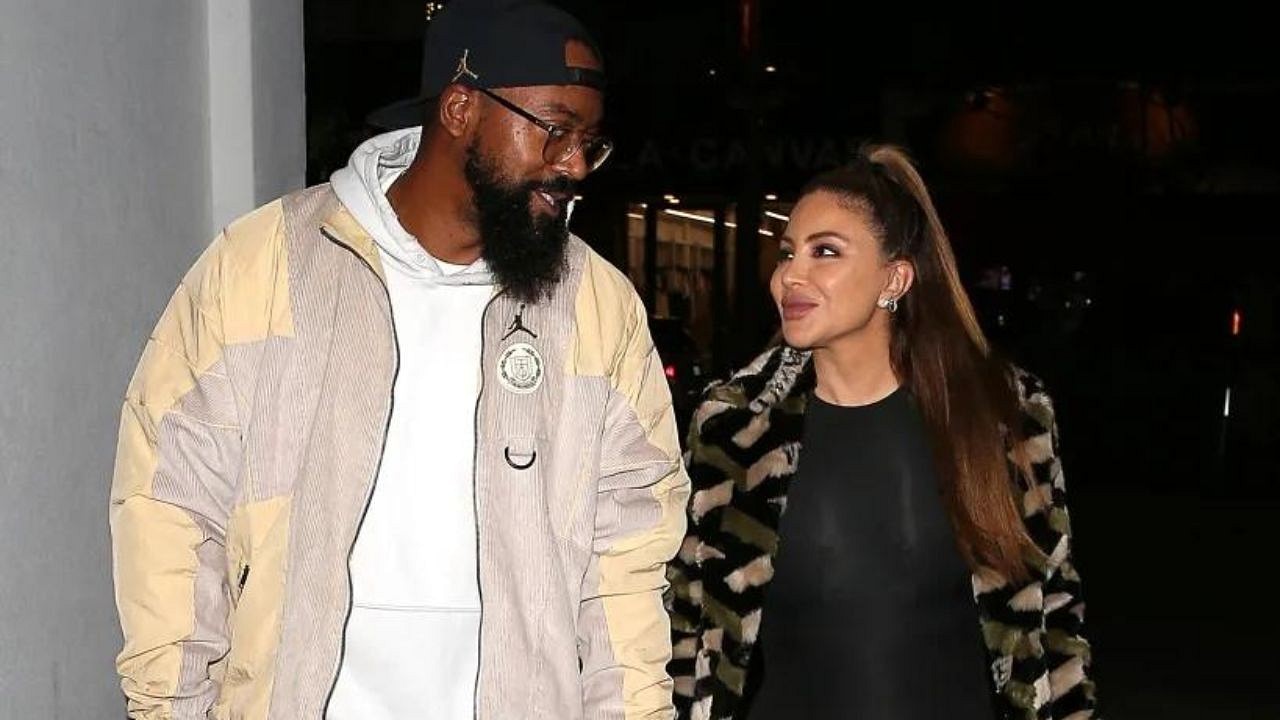 Michael Jordan and Scottie Pippen have been in a cold war of sorts since 2021. The latter dismissed MJ's importance to the Bulls and His Airness didn't take it well. He might be slightly happy these days though. His son, Marcus Jordan, is dating Scottie's ex-wife Larsa Pippen.
A news headline that is taking all the twists and turns you can imagine. Larsa and Marcus have been spotted together more than once, in fact, they have been seen in and around places multiple times over the last few weeks and months.
The latest is their escapade in Miami, where they packed on the PDA. And this comes just a few days after Larsa denied rumors that they were dating. So what is going on?
Also read: "Michael Jordan Confessed It Was for Poker": Known for Obsessive Gambling, MJ Once Lied to Authorities About a $57,000 Check to a Cocaine Dealer
Larsa Pippen and Michael Jordan's son Marcus Jordan pack on the PDA
If your relationship is private that's fine, however, if you are constantly in the public eye and are still vehemently denying it, something is up. Sure, we get it, the bigger personas at the end of the relationship, aka Scottie and Michael are currently in a tiff.
But that doesn't absolve you from trying to clarify your stance on the relationship. As one Twitter user furiously (we hope) pointed out, Larsa isn't a good person.
And another chose to write the headlines themselves. Kudos.
All we want to know is clarity on the situation.
Also read: Worth $10 Million, Bronny James Shows Shades Of Dwyane Wade Rather Than His Father, LeBron James
Michael and Scottie's row
"They glorified Michael Jordan while not giving nearly enough praise to me and my proud teammates," is what Scottie Pippen wrote in his memoir, Unguarded. 
And that was enough to anger Michael. This was in 2021 and since then things haven't been the same between the teammates.
The ongoing 'just friends' affair between Scottie's ex-wife and Michael's son is not helping matters. For all, we know this relationship is sourer than ever. Expect more fireworks in the coming weeks.
Also read: Kobe Bryant Failed At Stopping His Parents From A $206,000 Sale For His First-Ever Championship Ring
---