"Losing $10,000 to Michael Jordan…": James Jordan Almost Ruined Bulls' 1993 ECF Finals After Encouraging Mj to go to Atlantic City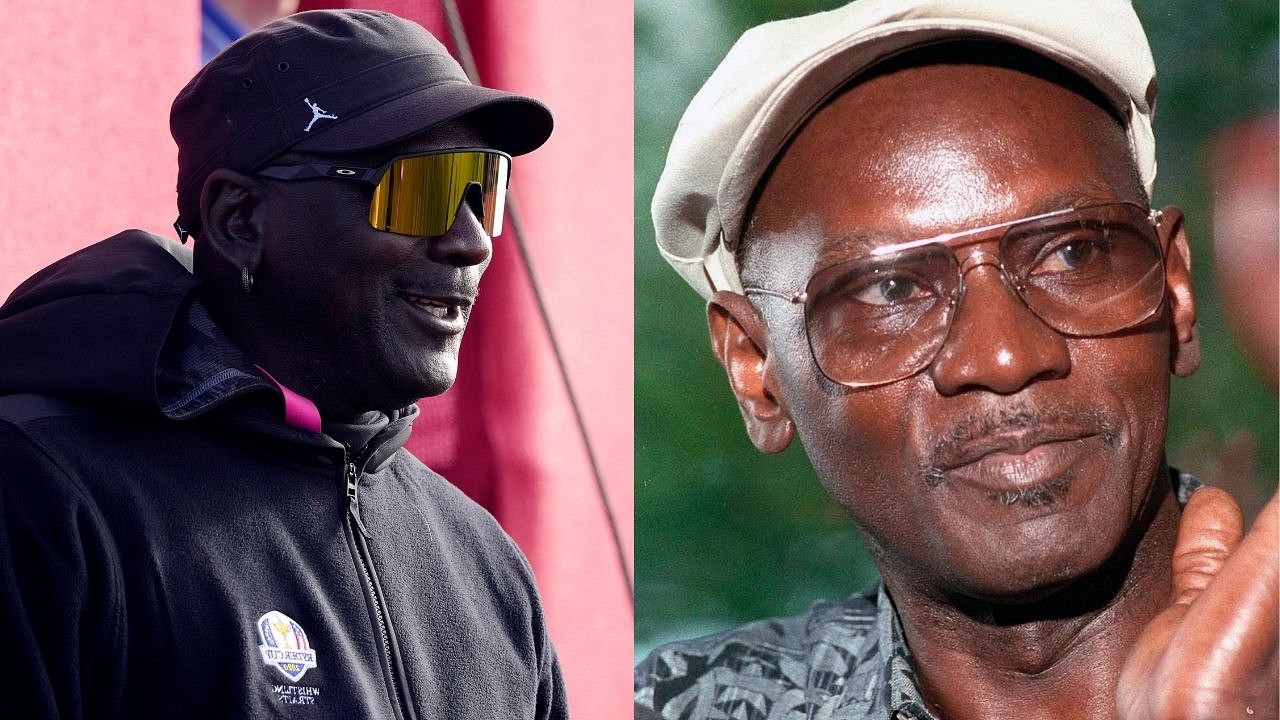 The gambling addiction of Michael Jordan, which was encouraged by his father, James Jordan, at a point, was believed to have virtually cost the Chicago Bulls a championship in 1993.
His Airness' gambling addiction was the talk of the town during his playing days. The five-time NBA MVP has often been chastised for this particular activity he partakes in outside the confines of the NBA court.
In spite of his eminence on the court, Jordan relied on activities outside the sport to keep himself entertained. At a point in time, he retired from the NBA to pursue his aspiration of becoming a professional baseball player. Although, baseball didn't satisfy his need.
Jordan inevitably turned to wagering to beat his feeling of boredom. Although suffice it to say, it came at a significant cost. The NBA Hall of Famer was condemned for his affairs by the media then.
In fact, it got to a point where his addiction almost cost him his third championship, no thanks to his father, James Jordan. And the Chicago Bulls, their 1993 NBA championship, as MJ pursued his leisure interest rather than focusing on the task at hand.
Also read: "Joel Embiid Deserves MVP!": Sixers Superstar Overtakes Shaquille O'Neal's MVP Performance With His 24th 35-Point Game This Year!
James Jordan refuted the claim that Michael Jordan had a gambling problem during his Atlantic City vacation in 1993. 
Back in 93′, Jordan was the subject of the media's inquisition of his personal life, which covered his gambling problems. As much as he had attempted to avoid it, his stature and standing prompted them to brown nose their way in repeatedly.
It eventually reached a tipping point for Jordan, who, on the advice of his father, decided to take a little trip to the extravagant casinos of Atlantic City. MJ galavanted to Atlantic City with his friends and father himself.
His only mistake was to make the excursion during the Eastern Conference Finals. The media believed that his gambling would reflect on his performance. James Jordan, nonetheless, was not having any of it. Jordan spoke on behalf of Michael and said:
"If you want to criticize him about anything in the basketball arena, that's one thing. But when you cross a thin line and start talking about his private life, you're talking about something else. Michael feels like if riding to Atlantic City and riding back impeded his performance the next day, then it would have been wrong. But we have sat at his house the night before he had a game and watched movies until 3:30 in the morning. He's up late all the time. He has a lot of energy. 
James Jordan continued:
"He's a competitor. Losing $10,000 to him would be like me losing 10 cents…He certainly doesn't have a gambling problem. He wouldn't be doing that if he couldn't afford it. He isn't that stupid. He has a competition problem. He was born with that. And if he didn't have a competition problem, you guys wouldn't be writing about him."
James Jordan's statements personify the character of Michael, who earned himself a reputation for possessing a competitive fire unlike any American athlete ever seen before, barring Muhammad Ali.
Despite the media barging into his personal life regarding his gambling activities, it does not reflect his character. Additionally, it has gone to show that it would not affect his displays on the court. 
Also read: "No Matter What People Say About Russell Westbrook, He Competes": Stephen Curry Lauds Clippers Guard for Unteachable Trait
Michael Jordan's Eastern Conference performance in 1993. 
Despite the media trying to force a narrative that outside circumstances had taken a toll on Jordan, Air Jordan had a sublime showing in the Eastern Conference Finals. 
Jordan averaged 32.2 points, 7.0 assists and 6.2 rebounds in six games against the New York Knicks. Suffice it to say the media were forced to keep quiet.
In fact, his displays that followed led the Bulls to their first three-peat and Jordan's third championship. A spectacular year for the NBA pioneer.
Also read: How Much Does Ja Morant Makes Per Game? Exploring Grizzlies Star's Possible $231 Million Contract Extension
---
Share this article